Events
Industry Leader
Attorneys
Print PDF
Art
Visit our Art Law Gallery Blog
Sheppard Mullin has a strong tradition of supporting the arts community. One of the firm's founding partners, Gordon F. Hampton, was a serious art collector and patron of the arts, who served as a trustee of the Los Angeles Museum of Contemporary Art and helped to found the Fellows of Contemporary Art, a non-profit organization active in promoting and funding the work of contemporary artists.
In 1999, The Gordon F. Hampton Collection was gifted to The University Art Museum (UAM) at California State University, Long Beach. The bulk of the collection is maintained at Sheppard Mullin's downtown Los Angeles office, which serves as a satellite exhibit facility for the UAM and the university's art outreach programs.

Continuing our legacy in the arts, Sheppard Mullin's Art Law Practice Group draws upon a wide variety of legal fields to provide the following services to the international fine art community: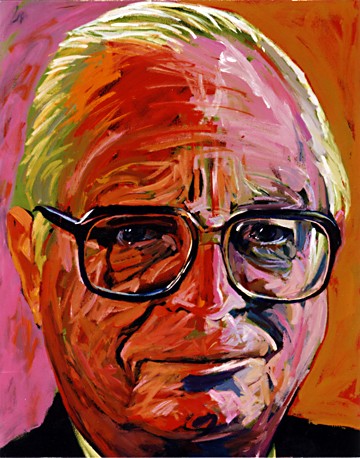 Estate planning for artists and collectors
Loans secured by fine art
Museum, foundation and gallery advisory services
Museum "franchising"
Exhibition sponsorships
Private and public commissions
Private sales, consignments and auctions
Licensing and merchandising agreements related to fine art prints, posters and consumer products
Charitable gifts
Provenance review and research
Restitution claims



Portrait of Gordon Hampton, 1988, Arnold Mesches
Articles
Law360
Law360
Law360
On Wall Street

February 5, 2009, Daily Journal