1920
1930
1940
1960
1970
1980
2000
2010
Present
1927

The year was 1927. A brave young aviator named Charles Lindbergh took off from a dirt airstrip in San Diego, flew east to New York, and then into the pages of history. Meanwhile ...

More +

1928

The following year, they were joined by Mathes' law school roommate, James Sheppard, and the name of the Firm became Haight, Mathes & Sheppard. Jim Sheppard was an Orange ...

More +

1933

The Firm -- now named Mathes & Sheppard -- had two law clerks in 1932: J. Stanley Mullin and George R. Richter. Both joined the Firm upon completion of their legal studies in ...

More +

1946

In 1946, at a time when there were few women practicing law, the Firm became one of a handful in Los Angeles to hire a female associate, Kathleen Parker. Parker had started with ...

More +

1963

As the 1950's ended and the 1960's began, Los Angeles became a major league city. The Firm, now named Sheppard, Mullin, Richter & Hampton, began to grow in earnest. By 1963, the ...

More +

1975

By 1975, because of the leadership exhibited by the founders and the excellence of those who followed, the Firm outgrew the space it had occupied in the Rowan Building for over ...

More +

1977

In 1977, the Firm opened its first branch office, in Orange County. By the time the Firm celebrated its 50th anniversary, shortly after America celebrated its 200th, it had 57 ...

More +

1981

In 1981, the Firm opened its San Francisco office. The San Diego office opened in March, 1986.

As the world changed in the 1990's, so did Sheppard Mullin. Long known for its ...

More +

2011

Our attorneys in London, as well as Brussels, handle international transactions and commercial and competition matters and can supervise local legal counsel in most ...

More +

2012

Chicago is our kind of town – that's why we opened here in July 2012. Our clients are increasingly involved in business across the nation that involves the Midwest generally ...

More +

2018

It's True! Big Things DO Happen Here! Sheppard Mullin identified Dallas as an ideal new market for future growth; we have nearly 100 clients who are either headquartered in ...

More +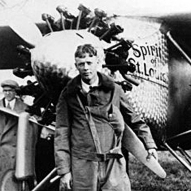 Laying the Foundation
The year was 1927. A brave young aviator named Charles Lindbergh took off from a dirt airstrip in San Diego, flew east to New York, and then into the pages of history. Meanwhile, three men in Los Angeles, pioneers in their own rights, were taking the first steps toward creating a law firm that would one day span the globe, employ more than 1000 lawyers and over 1800 people, and establish a benchmark of excellence in the practice of law.
The firm that would become Sheppard, Mullin, Richter & Hampton started as Haight & Mathes, the same year as the historic flight of the Spirit of St. Louis. Raymond Haight, a Los Angeles native, was educated at USC and was an associate at a small Los Angeles law firm, Newlin & Ashburn. There he met Bill Mathes, a Texas native by way of Harvard Law School. In November 1927, they left the Newlin firm to open their own office under the name Haight & Mathes in the Title Insurance Building on Spring Street in Los Angeles.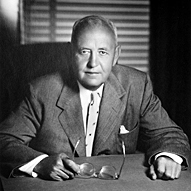 Sheppard Joins Firm
as Name Partner
The following year, they were joined by Mathes' law school roommate, James Sheppard, and the name of the Firm became Haight, Mathes & Sheppard. Jim Sheppard was an Orange County native who had spent the four years since graduation from Harvard Law School working at O'Melveny. Mathes and Sheppard fulfilled a law school promise to each other by going into practice together. The new Firm had a general practice, and slowly but surely its reputation grew, as the founders laid down the bedrock principles of excellent legal service for a fair price.
Weathering the Storms
The 1929 stock market crash and the ensuing Great Depression hit the new law firm hard, like all of America. Yet it survived.
Almost from the outset, from 1928 until 1975 -- the Firm occupied space in the Rowan Building, at the corner of Fifth and Spring Streets in what was then the financial district of downtown Los Angeles. The building still stands.
In 1932, Ray Haight left the Firm to form the new firm of Haight & Trippet. He later ran unsuccessfully for governor as a third party candidate against Republican Frank Merriam and Democrat-novelist Upton Sinclair. He garnered 300,000 votes, or 13% of those cast.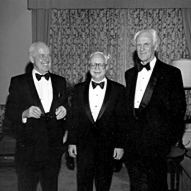 Mullin, Richter & Hampton
On Board
The Firm -- now named Mathes & Sheppard -- had two law clerks in 1932: J. Stanley Mullin and George R. Richter. Both joined the Firm upon completion of their legal studies in 1933.
Stan Mullin, a Los Angeles native with deep family roots in Southern California, had attended Harvard Law School and was a dedicated sportsman. Before joining the Firm, Mullin participated in the 1932 Olympic Trials in equestrian events.
George Richter, who originally hailed from Illinois, attended USC Law School before beginning his practice. As the Depression continued, he interrupted his employment with Mathes & Sheppard to take a job in the legal department of Security First National Bank. While at Security First, he began developing his expertise in commercial and banking law. In 1936, he returned to the Firm, where he began serving lending clients and also became an expert in labor law.
In 1938, when the Depression was waning, Mathes & Sheppard again called upon Harvard Law School when it recruited a young lawyer, Gordon F. Hampton, an Orange County native who had attended Stanford as an undergraduate.
But world events once again intervened. When the United States entered World War II, James Sheppard became Director of the Office of Civil Defense for eight western states. Stan Mullin received a Navy commission and served with distinction in both theaters, including the Normandy invasion and the battle of Iwo Jima. Their departure left Mathes, Richter and Hampton to carry on the Firm's practice.
When the war ended, President Truman appointed William Mathes to the U.S. District Court in Los Angeles. Judge Mathes served the Court with distinction, including a term as Chief Judge, from 1945 until his death in 1967.
Having lost its senior trial lawyer, in October 1945 the Firm recruited Frank Balthis, who had begun his legal career at O'Melveny and who had served during the war years as Southern California Director of the Office of Price Administration. He served the Firm -- now named Sheppard, Mullin, Richter & Balthis -- until 1961, when the bench called. He too served with distinction, first on the Los Angeles Superior Court and later on the Court of Appeal.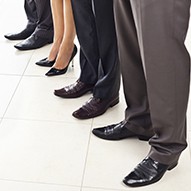 First Wman Attorney
In 1946, at a time when there were few women practicing law, the Firm became one of a handful in Los Angeles to hire a female associate, Kathleen Parker. Parker had started with the Firm as a secretary, went to law school at night, and went on to become one of the first female judges in Los Angeles County, where she served on the bench for more than 30 years.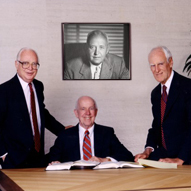 Our Founders
As the 1950's ended and the 1960's began, Los Angeles became a major league city. The Firm, now named Sheppard, Mullin, Richter & Hampton, began to grow in earnest. By 1963, the Firm had 16 lawyers. Naturally, the personality of the Firm was reflected in its four named partners.
James C. Sheppard (1898-1964)
Jim Sheppard was active in numerous legal organizations, both national and regional. He became the first chairman of the American Bar Association Section of Labor Law in 1955, served on the Advisory Board of the A.B.A. Journal from 1949 to 1954 and as Chairman of the A.B.A. Committee on Law Lists from 1960 to 1963. In California, Sheppard served on many State Bar committees, culminating in 1958 as a member of the Board of Governors and in 1960-1961 as President of the State Bar of California. He passed away in 1964, leaving a rich legacy of service to clients and to the bar.
J. Stanley Mullin (1907-2000)
Stan Mullin represented clients in labor, corporate, real estate and trusts and estate matters. He was Chairman of the American Bar Association Real Property, Probate and Trust Law Sections and served on the Board of Trustees of the Los Angeles County Bar Association. Known for his unstoppable energy, Mullin was an avid sportsman who remained involved in horseback riding, sports car racing, skiing and rowing throughout his long life. He spent 16 years as the U.S. delegate to the International Ski Federation, was the first president of the California Sports Car Club in the 1960s, and was on the organizing committee for the 1960 Winter Olympic Games at Squaw Valley. He passed away in 2000 at the age of 93.
George R. Richter (1910-2002)
George Richter's specialty was banking and commercial law. As President of the National Conference of Commissioners on Uniform State Law from 1959-1961, Chairman of the California Commission on Uniform State Laws from 1956-1973, and Member of the Permanent Editorial Board, Uniform Commercial Code, from 1953-1985, Richter helped author the original Uniform Commercial Code. A plaza at the USC School of Law is named for George. He passed away in 2002 at the age of 92.
Gordon F. Hampton (1912-1996)
Gordon Hampton specialized in antitrust law, helped develop the antitrust laws during the 1950's, and was a founder of the American Bar Association Antitrust Section. He was a passionate recruiter of young lawyers; his vision for growth was a fundamental building block of the Firm we know today. Outside the law, Hampton was well known for his own contemporary art collection and his support of young upcoming artists. Hampton was a charter benefactor of the Los Angeles Museum of Contemporary Art, and a gallery at the Museum's California Plaza location is named after him. Gordon passed away in 1996.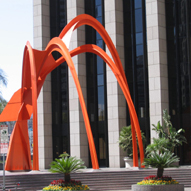 New Headquarters Location
By 1975, because of the leadership exhibited by the founders and the excellence of those who followed, the Firm outgrew the space it had occupied in the Rowan Building for over 40 years. The new headquarters became the Security Pacific Building, where the Firm -- now with more than 40 lawyers -- took two floors.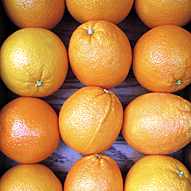 First Office Outside L.A. Opens

In 1977, the Firm opened its first branch office, in Orange County. By the time the Firm celebrated its 50th anniversary, shortly after America celebrated its 200th, it had 57 lawyers in two offices.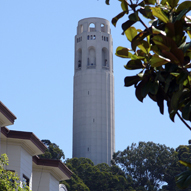 Northward to San Francisco!
In 1981, the Firm opened its San Francisco office. The San Diego office opened in March, 1986.
As the world changed in the 1990's, so did Sheppard Mullin. Long known for its representation of retailers and banks, the Firm added strengths in aerospace and defense, land use and real estate, and many other areas. It also became the first major law firm to publish client service standards.
The Firm's lawyers proudly continued the traditions of excellent service to clients and the bar established by the founders. Several alums have gone on to judicial careers and government service, and one partner, Andrew Guilford, followed Jim Sheppard's example by becoming President of the State Bar. The Firm has garnered numerous awards for its pro bono service, and boasted more than 400 lawyers, a far cry from the small contingent who laid the foundation in the 1930's.
Moving Ahead to the New Millennium
As the Firm entered its 73rd year and the 21st century, it had four strong offices in Los Angeles, Orange County, San Francisco and San Diego.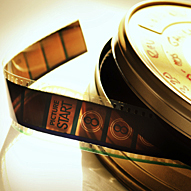 Entertaining Expansion
In 2001, the Firm moved to invest itself even more fully in the legal firmament of California by opening two new offices in Century City and Del Mar Heights. The focus of the Century City office is entertainment law. The group represents major studios and media companies, television networks, independent producers and production companies, banks and other institutional lenders, and new media ventures in every aspect of the entertainment industry. The Del Mar Heights office has a strong emphasis on Corporate and IP law, and provides full service to life sciences and other companies -- which makes sense given its location in the heart of San Diego's biotechnology corridor.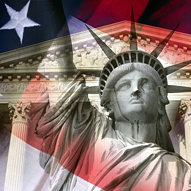 Heading East
In 2003, the Firm opened an office in Washington, D.C. allowing for a truly nationwide practice. This was soon followed by the opening of our New York office in 2004 located at Rockefeller Plaza. Both offices are full service, with D.C. having one of the premier government contracts practices in the country.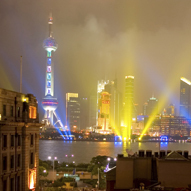 First International Office
As the Firm celebrates its 80th anniversary and opens its first international office in Shanghai, we pause to remember the words of Jim Sheppard, written on the occasion of the Firm's 20th anniversary in 1947:
"Those who plan to build a law firm can have little in the form of architectural specifications and design. Someone has defined a lawyer as one whose business it is to help other people. History, and social acquiescence, have given law the dignity of a profession. In the practice of that profession as a firm of lawyers, there is a simple blueprint of good service to one's clients. The ultimate structure of a law firm is dependent upon the foundation and faith of those who originally dreamed of its existence. Its continuity is predicated upon the ability of those who comprise it vigorously, cooperatively, and with sympathetic understanding to build a constantly more durable structure. That firm must be keenly alert to changing conditions, possess an adaptability consistent with the requirements of an industrial civilization, yet have its roots so grounded in the history of the law so that in its application, law will possess the predictability required by those who adhere to its rules and guide their conduct accordingly. There is no profession which offers to those who faithfully follow it, more independence, challenge and opportunity, filled with the durable satisfaction of solution and achievement."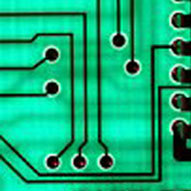 Converging on Silicon Valley
With seven offices in California alone, we knew the Firm was well positioned to serve the legal needs of clients based anywhere in the state or with operations in California -- but there was one piece missing: Silicon Valley.
We opened in Silicon Valley to better serve our existing clients there, as well as to deepen our contacts with strategic partners and sources of capital in the Valley for the benefit of our technology/life sciences clients in our other markets. Our premier entertainment and media practice has proven to be an asset for clients active in the convergence of technology and content. There is increasing interest in that market in Silicon Valley, and we are uniquely qualified to serve clients in that space. Lastly, we knew the opening of our Shanghai office in 2007 would enable us to capitalize on the growing business nexus between China and Silicon Valley.
In 2010, the Silicon Valley office moved to new and larger space in Palo Alto.
Also in 2008, the Firm announced the creation of a Sustainability Program focused on promoting the efficient use of energy, resources and materials throughout the Firm. The Program's main goals are to decrease our offices' consumption of energy and resources and to advance Sheppard Mullin as a leader in environmental responsibility. We have enrolled in the Law Firm Eco-Challenge sponsored by the American Bar Association and the U.S. Environmental Protection Agency. The firm was recognized in 2009 by Sustainable Industries magazine as one of the top law firms with practices focused on sustainable business on the West Coast.
From China to chips to conservation in two years....what's next?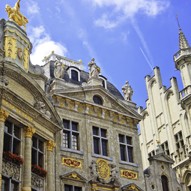 Legal Muscles in Brussels
The Brussels office first opened in 2009 with a practice focusing on international trade. It greatly expanded in 2015 by adding 12 first tier lawyers from three major international law firms focused on EU competition and regulatory law, making the firm's highly ranked antitrust practice truly global. Our Brussels lawyers are fluent in English, French, German, Dutch, Greek, Spanish and Arabic, able to assist companies throughout the EU and beyond.
Global companies turn to our Brussels lawyers for advice on all critical aspects of their business, in particular on merger control, competition investigations, EU compliance and risk management, State aid, EU litigation, EU regulatory and EU Policy Advocacy. We maintain strong relationships with authorities and enforcement agencies in Europe and across the globe to ensure easy and speedy access to regulators.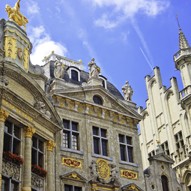 London
Our attorneys in London, as well as Brussels, handle international transactions and commercial and competition matters and can supervise local legal counsel in most European jurisdictions. Our corporate attorneys in London handle the U.S. law aspects of cross-border transactions, U.S. and local law due diligence, the U.S. securities aspects of public and private offerings, and U.S. regulatory, antitrust and trade issues. We also assist European entertainment and other companies with their transactional legal requirements. In addition, we represent European secured lenders, bondholders and acquirors of debt and assets in U.S. bankruptcies and out-of-court restructurings, as well as serve the European restructuring needs of our U.S. clients.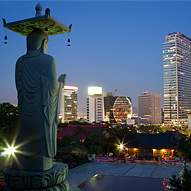 Deep Dish Pizza Meets Korean Barbeque in 2012
Chicago is our kind of town – that's why we opened here in July 2012. Our clients are increasingly involved in business across the nation that involves the Midwest generally and Chicago specifically. Establishing a Chicago presence is a key strategic step in growing and strengthening the firm's national footprint. We're glad we're here!
Given Korea's size and importance in the world economy and the fact that we wanted to be in the same city as so many of the firm's important clients, we felt it imperative to be one of the first U.S. law firms to open in Seoul. And we were!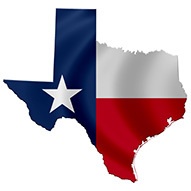 It's True! Big Things DO Happen Here! Sheppard Mullin identified Dallas as an ideal new market for future growth; we have nearly 100 clients who are either headquartered in Dallas or have substantial operations in the area. So we found top talent in litigation, corporate, IP, employment, real estate and white collar. Big D: you're the best!