Overview
Dave Thomas is a partner in the Business Trial Practice Group in the firm's Washington, D.C. office. He is also the partner in charge of lateral recruiting for Sheppard Mullin's Washington, D.C. office.

Areas of Practice

Dave's national practice handles matters in the telecommunications and broadband communications industries, as well as in the cyber and data security sectors. His practice focuses on the deployment and operations of competitive wire-based and wireless networks and services, with a particular emphasis on the mesh of federal, state and local regulations surrounding broadband networks in matters involving network operations and security, local franchising, rights-of-way and infrastructure.
During his more than 25 years as counsel to the nation's top cable and broadband companies, cable and telecommunications trade associations and other business organizations, Dave became a nationally recognized authority on utility and telecommunications infrastructure, pole attachments, rights-of-way, federal, state and local broadband and telecommunications regulatory and communications plant deployment issues and public utility law. He has worked on cases in approximately 40 states.

Dave handles a wide range of regulatory, litigation and transactional matters involving telecommunications providers, broadcasters, satellite communications, federal, state and local licensing and permitting, data security and privacy and spectrum use. He litigates before the U.S. Federal Communications Commission (FCC), numerous state public service commissions and federal and state courts. In addition to those bodies, he regularly appears before state legislatures and county and municipal governments.

A frequent speaker at communications and utility industry conferences, Dave has published works on a variety of domestic and international industry issues, including cyber and data security, new technology, infrastructure and use, network deployment and spectrum use and allocation.
Experience
Experience
Representative Matters
Represents a broad coalition of cable providers in pole attachment rulemaking proceedings before the Maine Public Utilities Commissions
Represented national cable operator in obtaining unanimous victory before the Texas Supreme Court regarding uniform pole attachment rate and anti-discrimination requirements in the Texas Public Utility Regulatory Act. Time Warner Cable Texas LLC v. CPS Energy, No. 17-0840, --- S.W.3d ---, 2019 WL 2147257 (Tex. May 17, 2019)
Successfully represented the Louisiana Cable & Telecommunications Association in negotiating settlement of claims brought by electric utility company before the Louisiana Public Service Commission regarding pole attachment rental rates. See In re: Complaint and Petition for Declaratory Ruling on Proper Formula for the Pole Attachment Rental Rate Under Louisiana Public Service Commission Order Dated September 4, 2014, Docket No. U-34688 (La. Pub. Serv. Comm'n filed 2017)
Honors
Honors
Recognized in Media, Technology and Telecoms - Telecoms and Broadcast: Regulatory, Legal 500 US, 2023
Best Lawyer in America, Communications, Best Lawyers, 2019-2024
Telecoms and Broadcast: Regulatory, Legal 500, 2013-2015, 2017-2022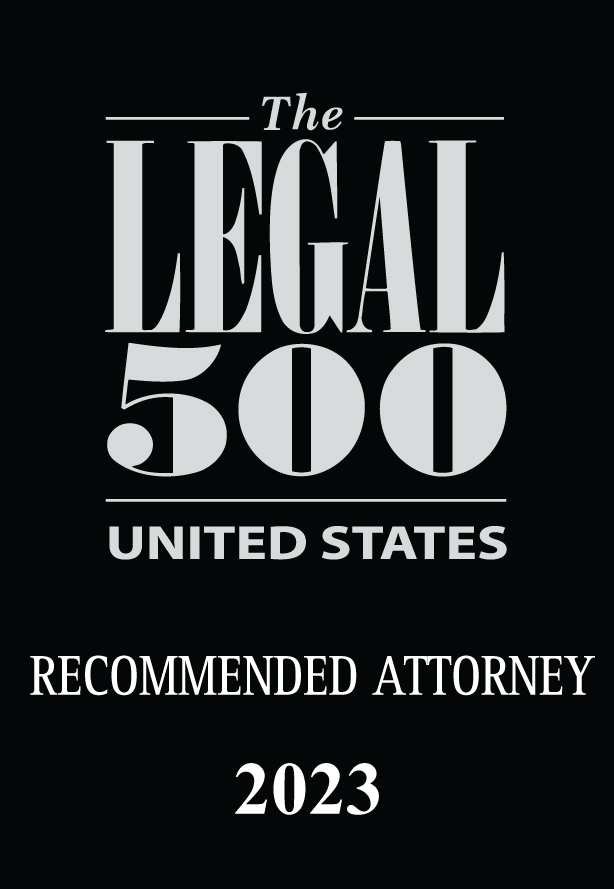 Insights
Articles
The Legal Industry Reviews

,

03.31.2023

Morning Consult

,

06.12.2017
Eye On Privacy Blog Posts
FCC Law Blog Posts
Government Contracts, Investigations & International Trade Blog Posts
Media Mentions
7th Circ. Lets Charter Run Fiber Over Litigant's Land

CLECs Urge Maine to Mandate Pole-Attachment Rates Using FCC Cable Formula

Communications Daily

,

06.20.2019

New Broadband Privacy Rules Face Perilous Future

San Francisco Chronicle

,

01.22.2017
Speaking Engagements
Panelist, "State Activity in the Telecommunications Arena," PLI-FCBA 37th Annual Institute on Telecommunications Policy & Regulation, Washington, D.C., December 10, 2019
Panelist, "The Perfect Storm Critical Infrastructure & the Crucial Role of the Communications Network," National Association of Regulatory Utility Commissioners (NARUC) 124th Annual Meeting, Baltimore, MD, November 11-14, 2012
Events
Memberships
Memberships
Member, Federal Communications Bar Association
Member, International Association of Privacy Professionals
Member, Advisory Board, Webster's New World Telecom Dictionary, Wiley Publishing, 2008
Education
J.D., Boston University School of Law, 1990
M.S., Boston University, 1987
A.B., Cornell University, 1984