Overview
Malika Levarlet is special counsel in the Corporate Practice Group in the firm's Washington, D.C. office.
Areas of Practice
Malika advises international and domestic companies in connection with cross-border transactions (with a focus on U.S. and European companies), joint ventures, complex commercial agreements and corporate governance. She represents clients operating in the technology, financial services, telecommunications, aerospace, and automotive industries.
Malika also counsels international and domestic clients regarding compliance with U.S. trade and antitrust laws and regulations, including those pertaining to mergers (e.g., the Hart-Scott-Rodino Act) and consumer protection (e.g., the Federal Trade Commission Act). Malika has extensive experience coordinating the merger-control, foreign direct investment (CFIUS) and regulatory reviews of multi-jurisdictional transactions for U.S. and foreign clients.
Experience
Experience
Recent Representative HSR Matters:
Representing BICS, a global provider of international wholesale connectivity and interoperability services based in Belgium, in connection with its acquisition of TeleSign Corporation, a U.S. provider of authentication and mobile identity services to internet and digital service providers.
Represented Riordan Lewis & Haden (RLH) in connection with the acquisition of an analytics and cybersecurity company serving the intelligence and defense communities.
Represented Ardian North America Direct Buyouts in connection with its acquisition of Italy-based Dynamic Technologies S.p.A., a maker of automotive fluid-handling systems and precision aluminum parts.


Other Representative Transactions:
Represented Arlington Capital Partners in its acquisition of Molecular Products Groups, Ltd., a leading manufacturer of advanced chemistry-based products serving the healthcare, defense and industrial markets.
Represented Iron Data Solutions, LLC (a portfolio company of Arlington Capital Partners) in connection with its acquisition of MicroPact, Inc., a leading enterprise software company providing solutions primarily to federal customers.
Represented Arlington Capital Partners in connection with the cross-border acquisition of the operating subsidiaries of United Flexible Group (a global leader in the design, development, manufacture and support of performance critical flexible engineered solutions for the transfer of fluids and gases in extreme environments) in the U.S., the United Kingdom, The Netherlands and Sweden.
Represented Arlington Capital Partners in connection with its acquisition of Zemax, LLC and its subsidiaries (a provider of optical and illumination design software) from Radiant Zemax, a portfolio company of Evergreen Pacific Partners.
Represented Copperweld Bimetallics LLC in its acquisition of the assets of the bimetallics wire business of CommScope, Inc. of North Carolina.
Representation of Arcadian Management Services, Inc. in its acquisition by Humana Inc.
Representation of BlueWater Communications Group, LLC in its acquisition by Presidio, Inc., an American Securities portfolio company.
Representation of Autosplice, Inc. in its acquisition by J.H. Whitney Capital Partners, LLC.
Representation of Luitpold Pharmaceuticals in divestiture of abbreviated new drug application (ANDA) and associated assets relating to synthetic chemotherapeutic antibiotic drug.
Representation of the trust department of a major U.S. bank in matters relating to fiduciary duties and administration and termination of trusts.
Representation of BBG Global in connection with a secured cross-border financing transaction to a French borrower in the telecommunications industry.
Representation of De Beers, Inc. in connection with corporate, employment and real estate matters in the U.S.
Representation of Brown-United in connection with the structuring of a sporting event in France.
Representation of BIT Systems (a provider of signal processing and systems engineering technical assistance (SETA) services to the intelligence community) in its leveraged buyout by GTCR Golder Rauner.
Representation of Arlington Capital Partners and its portfolio company, Chandler/May, in connection with add-on acquisition of developer of prototype unmanned aerial vehicles and systems.
Representation of Chandler/May in connection with leveraged dividend recapitalization.
Representation of L-1 Identity Solutions in acquisition of McClendon for cash and stock.
Representation of Luitpold Pharmaceuticals in acquisition of Roxro Pharma, a late-stage specialty pharmaceutical company that developed Rx nasal spray for treatment of acute pain.
Representation of C.B. Fleet in connection with the acquisition of all intellectual property, government permits and all other assets related to a development-stage product.
Representation of C.B. Fleet in connection with sale of certain assets to Axcon Pharma.
Representation of private equity fund in its controlling investment in retail shopping center development.
Representation of FirmGreen, Inc. in its development equity/debt financing and related licensing matters for landfill gas extraction projects.
Honors
Honors
Recommended Lawyer: Antitrust - Merger Control, Legal 500, 2023
Washington, D.C. Rising Star, Super Lawyers, 2013-2017
Characters Unite Award, Honorable Mention, NBCUniversal/USA Network, 2012
Pro Bono Attorney of the Year, 2011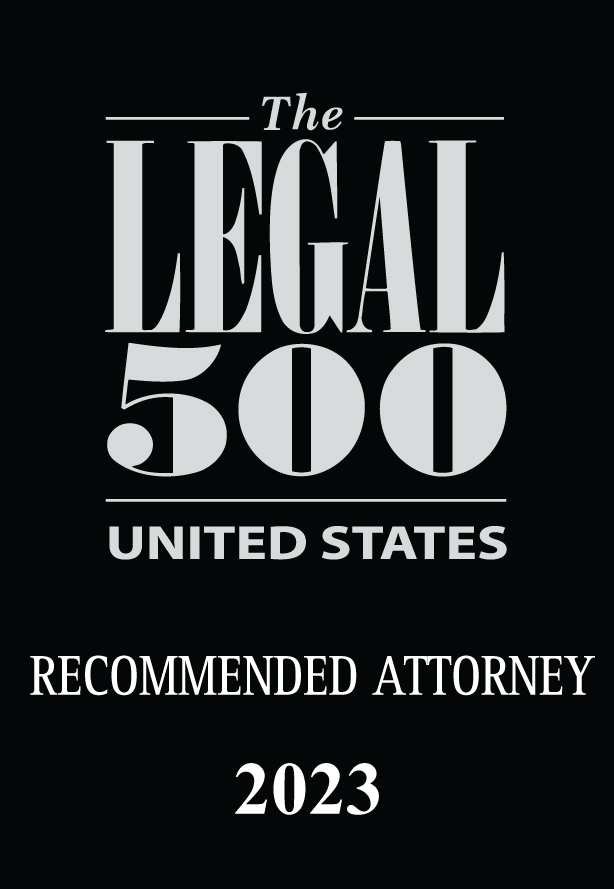 Insights
Articles
CPI Antitrust Chronicle

,

01.2018
Antitrust Law Blog
"DOJ Sues to Block Merger Between Booz Allen Hamilton and EverWatch Based on Antitrust Concerns Relating to Single-Contract Market," July 8, 2022
"Higher Filing Thresholds for HSR Act Premerger Notifications and Interlocking Directorates Announced," January 24, 2022
"Back to the "Good Old Days": FTC Announces Return to Prior Merger Approval Regime," November 1, 2021
"HSR Practice Alert – FTC is Making Changes to Respond to the "Massive Surge" in HSR Filings," August 27, 2021
"FTC, Under Pressure from "Tidal Wave" of HSR Filings, To Begin Issuing Close-At-Your-Own-Risk Letters," August 4, 2021
"Lower Filing Thresholds for HSR Act Premerger Notifications and Interlocking Directorates Announced," February 2, 2021

"Is There an HSR Sea Change on the Horizon? Advance Notice Seeks Information on Possible Amendments to Numerous Provisions of the HSR Rules," October 15, 2020

"Tell Me More – Antitrust Agencies to Demand More Information from Investment Funds," October 13, 2020

"DOJ Antitrust Division Releases New Merger Remedies Manual," September 10, 2020
Corporate and Securities Law Blog Posts
"Negative Option Practices Under Increased Scrutiny in the US," March 27, 2023
"Higher Filing Thresholds for HSR Act Premerger Notifications and Interlocking Directorates Announced," Sheppard Mullin Corporate & Securities Law Blog, January 21, 2016
"Higher Filing Thresholds for HSR Act Premerger Notifications and Interlocking Directorates Announced," Sheppard Mullin Corporate & Securities Law Blog, January 15, 2015
"Delaware Chancery Court Finds Merger "Entirely Fair" to Common Stockholders Despite the Merger Leaving Common Stockholders With No Consideration for Their Shares," Sheppard Mullin Corporate & Securities Law Blog, August 27, 2013
"Higher Filing Thresholds for HSR Act Premerger Notifications Effective February 11, 2013," Sheppard Mullin Antitrust Law Blog, February 13, 2013
"FTC Proposes Amendments to the Premerger Notification Rules to Expand the Reportability of Transfers of Exclusive Patent Rights in the Pharmaceutical Industry," Sheppard Mullin Antitrust Law Blog, August 16, 2012
"Tampering with documents in connection with a merger investigation can land you in jail!" Sheppard Mullin Corporate & Securities Law Blog, May 10, 2012
"A Window into Washington: Report on Hearings for S. 1681 and H.R. 3596, Proposed Legislation to End Health Insurers' Antitrust Exemption," Sheppard Mullin Healthcare Law Blog, October 23, 2009
Covering Your Ads Blog Posts
French Desk Blog Posts
Speaking Engagements
"Executive Briefing on Mergers and Acquisitions: Lessons Learned, Public Contracting Institute," May 25 and September 7, 2011
Memberships
Memberships
Member, International Law Section, American Bar Association
Former Co-Chair, Europe Committee, and Former Editor of the Committee's Weekly News Bulletin
Member, New York State Bar Association
Member, Bar of the District of Columbia
Education
J.D., American University, Washington College of Law, 2006, cum laude
Maitrise en Droit (J.D. equivalent), University of Paris X-Nanterre, 2004, magna cum laude
Clerkships
Intern, Trade Section, Delegation of the European Commission in the U.S.
Intern, Legal Advisor, Organization of American States
Admissions
New York
District of Columbia