Overview
Michael Orlando is a corporate and intellectual property transactions attorney in the firm's San Diego (Del Mar) office. He is Team Leader of the firm's Technology Transactions Team, and a member of the Life Sciences and Healthcare teams.
Michael founded a software-as-a-service (SaaS) business prior to attending law school, and worked at a publicly-traded biotechnology company on an in-house secondment, and brings a practical, business-oriented approach to his engagements that focuses on problem solving. Clients trust and enjoy working with him because he looks to understand the business objective behind his clients' decisions, focuses on what's important and works tirelessly to achieve those objectives. He is responsive to his clients' needs and keeps involved throughout each transaction.
Areas of Practice

Michael uses his technical expertise and legal skills to advise cutting-edge technology companies and innovators in developing, commercializing, and procuring technology, including in connection with licensing, outsourcing, joint ventures, mergers and acquisitions, collaborations, strategic partnerships and commercial agreements. Michael's cross-disciplines in both intellectual property and corporate law allow him to leverage both practice areas when structuring transactions for his clients. Michael also has cross-border transaction experience and spent several months on secondment in Germany. He is a Legal 500 ranked attorney in the Media, Technology and Telecoms category.
Michael's legal practice spans across multiple industries, with particular emphasis on biotechnology/pharmaceuticals, medical devices, digital health and healthcare IT, aerospace, and automotive technologies, including electric, autonomous and connected vehicle technologies.
Michael has extensive experience assisting clients, from start-ups to Fortune 500 companies, with their intellectual property and commercial transactions, including:
patent licenses, research, development and strategic collaboration agreements, clinical trial agreements, and supply, manufacturing, distribution, logistics and other outsourcing agreements for pharmaceutical, biotechnology and medical device companies, including for pre-clinical, clinical, and commercial products;
Telehealth services agreements, wearable device and remote patient monitoring agreements, mobile health application terms of service, data use agreements, healthcare information exchange agreements, revenue cycle management agreements, EHR system procurement, installation and services agreements, AI/ML and clinical decision support software development and licensing, research agreements, and collaborations and joint ventures for digital health technology companies, health insurers, and healthcare systems and physician organizations;
software and hardware technology licenses, IT procurement agreements, SaaS/PaaS/IaaS agreements, Service Level Agreements, maintenance and support agreements, connected (IOT) device agreements, and OEM, VAR, reseller and distribution agreements; and
outsourcing agreements, including information technology outsourcing (ITO), business process outsourcing (BPO), outsourced development, manufacturing and supply agreements; and offshoring arrangements.
Experience
Experience
Representative Transactions
Represented a biopharmaceutical company in licensing patents from AstraZeneca for the development and commercialization of monoclonal antibody treatments.
Represented a medical technology company in a strategic license and collaboration with Thermo Fisher Scientific for the development and commercialization of genetic testing products using next generation sequencing technology.
Represented Amgen in a large number of transactions with CROs, universities and research institutions around the world for clinical trials of several novel drug candidates.
Represented a drug development company in an asset sale, license and commercialization agreement with Mayne Pharma Group Limited regarding an FDA-approved dermatology product for treating plaque psoriasis.
Represented Lorem Vascular in the purchase of intellectual property assets related to cell therapies, including medical device technology, from Cytori Therapeutics, with associated intellectual property licenses, and commercial agreements.
Represented Atara Biotherapeutics, Inc., in structuring a joint venture with Amgen for developing innovative therapies for patients with chronic diseases.
Represented Shanghai Fosun Pharmaceutical Co., Ltd., in a series of strategic investments in U.S. diagnostic companies and related exclusive license, manufacturing and distribution agreements for the technology in China.
Represented DJO Global in the acquisition of certain medical device assets from Zimmer Biomet, including post-acquisition transition services, supply and licensing arrangements.
Represented Aduro BioTech, Inc., in the acquisition of all GVAX vaccine assets from BioSante Pharmaceuticals, Inc., and related technology transfer and licensing.
Represented R1 RCM (Nasdaq: RCM) in a strategic outsourcing agreement with Intermountain Healthcare to take over revenue cycle management operations for Utah's largest healthcare system.
Represented a major healthcare insurance company in negotiating a telemedicine platform services agreement with Teladoc for use by network providers and members.
Represented Heritage Provider Network in the intellectual property licensing aspects of a large joint venture with Trinity Health for population health management.
Represented a large healthcare system in the negotiation of an EMR solution and integration project with Epic System Corporation.
Represented Jaguar Land Rover in a strategic collaboration with Waymo for the development of autonomous vehicles using the Jaguar I-PACE for Waymo's driverless robotaxi service.

Represented Continental Automotive in a strategic partnership with Aurora to develop the first commercially scalable autonomous driving system for the trucking industry.

Represented Pony.ai in a collaboration agreement with a major automobile manufacturer for an autonomous vehicle robotaxi project.
Represented a major automotive technology company in a license and joint development agreement with a chip manufacturer for the design and deployment of self-driving vehicle control units.
Represented adidas AG in the sale of Taylor Made Golf Company, including all IT transition services and commercial arrangements worldwide.
Represented Ingram Micro (NYSE: IM) in its intellectual property licenses and transition services arrangements for the acquisition the Odin Service Automation platform and associated cloud management technologies from Parallels.
Honors
Honors
Technology Transactions, Legal 500 US, 2016-2023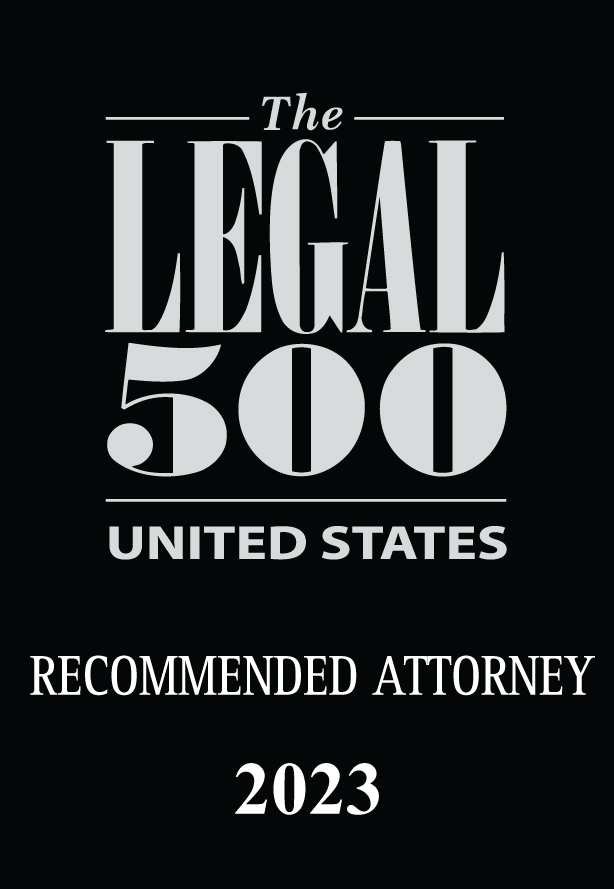 Insights
Articles
"Using Term Sheets to Optimize Important Licensing Transactions," Intellectual Property Licensing Strategies 2016 ed. (Thomson Reuters/Aspatore Books), 2016

"Key Contract Considerations and Governance Issues for Managing Outsourcing Risks," Best Practice for Managing Outsourcing Transactions (Thomson Reuters/Aspatore Books), 2014
Healthcare Law Blog Posts
Speaking Engagements
"Health Wearables and Mobile Medical Devices: Keeping Pulse on Legal Issues," International Technology Law Association (ITechLaw), Speaker, November 10, 2016
"Cross-Border Issues," International Technology Law Association (ITechLaw), Panelist, May 19, 2016
"Know how and trade secrets - a global view," Terralex, Presenter, June 2015
"Managing Sourcing Successfully," Connect, Panelist, April 22, 2014
"What's New in China Pharma Partnering," BioPharma Partnering Forum, Panelist, April 29, 2013
"Venture Capital Financing in the Life Science Industry," Cal State San Marcos, Master of Biotechnology Program, Guest Lecturer, November 2012
"Legal Issues for Sports Startups," San Diego State University, Sports MBA Program, Guest Lecturer, 2011
"Increasing Income and Profit By Outsourcing Professional Help," ASR Tradeshow, Panelist, February 4, 2010
"Doing Business in China," California Society of CPAs, October 22, 2009
"Financing and Managing Your Business in a Down Economy," IASC Skateboarding Industry Summit, Panelist, April 4, 2009
"Bridging the Gap for Transactional Lawyers," San Diego County Bar Association, Panelist, June 24, 2008
"Internet Business Agreements: Key Issues and Practical Advice," Whittier Law School, Guest Lecturer, 2008
"Trials and Tribulations of Bringing a Product to Market," CEO Strategy Forum (Connect), Panelist, March 27, 2008
Events
Third Thursday Emerging Company Webinar

,

09.17.2015

Third Thursday Emerging Company Webinar Series

,

via WebEx

,

10.16.2014

Third Thursday Emerging Company Webinar Series

,

via WebEx

,

06.20.2013
Memberships
Memberships
San Diego County Bar Association
State Bar of California
Hawaii State Bar Association
National Eagle Scout Association
Biocom
HIMSS (Healthcare Information and Management Systems Society)
International Technology Law Association
Tech San Diego
Education
M.B.A., University of San Diego, 2003
J.D., University of San Diego, 2002
B.A., University of California, San Diego, 1998