Overview
Mark Sundback is a partner in the Real Estate, Energy, Land Use & Environmental Practice Group in the firm's Washington, D.C. office.
Areas of Practice
Since 1981, Mark has been engaged in the representation of energy industry participants before federal and state agencies charged with jurisdiction over energy markets and their participants. His representations have focused on the rates, terms and conditions associated with gaining access to regulated energy transmission systems, transactions involving changes in ownership of jurisdictional assets and unbundling matters.
Retail Electric
Mark has been involved in rate proceedings with regard to retail electric service of numerous utilities including Florida Power & Light, Tampa Electric, Duquesne Light, Allegheny Power Utility subsidiaries, First Energy utility subsidiaries and other utilities in various jurisdictions including Texas, Maryland and Washington, D.C. He also has appeared before the regulatory commissions of numerous states.
Wholesale Electric
With regard to wholesale electric service, Mark has been involved in proceedings involving unbundling transmission, distribution and generation rates in PJM and ERCOT. He has been involved in counseling multiple independent merchants of electric power, and in filings on their behalf with the FERC. His work frequently requires the integration of both transactional and regulatory goals. He has been involved in counseling clients in the SERC and ISO-NE regions. He also has been involved in arbitrations involving interpretations of ISO rules and technical aspects of tariff provisions. He also has represented RTOs on issues regarding resource adequacy. Mark has successfully represented entities against RTO claims in arbitration.
Mark has successfully defended TransCanada Energy from claims by inter alia the California Public Utilities Commission and California's Attorney General of unlawful market conduct in proceedings arising from the West Coast power crisis in 2000-2001.
He has served as chief energy regulatory counsel in bankruptcy proceedings, involving bankrupt electric generators and their creditors.
Natural Gas
Mark has been involved in FERC proceedings related to regulation of pipelines since 1981. He has represented several natural gas companies, and has for decades served in a first chair capacity in hearings before the commission as well as judicial appeals. He has been involved in precedent-setting cases concerning rates, certificates and accounting regulation of natural gas companies and the scope of FERC's jurisdiction under the Natural Gas Act, the Outer Continental Shelf Lands Act and the Natural Gas Policy Act.
Experience
Experience
Natural Gas:
Has been involved in seminal cases defining limits on FERC's jurisdiction

Represented Amerada Hess Corporation in the case establishing the modern "modified primary function" test for gathering and secured recognition of non-jurisdictional status under NGA Section 1(b)'s production and gathering exemption for the longest high pressure pipeline downstream of treatment facilities in FERC's history as of that time
Represented pipeline owners in litigation involving the Outer Continental Shelf Lands Act

Has been involved in over two dozen pipeline rate cases
Litigated issues involving importation and exportation of natural gas supplies at the Department of Energy and FERC; has advised multiple industry participants regarding LNG
Lead attorney in controversial proceeding seeking market based rates for storage capacity previously charged at cost-bated rates
Negotiated agreements and represented pipelines in contested proceedings involving access to transmission facilities and interconnection agreements between pipelines
Established the basis for a successful agreement between joint owners of a single pipeline that resolved long-running disputes
Successfully overturned proposed FERC Office of Chief Accountant's ruling on Alternative Minimum Tax
Extensive experience involving stranded costs
Represented power plant owners in disputes regarding pricing provisions of natural gas fuel supply contracts.
Extensively involved in disputes before FERC regarding income tax allowances for pass-through entities and the FERC's method of determining return on equity
Electric:
Successfully represented only entity subject to FERC jurisdiction involved in the California 2000-2001 power crisis that has not either provided consideration as part of a settlement or been found to have engaged in some form of market manipulation
Represented MISO on resource adequacy issues
Represented generation developers on issues related to: interconnection queues; in arbitrations with regional transmission organization regarding market rules; and compensation and in disputes involving automatic generation control/regulation service
Counseled clients regarding gas-electric scheduling coordination issues
Successfully represented only party which, until that time, had obtained a monetary award on behalf of a market participant from the RTO in question in arbitration
Has appeared in retail proceedings of over a dozen regulated utilities
Represented/counseled utility regarding the calculation of income tax expense/flow back schedule for ratemaking purposes.
Honors
Honors
World's Leading Practitioners, Energy and Environment, Euromoney's Energy and Environment Expert Guide, 2018
The Best Lawyers in America, Energy Law, 2013-2024
Washington, D.C. Top Rated Lawyer, General Practice, ALM, 2012-2013
Leading Lawyer, Energy: Oil & Gas (Regulatory & Litigation), Chambers Global and Chambers USA, 2012-2023
Leading Lawyer, Energy Regulatory, Legal 500 US, 2012-2019
Washington, D.C. Super Lawyer, Energy & Natural Resources, Super Lawyers, 2010-2017, 2019-2020
Legal Media Groups Expert Guides, Energy and Natural Resource Attorneys
AV Preeminent rating, Martindale-Hubbell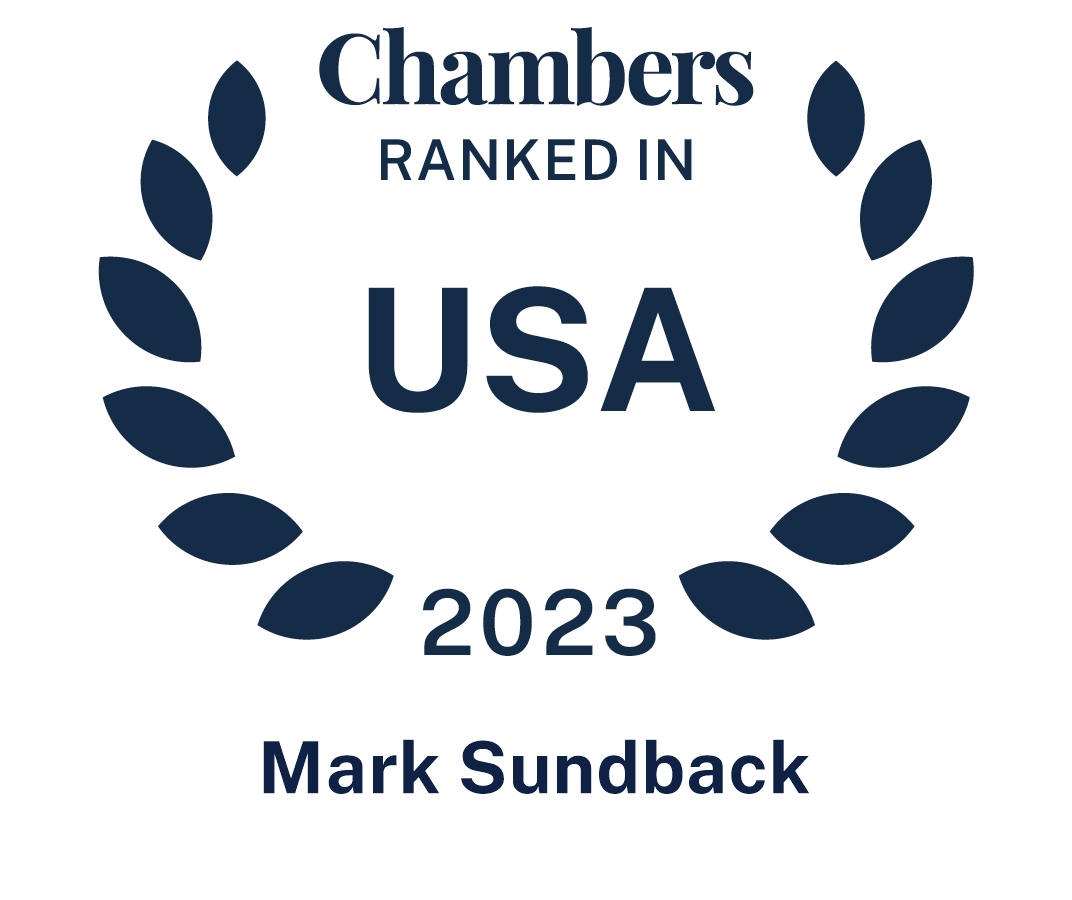 Insights
Articles
Economic consequences of stranded assets for energy market participants

Financier Worldwide

,

July 2021 issue
Energy Law Blog
Media Mentions
Speaking Engagements
Panelist, "

Energy, the Grid, and Security Issues

," Our Energy Policy, May 6, 2020
Events
Education
J.D., Columbia Law School, 1981, Editor, Columbia Journal of Transnational Law
B.A., Dickinson College, 1978, magna cum laude, Omicron Delta Kappa, William Lenox Avis Prize
Admissions
District of Columbia
U.S. Court of Appeals for the First Circuit
U.S. Court of Appeals for the Fifth Circuit
U.S. Court of Appeals for the Ninth Circuit
U.S. Court of Appeals for the Tenth Circuit