Overview
Nancy Scull is a partner in the Real Estate, Energy, Land Use & Environmental Practice Group.
Areas of Practice
Nancy's focus is on the representation of commercial, industrial, retail and residential developers in all real property transactions. She advises lenders, borrowers, and guarantors on loan documentation, workout and loan enforcement issues. Nancy has developed a special expertise in mixed use projects, condominium projects and Bureau of Real Estate regulatory matters. She represents numerous publicly held developers, urban high-rise and mixed-use developers, and developers of master planned communities in developing and processing projects and implementing programs to minimize liability. Nancy has worked with many master developers of major communities and urban town centers; both within and outside of California, advising them with the planning, development and long-term governance of their communities and the sale of parcels for merchant builders. She also represents national, commercial, industrial and retail developers with high-rise office, commercial and industrial projects and retail shopping centers throughout the state of California and has created governing documents for major retail centers in Northern and Southern California.
Experience
Experience
Civita - Selected to advise the master developer on the governance and structuring for the "Civita" master planned community in San Diego. Civita which involves more than 4,000 residences and 900,000 square feet of retail, commercial, hospitality, civic and other uses.
Diridon Mixed Use Project in San Jose - Lead counsel in representing a joint venture in the acquisition and development of the Diridon project, in the City of San Jose which will be the gateway project for the expansion of the City of San Jose's master development plan.
Emeryville Public Market - Engaged by the developer of the Emeryville Public Market in Emeryville, California to create and document the governance for the redevelopment of the Emeryville Public Market.
L.A. Live - Lead counsel in establishing the governance structure for The Hotel and Residences at L.A. Live, a high-rise story mixed-use building consisting of a J.W. Marriott, a Ritz Carlton, and 224 luxury residential condominiums located within the dynamic and evolving L.A. Live entertainment district in downtown Los Angeles.
MainStreetNB - Selected by the developer of a town center in New Jersey to create the governance structure using the techniques and innovative concepts developed for town centers and urban in-fill projects in California.
Millenia - Selected to create the governance for a new urban mixed-use town center in Chula Vista, California with more than 2,500 residences together with public, retail and commercial uses.
One Hundred Mill - Represents the Developer of a mixed use project located in the City of Tempe, Arizona which involves the first vertical subdivision of a mixed use project which will include a Hotel, office building, retail uses and an underground parking garage.
Runway Mixed Use Project in Playa Vista, Los Angeles - Represented developer of the mixed-use retail, office, and residential project within Playa Vista, California known as Runway at Playa Vista.
Village at Totem Lake - Advises developer of a mixed use residential and retail center located in Kirkland, Washington to develop the entire governance structure for this redevelopment of a major center within the Kirkland, Washington area.
Honors
Honors
Lawyers in Real Estate Award, Connect CRE, 2022
Top Women Lawyers, Daily Journal, 2016, 2017
Martindale-Hubbell® AV Rating
Real Estate and Construction, Legal 500, 2015, 2017-2023
Real Estate: Land Use/Zoning, Legal 500, 2021-2022
Selected as one of the top 100 California Women Attorneys for 2011, 2012, 2013, 2014, 2015, and 2016 by the Daily Journal
Top Development Lawyers, Daily Journal, 2014
Selected as one of the top 30 Real Estate Attorneys in California for 2012 and 2013 by the Daily Journal
Chambers USA Leading Lawyer, California Real Estate, 2012, 2014-2023
The Best Lawyers in America - First Year Listed: 1995 - Most Recent Listing: 2022-2024 (Real Estate Law)
Real Estate Forum's "Woman of Influence", selected in 2012 and 2013
Super Lawyers: Corporate Counsel - Most Recent Listing: 2010 (Real Estate)
Super Lawyers: Business Edition - 2011 (Real Estate)
San Diego Super Lawyers - Most Recent Listing: 2015-2023 (Real Estate)
Top 50 San Diego Super Lawyers - Most Recent Listing: 2009
Top 25 Women San Diego Super Lawyers - Most Recent Listing: 2009
Selected as one of the 500 lawyers in America as "New Stars" for 2006 by Lawdragon
Selected as one of the "Top San Diego County Attorneys" for 2005-2010 by The Daily Transcript
Selected as one of the "Women of Influence" for 2004, 2005, 2006 and 2009 by Real Estate Southern California
San Diego Magazine - Top Lawyers (Real Estate) 2014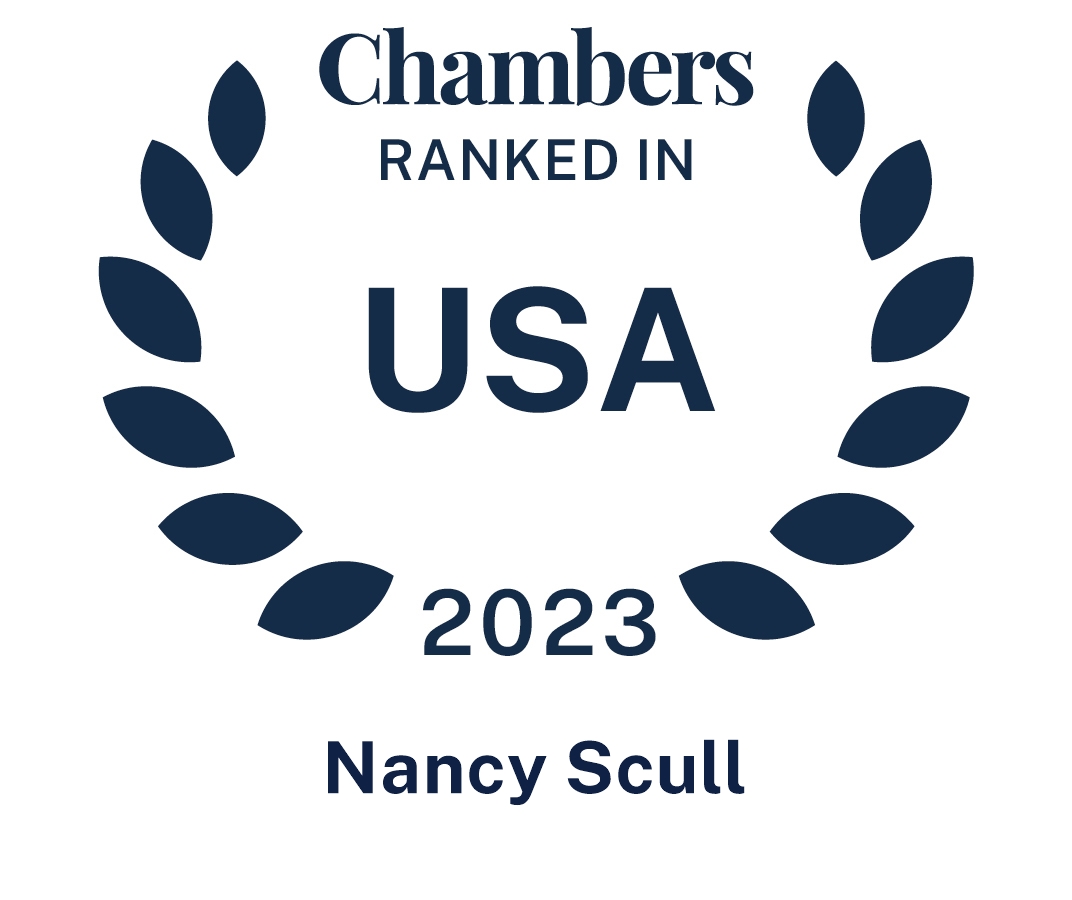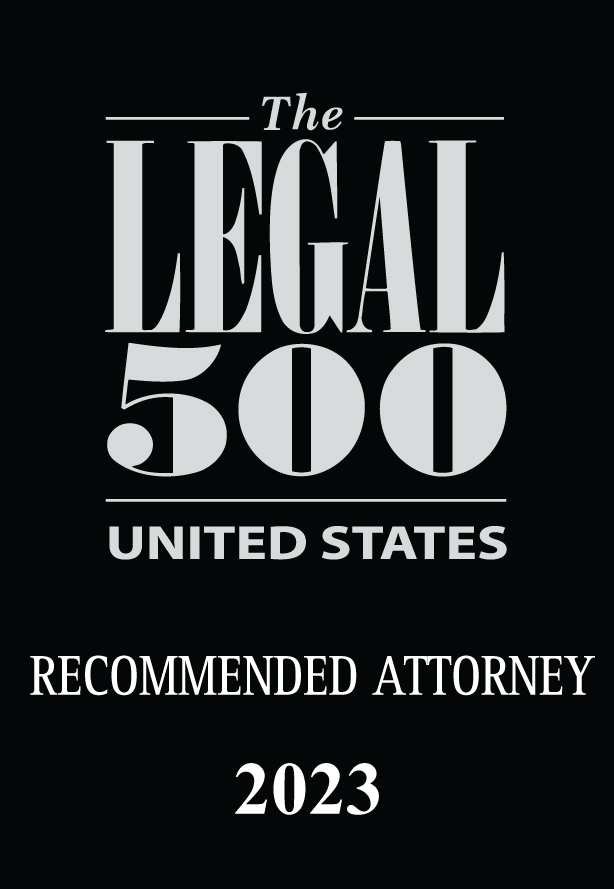 Insights
Articles
Making Mixed-Use Work: Add parts, people and patience and mix carefully

Western Real Estate Business

,

09.2010

Los Angeles Lawyer

,

01.2010

California Real Property Journal

,

11.03.2009

The Odd Couple: Learning to Live Together in a Mixed-Use World

ICSC Lease Conference Materials

Minimizing Liability: A Guide to Creating Your Liability Avoidance Program

Insurance and Damage and Destruction Provisions for Condominiums and Planned Developments

California Real Property Journal

,

Spring 1993
Media Mentions
Commercial Observer

,

02.20.2020

Top Women Lawyers

Daily Journal

,

04.20.2016

Top Women Lawyers- Nancy Scull

Daily Journal

,

05.13.2015

Daily Journal

,

05.07.2014

Daily Journal

,

03.06.2012
Speaking Engagements
Presenter, "The Fair Housing Act: An Overview to Invitation Homes, Dallas, TX, June 25, 2013
Instructor, "Mixed-Use Developments: Lessons Learned From Recent Deals: Navigating Zoning, Financing, Community Buy-In, and Other Challenges," Live Webinar, November 7, 2012
Presenter, "The Pinnacle Decision is Bigger Than Arbitration - What Does Pinnacle Mean for You?" Live Webinar, August 21, 2012
Panelist, Women in Real Estate Conference, presented by the Burnham Moores Center for Real Estate, San Diego, CA, November 9, 2011
Panelist, "Condos & Multifamily: Working Out Rentals and For-Sale Housing," Bank & Financial Institution Special Asset Executive Conference on Real Estate Workouts, presented by Information Management Network (IMN), Los Angeles, CA, September 26, 2011
Speaker, "What to Develop and Where to Develop," PCBC 2011, San Francisco, June 23, 2011
Panelist, "Got Sunshine on a Cloudy Day: Navigating the Legal Maze of Implementing Solar Programs in Residential Communities," Luce Forward Residential Development Roundtable, San Diego - May 5, 2011, San Francisco - March 3, 2011
Moderator, "New Home Financing: Understanding FNMA, FHA & VA Requirements," Luce Forward Seminar, San Diego - January 27, 2011, Los Angeles - March 2, 2011, San Francisco - March 3, 2011
Co-presenter, "'Broken' Common Interest Development Transactions: Understanding the Challenges and Managing the Risks," Webinar, May 12 2010
Panelist, "Acquiring and Disposing of Broken Condominium Projects: What You Need to Know," The State Bar of California Real Property Law Section 29th Annual Retreat, Napa, CA, May 1, 2010
Panelist, "Acquiring and Disposing of Broken Condominium Projects: What You Need to Know," Luce Forward Seminar, Newport Beach - July 30, 2009, San Francisco - September 23, 2009, Los Angeles - September 30, 2009
Panelist, "Bulk Buying Opportunities: Single Family Houses & Condo Units," Information Management Network's 2nd Western Symposium on Distressed Residential & Multifamily Real Estate, Los Angeles, September 15-16, 2009
Panelist, "The Benefits of Solar for Residential Developers," Luce Forward Seminar, June 9, 2009
Co-Presenter, "Broken Condominium Projects: Understanding The Challenges and Managing The Risks," Luce Forward Seminar, May 12, 2009
Co-Moderator and Co-Presenter, "Acquiring Distressed Land: Evaluating and Preserving Entitlements; Valuing Assets; Due Diligence; Structuring Financial Terms," CLE International Conference, Los Angeles, January 22-23, 2009
Speaker, "Mixed-Use Development from the Ground Up: Using Reciprocal Easements, Cost Sharing Agreements and CC&Rs to Ensure a Successful Project," CLE International Conference, Las Vegas, December 3, 2008
Co-Presenter, "Let's Mix It Up: What You Need to Know to Understand and Evaluate Mixed Use Projects," League of California Cities Conference, September 2008
Program Co-Chair, "Mixed-Use Development from the Ground Up," CLE International Conference, August 2008
"The New World of Mixed-Use Projects: What You Need to Know to Develop, Design and Document Your Mixed Use Buildings," Pacific Coast Builders Conference, June 2008
Moderator, "Mixed-Use Development," IncreMentalAdvantage Seminar: "Commercial Real Estate Due Diligence," March 25, 2008
Moderator, "Legal and Sales Strategies for Urban Condos in Today's Market," BIA Urban Council, March 5, 2008
"Residential Mixed-Use in California: Tip-Toeing Through the Department of Real Estate's Regulatory and Budget Process," CLE International Conference, January 2008
"From the Ground Up: Lessons Learned in Developing and Managing Mixed-Use Vertical Projects," CLE International Conference, January 2008
Program Co-Chair, "Mixed-use Development: From Breaking Ground to Cutting Ribbon," CLE International Conference, January 2008
"Mixed Use Projects: The Odd Couple: Learning to Live Together in a Mixed Use World," International Conference of Shopping Centers Legal Conference, January 2008
"Making a Mixed-Use Building Work," Law Seminars International Presentation: Development Agreements, Easements and CCRs, December 5, 2007
"Buying or Leasing in a Mixed-Use Project: What You Need to Know," Commercial Lease Conference, November 2007
"Suburban to Urban: Understanding the Challenges," Pacific Coast Builders Conference, June 21, 2006
Panelist, "1st Annual Hospitality Law Conference," Topic: "Condo Hotels: The Product and the Plumbing," February 2, 2006
"A Condominium Is Still A Condominium: Using Condo Techniques to Retain Control and Avoid Liability," February 2006
Panelist, "Have Condos Gone Crazy?" RealShare Conference Series: "RealShare San Diego Looks at Hot Condo, Investment Sales, TIC and Debt & Equity Markets," October 27, 2005
Real Property Section of the State Bar of CA, "Inside Counsel's View of Outside Counsel: The Real Story," April 2005
"Breakfast of Champions," Forum presented by the Building Industry Association of San Diego, March 15, 2005
Presentation to Centex Homes, "High-Rise and Mixed-Use Projects, Lessons Learned – Lessons Shared," February 2005
"Guide to Reducing Litigation Risk," Pacific Coast Builders Conference, 2004
"Bound by the DRE; The Business of Subdivision Sales," Real Property Section of the State Bar of California Annual Retreat, 2004
"Bound by Your Imagination; Advanced Topics in Subdivision Sales," Real Property Section of the State Bar of California Annual Retreat, 2004
Real Property Section of the State Bar of CA: Bound by the DRE, "The Basics of Subdivision Sales," April 2004
Presentation to KB Home, "San Diego Division: Developing and Processing Condominiums and Single Family Projects Through the Department of Real Estate," November 2003
Presentation in Las Vegas, "HOA's Start to Finish," June 2003
Industries
Education
J.D., University of Southern California, 1982
M.Ed., Smith College, 1973
B.A., Trinity College, 1970, cum laude