Overview
Steven Chananie is a special counsel in the Corporate Practice Group in the firm's New York office, focusing on healthcare issues.
Areas of Practice
In his practice, Steven assists his clients in navigating the often complex and evolving healthcare regulatory environment. He has represented numerous healthcare providers, advising them on regulatory and fraud and abuse issues in the structuring of complex healthcare transactions; guiding them in the resolution of potential compliance problems; assisting them in implementing or modifying their compliance programs; and responding to government investigations.
With many years of experience specializing in healthcare regulatory and transactional matters, Steven has developed particular expertise in the following areas:
He has advised a wide range of healthcare clients on the intricacies of Medicare and Medicaid reimbursement, documentation and coding issues, including traditional hospital reimbursement systems, physician fee-for-service, teaching physician rules and regulations, and Medicare Advantage HCC-RAF coding and reimbursement methodologies. Based on this expertise, he has conducted numerous internal investigations for clients and guided them through voluntary disclosures and refunds to governmental authorities, as well as to commercial and managed care payors. Such disclosures and refunds require careful attention to federal and state rules and regulations promulgated by the OIG, state authorities, and those under the Affordable Care Act and the False Claims Act.
Steven's knowledge of the state and federal anti-referral laws – including the federal Stark Law, the Anti-Kickback Statute and the Civil Monetary Penalties Law – is extensive. He has worked with clients to structure compliant transactions that allow clients to achieve appropriate clinical and operational goals. He has also helped client's address the often difficult situation when an existing transaction or relationship has potentially become non-compliant under these laws.
As a healthcare regulatory attorney, Steven has a deep knowledge of and experience with state and federal regulatory issues, including, among others, state corporate practice of medicine prohibitions, fee-splitting rules, federal and state exclusion rules, and state and federal compliance program requirements.
Steven has worked over the years with clients to assess and address regulatory and compliance risks in their day-to-day operations, in entering into complex transactions (including mergers and acquisitions), and in implementing or enhancing compliance programs. He has, for instance, been deeply involved in regulatory due diligences for major transactions and has worked with clients on an ongoing basis as an advisor to their compliance program staff, legal counsel's office, and Board of Directors.
Steven has also defended clients against civil government actions and investigations, including in False Claims Act cases, the negotiation of Corporate Integrity Agreements ("CIAs") with the OIG, threatened Anti-Kickback prosecutions, and various state and federal audits. He brings his knowledge of government enforcement efforts — along with his technical legal expertise and his practical understanding of how healthcare providers operate in the real world — to his guidance on regulatory and transactional matters.
His clients include academic medical centers, hospital systems, faculty practice plans, laboratories (both independent and hospital-based), physician practices, ambulatory surgery centers, nursing homes, and home health agencies.
Steven has lectured extensively on compliance, regulatory, defense and related issues. Chambers USA noted that he is "very responsive and thoughtful." Sources say: "He's just a fine human being. His expertise and his level of service coupled together make him an excellent attorney."
Prior to entering private practice, Steven was Chief of Appeals at the Queens County District Attorney's Office (1993 - 1996), Counsel to Field Operations and chief appellate counsel at the New York State Organized Crime Task Force (1987 - 1993), and an Assistant District Attorney at the Manhattan District Attorney's Office (1983 - 1987). While at the Manhattan District Attorney's Office, he took a leave of absence to clerk for former Chief Judge Judith Kaye on the New York State Court of Appeals. Steven has also taught Appellate Advocacy and Criminal Procedure as an adjunct professor at Brooklyn and Pace Law Schools.
Honors
Honors
Best Lawyers in America (Healthcare Law), Best Lawyers, 2017-2024
Leading Lawyer, Healthcare, Chambers USA, 2017-2023
RAVES (Recognizing AHLA Volunteer Engagement and Success) Recipient, American Health Lawyers Association, 2016
New York Super Lawyers - Metro Edition, 2013-2014, 2016-2020, 2022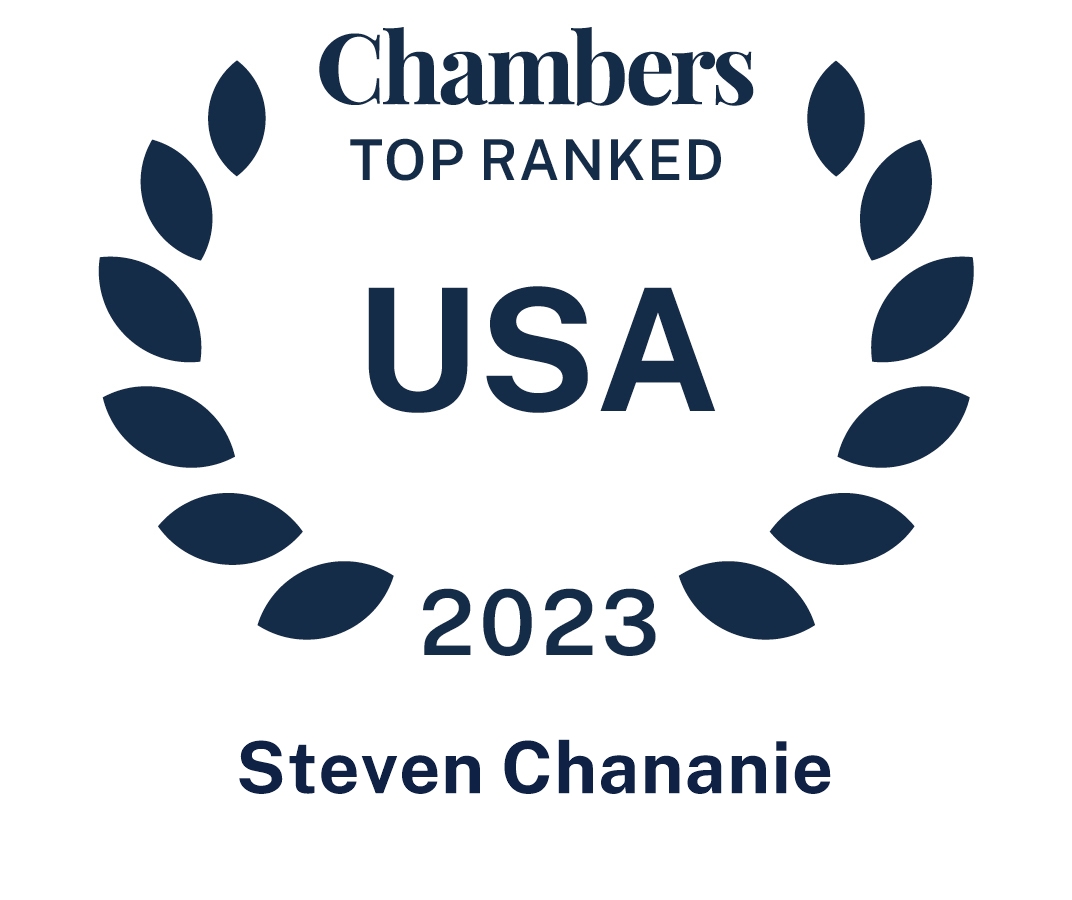 Insights
Articles
Co-authored chapter of "Representing Physicians, Fourth Edition" entitled "Compliance, Compliance Plan, and Process for the Physician Practice," American Health Lawyers Association, 2016
Co-authored chapter of Legal Manual for New York Physicians (Third Edition), entitled Fraud and Abuse
Disclosing and Refunding Overpayments in Healthcare Cases (co-author), The Health Lawyer, Volume 24, Number 3, February 2012
New Requirement for Self-Disclosing CMS Overpayments, Journal of the American College of Radiology, November 2010
Monthly 'Exclusion' Checks Now Expected, New York Law Journal, July 26, 2010
Looking Ahead: 2010 OIG Work Plan, Journal of the American College of Radiology, February 2010
Compliance, Compliance Plan, and Process for the Physician, Second Edition Representing Physicians Handbook, Chapter 18, American Health Lawyers Association, November 2009
New Rules for Mobile Diagnostic Test Providers, Journal of the American College of Radiology, August 2009
Yet More Changes to the Stark Law Regulations, Journal of the American College of Radiology, February 2009
Significantly Expanded Anti-Markup Rule Goes into Effect January 1, 2009, Journal of the American College of Radiology, January 2009
CMS Delays the Implementation of Its Significantly Expanded Antimarkup Rule, Journal of the American College of Radiology, June 2008
Centers for Medicare and Medicaid Now Scrutinizing Leasing Arrangements, Journal of the American College of Radiology, October 2007
Stark Changes on the Horizon, ABA Health ESource, August 2007 (Vol 3, No. 12)
Legitimate Lease Arrangement or Suspect Joint Venture?, Journal of the American College of Radiology, June 2007
Compliance Programs - Serious Business for Healthcare Providers, Journal of the American College of Radiology, April 2007
The Stark Reality About Shared Nuclear Medical Imaging Equipment Leasing Arrangements After January 1, 2007, Journal of the American College of Radiology, December 2006
Healthcare Law Blog Posts
"Reimbursement for and Documentation of Evaluation and Management Services: CMS Proposes Important Modifications," August 13, 2018
"The Enforcement Risks for Medicare Advantage Plans Continue: A New False Claims Act Settlement in Florida," June 9, 2017
"Medicare Advantage Plans Under Fire: The Department of Justice Files Complaints-in-Intervention," May 25, 2017
"The Financial Impact of MACRA – Uncertainty Reigns in a Recent RAND Corporation Study," May 3, 2017
"The Siege Continues: The Justice Department is Investigating Four Additional Medicare Advantage Plans," March 21, 2017
"Medicaid Demonstration Waivers: A Shorter Path to Increasing State Control Over Healthcare Policy?," January 9, 2017
Media Mentions
DOJ Hits UnitedHealth With Milestone FCA Suit
Speaking Engagements
"Policy Considerations," Affordable Care Act Under Trump's Administration: Uncertainties and Significant Issues Explored!, The Knowledge Group, March 16, 2017
"Voluntary Refunds Under the Affordable Care Act: Recent Developments and Strategies," Lawline, March 24, 2016
"Academic Medical Centers 101: An Introductory Overview," CLE, January 14, 2016
"A New Tool to Create Hospital-Physician Relationships: Enhance Quality and Efficiency of Care," Health Care Compliance Association webinar, June 12, 2013
Medical Practice Risk Management, Co-Presenter at Connecticut CME Training session sponsored by Fairfield County Medical Association and Southwestern Area Health Education Center (Norwalk, CT) May 18, 2013
Regulations and Reimbursements, Featured speaker at the American College of Health Care Administrators seminar (New York, NY) May 9, 2013
Physician Hospital Relations and Integration, Metropolitan New York Chapter Healthcare Financial Management Association (HFMA) Fall Academy (Uniondale, NY) October 24, 2012
The Compliance Outlook for 2012/Strategies for Managing the Risks, New England Healthcare Internal Auditors, Inc. Fall 2011 Conference, The Marriott Mystic Hotel & Spa (Groton, CT) December 2, 2011
OMIG - Recent Updates, Healthcare Financial Management Association, Metropolitan New York Chapter, November 4, 2011
Atlantic Business Products and The Center to Promote Health Care Studies Spring Seminar (New York, NY) May 5, 2011
Hot Topics: Audit and Compliance Issues for 2011, New England Healthcare Internal Auditors' Fall 2010 Conference (Mystic, CT) December 2, 2010
Health Care Reform: Now What? New York State Bar Association's 2010 Annual Meeting, Health Law Section (New York, NY) January 27, 2010
Voluntary Disclosures: Benefits, Risks and the Auditing Process, New England Healthcare Internal Auditors Fall 2009 Conference (Newport, RI) December 3, 2009
The High Cost of Non-Compliance, The Center to Promote Health Care Studies
(New Hyde Park, NY) September 15, 2009
Update on Recent State and Federal Investigations and Initiatives, Med World Pharmacy Winter Seminar (Tarrytown, NY) March 18, 2009
Stark Aspects of the 2009 Medicare Physician Fee Schedule Final Rule, Beard Group Audio Conference, December 10, 2008
Panel on Stark Regulations, CT Hospital Association and CT Association of Healthcare Executives (Wallingford, CT) December 9, 2008
Medicaid Update - There's a New Sheriff in Town, Center to Promote Health Care Studies (New Hyde Park, NY) November 19, 2008
Stark Aspects of the New IPPS Rule, Beard Audio Conference, September 15, 2008
The 2009 Physician Fee Schedule Proposed Rule - What Providers Need to Know,
Beard Audio Conference, July 24, 2008
Ethical Issues in Internal and External Investigations - NYSBA "Medicaid Fraud: New Era, New Faces, New (and Old) Problems" (Cooperstown, NY) November 3, 2007
Closing Stark Loopholes - Beard Group Audioconference - July 31, 2007
Healthcare Law Update The Foundation for Accounting Education (New York, NY), June 7, 2007
Issues and Practical Solutions Regarding Hospital/Physician Relationships - CHA Corporate Compliance Conference, April 19, 2007
Dealing with Government Voluntary Disclosures, Corporate Compliance Agreements, and Corporate Integrity Agreements - CHA Corporate Compliance Conference, April 19, 2007
Memberships
Memberships
New York State Bar Association
American Bar Association
America Health Lawyers Association
Health Care Compliance Association
Practices
Industries
Education
J.D., Pace University, 1983, summa cum laude, Member of Law Review
B.A., Princeton University, 1979
Admissions
New York
U.S. Supreme Court
U.S. Court of Appeals for the Second Circuit
U.S. District Court for the Southern and Eastern Districts of New York
New York Supreme Court, Appellate Division