Overview
Paul Werner is a partner in the Business Trial Practice Group and served as the Practice Group Leader for many years. He is a member of the Firm's Executive Committee and is a past member of its Compensation Committee. Paul is resident in the Washington, D.C. office.
Areas of Practice
Paul is a seasoned first-chair litigator, whose prodigious representations over the past decade have been before diverse decision-making authorities, including all levels of courts and administrative tribunals, federal and state and arbitral tribunals, and spanned a wide range of complex litigation matters. These matters have run the gamut from "bet-the-company" commercial disputes to controversies involving statutory, constitutional, communications, energy, environmental, insurance, intellectual property, false advertising, trade secrets, privacy and administrative law issues.
Paul regularly represents cable operators, telecommunications and other broadband providers in matters involving communications law issues, including local franchising, PEG programming, rights-of-way, pole attachments and infrastructure deployment and a host of other related issues. He represents providers on these issues in state and federal courts and participated in rulemakings and adjudications before the U.S. Federal Communications Commission (FCC).
Paul also often defends a diverse array of companies against putative class actions, particularly suits involving claims of unfair competition, state consumer protection statutes and products liability. He has represented major automobile manufacturers against putative class actions alleging design defects and other consumer protection claims. He is currently representing a named defendant in a series of putative class actions that have been consolidated in an MDL seeking billions in damages in connection with the promotion, sale and distribution of opioid medications. See In re: National Prescription Opiate Litigation (1:17-md-02804). In addition, recently, Paul successfully represented an association of communications providers in defeating certification of a putative class of landowners seeking damages for alleged unauthorized "telecommunications" use of easements they had granted to an electric utility, and he is currently defending the trial court's decision on appeal.
Paul also represents diverse clients in domestic and international arbitration matters. Paul recently represented a Korean satellite telecommunications provider in complex and high-stakes international arbitration proceedings, including lengthy evidentiary hearings, stemming from a dispute that The Wall Street Journal called an "outer-space turf war."
Paul is additionally experienced in representing companies in governmental and internal investigations. He represents clients in criminal and civil investigations, including investigations arising under the False Claim Act, the Anti-Kickback Act and the FCC E-Rate program.
Paul's practice includes significant trial and appellate experience. In recent years, he has tried multiple disputes to judgment. He also recently assisted with a lengthy trial in federal court involving false advertising claims that resulted in a favorable jury verdict. Paul also regularly represents clients in state and federal appellate courts, including the U.S. Supreme Court.
Paul's matters are regularly reported in the media, including Law360. He is also a recognized expert and frequent commenter on communications and technology law issues. He is a professor of law at Vanderbilt University Law School and teaches in the area of technology and communications law and policy.
Paul is dedicated to pro bono representations and public interest litigation. On behalf of a community organization, Paul successfully obtained an appellate decision overturning a trial court decision that had upheld a planning board's approval of a commercial water bottling operation in an environmentally-protected area with trailheads into the Catskill mountains. He is currently representing an environmental organization in federal court litigation arising under the Environmental Species Act, as well as a separate not-for-profit organization in environmental litigation arising under the Clean Water Act concerning the Bristol Bay region of Southwest Alaska.
Experience
Experience
Representative Matters
Obtained a landmark appellate victory for not-for-profit organization at Ninth Circuit Court of Appeals for not-for-profit organization on issue of first impression under the Clean Water Act and Administrative Procedure Act. Trout Unlimited et al. v. Pirzadeh et. al., No. 20-35504, 2021 WL 2460989 (9th Cir. June 17, 2021).

Successfully represented national cable operator at Seventh Circuit Court of Appeals and Southern District of Indiana in case affirming that Section 621 of the federal Cable Act authorizes cable operators' compatible use of easements dedicated to utility purposes. See West v. Louisville Gas & Elec. Co. et al, No. 4:16-cv-00145RLYTAB, 2018 WL 321686 (S.D. Ind. Jan. 8, 2018), appeal dismissed, 920 F.3d 499 (7th Cir. 2019), and aff'd sub nom. No. 19-2442, 2020 WL 995774 (7th Cir. Mar. 2, 2020).
Obtained unanimous victory on issue of first impression with broad implication for cable industry in case briefed and argued before Texas Supreme Court. Time Warner Cable Texas LLC v. CPS Energy, No. 17-0840, --- S.W.3d ---, 2019 WL 2147257 (Tex. May 17, 2019).
Won a preliminary injunction in favor of nearly a dozen communications providers that led to favorable resolution of federal court litigation against the City of Baltimore involving Section 253 of the federal Communications Act.
Successfully represented the California Cable and Telecommunications Association in defeating certification of a class of statewide landowners seeking injunctive relief and damages for alleged wrongful "telecommunications" use of easements they granted to an electric utility.
Won summary judgment in favor of a cable operator in long-running federal court litigation brought by a local franchising authority claiming millions of dollars in damages for an alleged breach of the franchise agreement. (Mecklenburg County v. Time Warner Entertainment-Advance/Newhouse P'ship, 2010 WL 391279 (W.D.N.C. 2010)).
Won summary judgment in favor of a cable operator in federal court litigation brought by local franchising authorities alleging violation of Public, Educational and Governmental obligations.
Defended cable operator through a weeks-long trial of a state court action brought by an investor-owned electric utility claiming the operator owed millions of dollars in back pole attachment fees for allegedly providing "telecommunications services."
Defended an international automobile manufacturer in coordinated putative class actions involving products liability and state consumer protection statutes based on allegations of defective alignment systems and consequent tire wear. (In Re LR3 Litigation (MDL 2008)).
Honors
Honors
Best Lawyers in America, Best Lawyers, 2024
"Highly Recommended" for Telecoms and Broadcast: Regulatory, Legal 500 US, 2012-2023
'From a litigation perspective, Paul Werner has the ability to filter through issues and determine the approach most likely to lead to a positive outcome which he has achieved many times. He has a measured, thoughtful approach and comes exceptionally well-prepared for trial.' (Legal 500 US)
Leading U.S. Litigator, Lawdragon, 2022-2023
Washington D.C. Super Lawyer, Super Lawyers, 2014-2016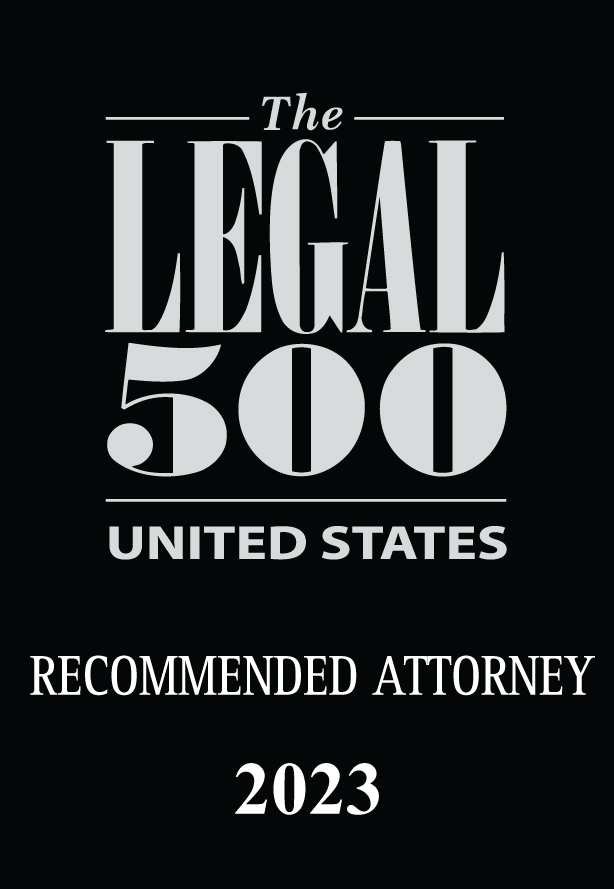 Insights
Articles
American Health Law Association

,

10.30.2023

Ninth Circuit's plain text ruling on Rule 45 won't be the last word

Daily Journal

,

08.24.2023

San Diego Defense Lawyers

,

Fall 2019
Class Action Defense Strategy Blog
Eye on Privacy Blog Posts
FCC Law Blog Posts
Healthcare Law Blog Posts
Media Mentions
Knockout/Octo Holdings Slaps Former Exec With $150M Defamation Suit for Allegedly Making Disparaging Comments During Proposed Acquisition

Casper Star Tribune

,

04.08.2023

Just the Fax: 3rd Circ. Declines to Apply FCC's 'Free-SeminarPretext Theory' to TCPA Junk Fax Claims

The Legal Intelligencer

,

01.31.2023

Bloomberg Law

,

11.01.2021

Bloomberg Law: Environment & Energy

,

06.17.2021

Communications Daily

,

10.29.2020

7th Circ. Lets Charter Run Fiber Over Litigant's Land

Grand View Outdoors

,

10.14.2019

Bloomberg Environment

,

10.09.2019

S&P Global Marken Intelligence

,

10.04.2018

The New York Times

,

08.02.2018

S&P Global Market Intelligence

,

07.26.2018

Broadcasting & Cable.com

,

07.20.2018

S&P Global Market Intelligence

,

06.27.2018

Developments to Watch After the Net Neutrality Vote

Top 4 Groups Lobbying The FCC

What We Know About The Upcoming Net Neutrality Vote

Defamation Lawsuit Involving Rival Tungsten Product Manufacturers Brought to Pennsylvania Federal Court

Pennsylvania Record

,

11.14.2017

Net Neutrality Comments Marked By Duplicates, Study Says

UGV Vendors Take National Security Dispute to Court

Robotics Business Review

,

07.28.2017

Top 5 Groups Lobbying The FCC

FCC's Net Neutrality Plan Sets Up Repeal Without Replace

FCC's Infrastructure Votes Pave Way For Bold 5G Push

DC Circ.'s Delay On Net Neutrality Points To Wider Holdup

Telco Transformation

,

03.06.2017

Telecom Cases To Watch In 2017

Set-Top Box Plan Likely To Headline Active FCC Meeting

Bloomberg BNA

,

06.14.2016

Sheppard Mullin Chases the Cool Quotient in D.C.

The National Law Journal

,

09.08.2014
Speaking Engagements
"CMS' Medicare Advantage Overpayment Rule Takes a Permanent Vacation: What's Next for Payors and Providers Alike," Sheppard Mullin Healthcare Webinar, October 16, 2018
Events
Memberships
Memberships
Member, Federal Communications Bar Association
Member, The Historical Society of the District of Columbia Circuit
Industries
Education
J.D., Vanderbilt University Law School, Editor in Chief, Vanderbilt Journal of Entertainment Law & Practice, 2002, Order of the Coif
B.A., University of California, Los Angeles, 1999, summa cum laude
Clerkships
Law Clerk to The Honorable Karen LeCraft Henderson of the U.S. Court of Appeals for the District of Columbia Circuit
Admissions
District of Columbia
Virginia
U.S. Supreme Court
U.S. Court of Appeals for the District of Columbia Circuit
U.S. Court of Appeals for the Second Circuit
U.S. Court of Appeals for the Third Circuit
U.S. Court of Appeals for the Fourth Circuit
U.S. Court of Appeals for the Fifth Circuit
U.S. Court of Appeals for the Sixth Circuit
U.S. Court of Appeals for the Seventh Circuit
U.S. Court of Appeals for the Ninth Circuit
U.S. Court of Appeals for the Eleventh Circuit
U.S. Court of Appeals for the Federal Circuit
U.S. District Court for the District of Columbia
U.S. District Court for the Eastern District of Michigan
U.S. District Court for the Eastern District of Virginia
U.S. District Court for the District of Colorado
U.S. District Court for the Western District of Texas