Overview
Robert Darwell is the Head of Global Media and a senior partner in the Entertainment, Technology and Advertising Practice Group in the firm's Century City office.
Areas of Practice
2022 proved to be another banner year for Darwell and his team. After previously representing Hemisphere Media Group in connection with its acquisition of Lionsgate's 75% interest in the Spanish language SVOD platform Pantaya and distribution company Pantelion, Darwell worked on its subsequent sale to client TelevisaUnivision. He represented Amazon in connection with its acquisition of MGM, Amazon's second largest acquisition in history. The team worked tirelessly to analyze and diligence the treasured MGM library and studio assets. The transaction closed in March of 2022 and Darwell and his colleagues having been working with their in house counterparts on the integration of the revered library into Amazon Studios. Darwell also represented TelevisaUnivision in connection with its 2022 AVOD and SVOD platform launch of Vix and Vix+. On top of that, Darwell also guided Amazon Studios, Wondery, Nickelodeon, Disney, Peacock and Meta in connection with numerous high-profile movie, television, podcast, metaverse and AI projects.
Over the course of Darwell's legal career, he's worked on the development, finance, production and distribution of hundreds of motion pictures and television productions (including personal favorites such as "Traffic", "Brokeback Mountain", and "Eternal Sunshine of the Spotless Mind"). In addition, he regularly handles major newsworthy deals such as Disney's termination of Bob and Harvey Weinstein (which garnered him the prestigious CLAY Award as California Entertainment Lawyer of the Year for Entertainment) and Disney's subsequent sale of Miramax. Darwell also acted as lead entertainment counsel to Comcast in connection with its acquisition of NBC Universal.
Darwell brought his team to Sheppard Mullin in 2003 and served as Chair of the Entertainment, Technology and Advertising practice for more than a decade as it achieved accolades such as Top Tier ranked by Chambers and US Legal 500, as well as Entertainment Practice Group of the Year by Law 360.
Through the years, Darwell launched several specialty practices in the areas of advertising, fashion, and art law and has handled transactions that reflect the intersection of those verticals as well as those in sports, music, gaming, merchandising and mobile/digital areas. He represents clients in all segments of these businesses around the world.
Darwell studied law at Georgetown in Washington, DC and focused his studies on international trade. While there, he worked for the Attaché de Presse at the French Embassy and for DC powerhouse law firm Wilmer Cutler (where he had the opportunity to assist Lloyd Cutler, who served as counsel to President Carter).
At Georgetown, Darwell took the only entertainment course offered at that time and, following the tragic deaths of Vic Morrow and two child actors on the set of "The Twilight Zone" movie, wrote his seminar paper on the employment of minors in the entertainment industry. Its publication coincided with the birth of the first of his three children. Upon graduation, Darwell moved to Los Angeles and combined his passion for entertainment and media with his interest in international business and finance.
Darwell travels and works regularly from locations around the world. Always reachable, clients praise his availability at all hours and dedication to service and excellence. Darwell is invited regularly to speak at international film festivals, including at the Toronto, Zurich, Havana, Beijing, Shanghai and Rome International Film Festivals, among others.
When not negotiating and drafting, Darwell may be found in the DJ booth (on Sunset Boulevard, in Mexico City, Paris, or Zurich) or taking photos for his popular Instagram feed @TheDailyServer. Recently, Darwell completed directing his first documentary film "The 90s Club", which strikes a hard blow against ageism. In the wisdom of the ages film, Darwell interviewed a dozen diverse individuals between the ages of 90-99, who speak unflinchingly about love, life, and loss. The film, now available on Amazon Prime, screened in dozens of festivals and garnered numerous awards. His second film, "Black Uniform", is currently making the rounds.
Experience
Experience
Representative Experience
Represented Amazon Studios in connection with its recent acquisition of MGM.
Counsel to Hemisphere Media Group in connection with its acquisition of Lionsgate's interest in Spanish language SVOD platform Pantaya and distribution company Pantelion.
Lead entertainment counsel to Comcast in connection with its multi-billion dollar acquisition of NBC Universal.
Represented Disney on the sale of Miramax.
Represented Los Angeles Clippers in connection with multi-year telecast rights agreement.
Represent television powerhouse Banijay Entertainment in expanding its reality television empire by acquiring Stephen David Entertainment and Bunim/Murray Productions.
Counsel to City National Bank in connection with a series of off balance sheet financing transactions for video game titles.
Represented IAC in connection with its deal with Ben Silverman to form Electus.
Representation of Focus Features with respect to its co-development/co-financing venture with Random House to form Random House Films.
Lead outside counsel representing Walt Disney Company in connection with the separation of Bob and Harvey Weinstein from Miramax.
Legal counsel to producer in the production, distribution, financing and/or acquisition of 100s of high profile motion pictures, including "Judy", "A Hero", "The Beguiled", "The Revenant", "Selma", "American Hustle", "Her", "Zero Dark Thirty", "Best Exotic Marigold Hotel", "Eternal Sunshine of the Spotless Mind", "Traffic", and "Brokeback Mountain".
Entertainment counsel to USA Networks in connection with its sale of its entertainment assets to Vivendi Universal.
Represented ABS as promoter of Manny Pacquiao boxing event in Manila, Philippines.
Represented South Korean developer in connection with MGM theme park.
Represented France Animation/Moonscoop in its acquisition of a majority interest in animation company Mike Young Productions.
Counsel to private equity investor involved in Legendary slate financing arrangement at Warner.
Structure and negotiate key Telemundo strategic alliances with Globo, Argos, and TV Azteca.
Entertainment Counsel to USA Networks in connection with its acquisition of Polygram domestic library and merger with October Films to form USA Films.
Honors
Honors
Top 10 Influential Transactional Attorney in California's Media & Entertainment, Business Today, 2023
USA Thought Leader, Who's Who Legal, 2023-2024
Power Lawyer, The Hollywood Reporter, 17 out of 17 years (2006-2023)
Top Entertainment Attorney, Variety's Legal Impact Report, 2022-2023
Who's Who Legal: Telecoms, Media & Entertainment
Who's Who Legal: Sports & Gaming 2022-2023
Dealmakers Impact Report, Variety
Marketing and Advertising, Legal 500
Media and Entertainment, Legal 500
Leading Lawyer in Media & Entertainment (California), Chambers USA
Daily Journal: Top Entertainment Lawyers
Top Thirty Media Practitioners in the U.S., Expert Guides
CLAY Award, Attorney of the Year, Entertainment, California Lawyer
California's Top Entertainment Lawyer, Daily Journal
AlwaysOn Power Player in Digital Media
Top Rated Lawyer in Technology, American Lawyer Media and Martindale-Hubbell
20 Most Important People to Meet at AFM, The Hollywood Reporter
Which Lawyer?, Practical Law Company, Media
One of Top 100 Lawyers in California, Daily Journal
Best Lawyer in America, Advertising and Entertainment categories, Best Lawyers
One of 40 Who's Who in Law?, LA Business Journal
Southern California Super Lawyer
Best of the Bar, Media and Entertainment, Los Angeles Business Journal
Lawdragon 500 Leading Lawyers In America, Lawdragon Magazine
500 New Worlds, New Stars, Lawdragon
3000 Leading Lawyers in America, Lawdragon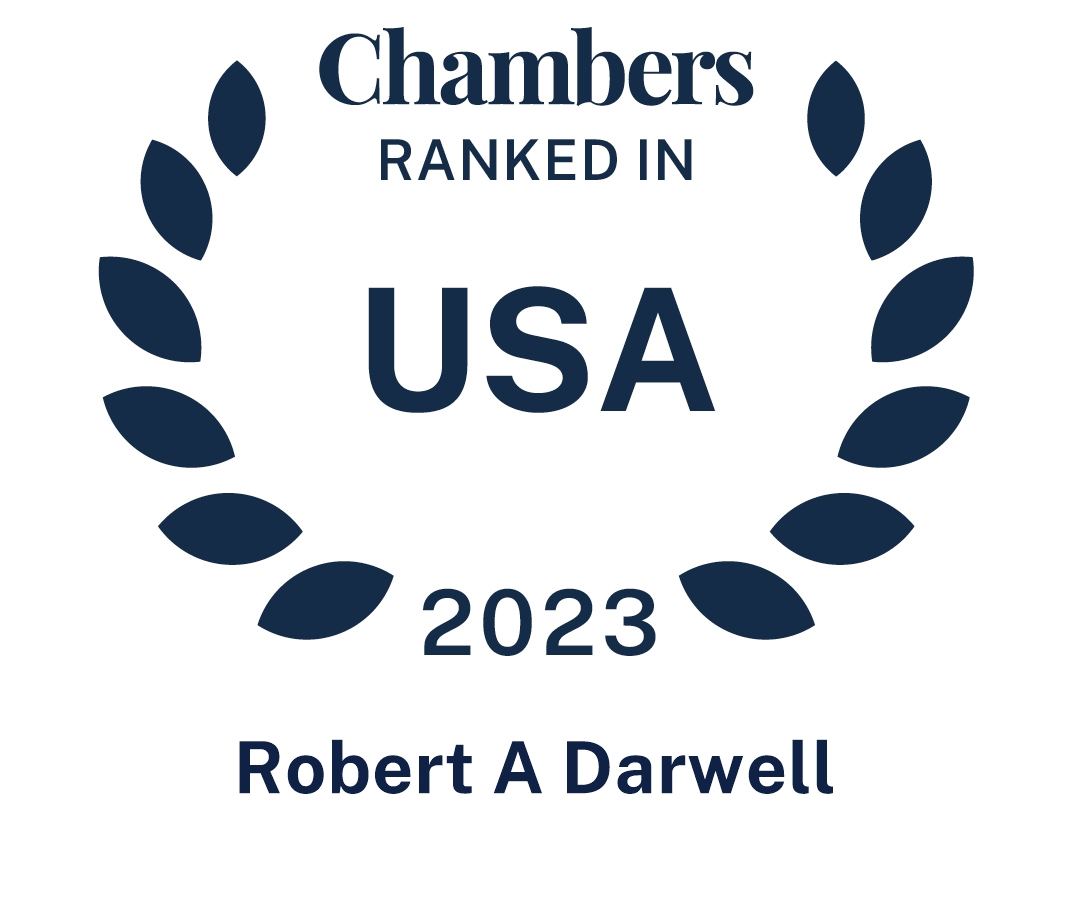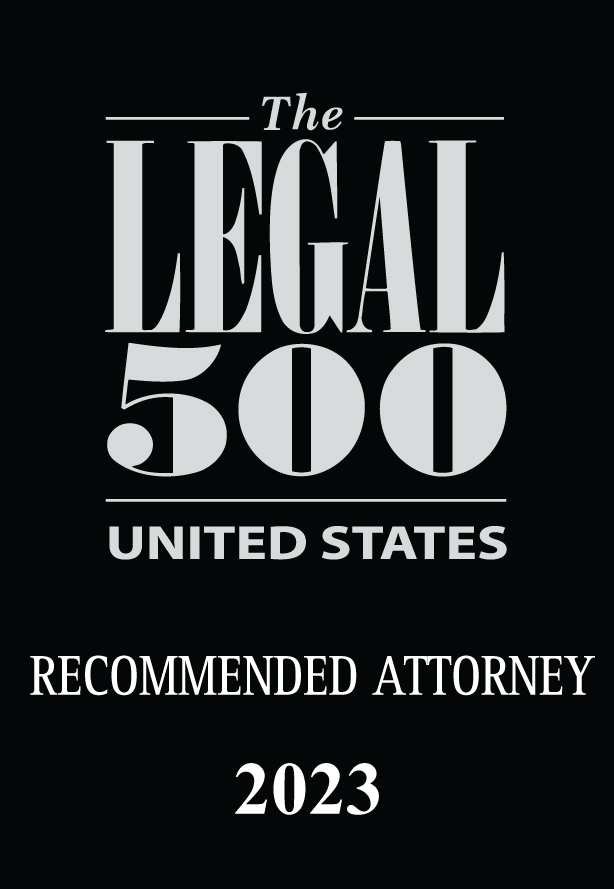 Insights
Media Mentions
The Hollywood Reporter

,

11.10.2023

Cleveland.com

,

08.14.2023

Beverly Hills Courier

,

05.18.2023

Los Angeles Business Journal

,

04.03.2023

The Art Newspaper

,

10.11.2022

Above The Law

,

05.02.2017

Say Cheese! Big-Law Partner's Instagram Feed Captures Life in the Tasty Lane

American Lawyer

,

05.01.2017

The Hollywood Reporter

,

04.26.2017
Speaking Engagements
Film Finance Forum East - Making the Sale: Securing Domestic and Intl. Distribution
Beijing International Film Festival - Sino-European Co-Productions
Cannes Film Festival - Slate Film Financing
Havana Film Festival - Co-Production and Distribution Arrangements
Miami International Film Festival - Bank, Bonding and Insurance Panel
Milan Fashion Week - Celebrity Endorsement Deals
Rio Film Festival - North American Production Incentives
Shanghai International Film Festival - Doing Deals with A List Talent
UCLA Entertainment Law Symposium - Celebrity Endorsements and Licenses
Ventana Sur (Buenos Aires) - Remake Deals
Zurich Film Festival - Making Movies and Generating Revenue in Today's Environment
Events
Celebrity Services For Equity

,

San Diego, CA and Virtual

,

11.17.2021
Memberships
Memberships
Harvard Law School FiLM Society Board of Advisors
Advisory Board, Media Law International
Nashville Fashion Forward Advisory Counsel
Law360's Media and Entertainment Editorial Advisory Board
Former Co-Chair, Beverly Hills Bar Association Entertainment Law Section
Past President, Premier Patrons of the American Cinematheque
Emeritis, Planning Committee for the UCLA Entertainment Law Symposium
Education
J.D., Georgetown University Law Center, 1988, magna cum laude
B.A., Arizona State University, 1985, summa cum laude
French Language Program, Sorbonne (University of Paris), 1985
Admissions
California
U.S. District Court of the Central District of California