Overview
Ryan Roberts is a partner in the Governmental Practice in the firm's Washington, D.C. office. He is also a member of the firm's Aerospace and Defense and Retail Industry Teams.
Areas of Expertise
Ryan regularly represents government contractors ranging from small businesses to the largest defense contractors in matters that include:
Civil False Claims Act litigation defense
Internal investigations
Civil and criminal subpoena responses to both federal and state enforcement agencies
Mandatory disclosures to the Department of Defense and General Services Administration (GSA) Offices of Inspector General
Audits, including GSA pre- and post-award audits and defense contract audit agency audits
Compliance programs, including drafting policies and implementing comprehensive compliance programs
Contract Disputes Act (CDA) claims and appeals before the Boards of Contract Appeals and the Court of Federal Claims
Bid protests before the Government Accountability Office
Subcontracts, teaming agreements, joint ventures and related disputes
Small business issues under the Small Business Administration regulations
Labor qualifications under service contracts
Bribery, gratuities and kickbacks
Trade Agreements Act compliance
Personal and organizational conflicts of interest
Revolving door and other post-government employment restrictions
Procurement Integrity Act compliance
As part of his internal investigation practice, Ryan serves as a member of the team appointed in 2013 by the U.S. District Court for the Eastern District of Louisiana as the federal monitor over the New Orleans Police Department responsible for reviewing, assessing and reporting publicly on the department's compliance with a far-reaching Consent Decree.
Ryan is an active member of the Public Law Section of the American Bar Association and previously served as the Editor of the BCA Case Digests for the Board of Contract Appeals Bar Journal. He graduated from The George Washington University Law School, where he was the Roger Boyd Scholar and Editor-in-Chief of the Public Contract Law Journal.
Experience
Experience
Government Contracts Counseling:
Ryan has counseled numerous clients, ranging from small businesses to Fortune 500 companies, regarding compliance with the statutes and regulations applicable to government contractors. Representative counseling matters include:
Developed and implemented government contracts compliance programs for a commercial electronics manufacturer, an information technology services provider and a software manufacturer
Drafted government contracts policies and procedures for a global payments and technology company, a cloud computing company and a customer relationship software tracking manufacturer
Conducted government contracts compliance reviews for a rocket and missile propulsion manufacturer, several furniture manufacturers and a document technology solutions manufacturer
Drafted government contracts codes of business ethics and conduct, as well as public procurement addenda, for both large and small businesses
Advised large technology manufacturer through updating pricing practices disclosure under its GSA Schedule contract, including revising and negotiating an updated Commercial Sales Practices Format disclosure
Developed materials and conducted in-house training on a broad range of government contracts topics, including the Mandatory Disclosure Rule, bid protests, the claims and appeals process, the Trade Agreements Act and the gifts and gratuities rules
Provided day-to-day counseling guidance to a broad range of clients
Investigations Experience:
Ryan has conducted numerous complex investigations, including investigations of allegations contained within and coordinated responses to Civil Investigative Demands, subpoenas from federal and state enforcement agencies and internal hotline complaints. Additionally, he has assisted with both mandatory and voluntary disclosures at the federal and state levels. Representative examples include:
Investigated allegations and coordinated responses under Civil Investigative Demands relating to contracts with the Departments of Interior and Health and Human Services
Investigated hotline complaint of labor mischarging under state contracts in Arizona and California
Investigated hotline complaint of nationwide product mischarging by independent dealers
Investigated and coordinated subpoena response to allegations of labor mischarging under a state contract in the U.S. Virgin Islands
Investigated hotline complaint of alleged kickbacks being provided by a subcontractor
Investigated hotline complaint of improper reporting of allowable costs
Investigated compliance with GSA contract requirements for labor categories
Investigated hotline complaints of improper testing of government-owned equipment
Investigated allegations of violations of the Procurement Integrity Act
Litigation Experience:
Ryan has represented government contractors in complex, high-stakes litigation matters before the U.S. District Courts for the District of Columbia and the Eastern District of Virginia, the Armed Services Board of Contract Appeals, the Civilian Board of Contract Appeals, the Court of Federal Claims and the Government Accountability Office. Representative litigation matters include:
Defended a global defense contractor against a qui tam lawsuit under the False Claims Act
Defended a small information technology products reseller against a qui tam lawsuit under the False Claims Act
Negotiated settlements of claims against the Department of Defense, the Department of Interior, the Department of Health and Human Services, the U.S. Postal Service, the Department of Agriculture and the Federal Bureau of Investigation
Protested or defended the award of over two dozen contracts at the Government Accountability Office
Defended the award of a food services contract subject to the Randolph-Sheppard Act
Honors
Honors
Recommended Lawyer: Government Contracts, Legal 500, 2023
Top Read Article Award for "Executive Order 14042: Survival Guide for Federal Contractors (An Analysis of What We Know, What We Think, and What We Don't Know About President Biden's COVID-19 Executive Order for Federal Contractor," 2022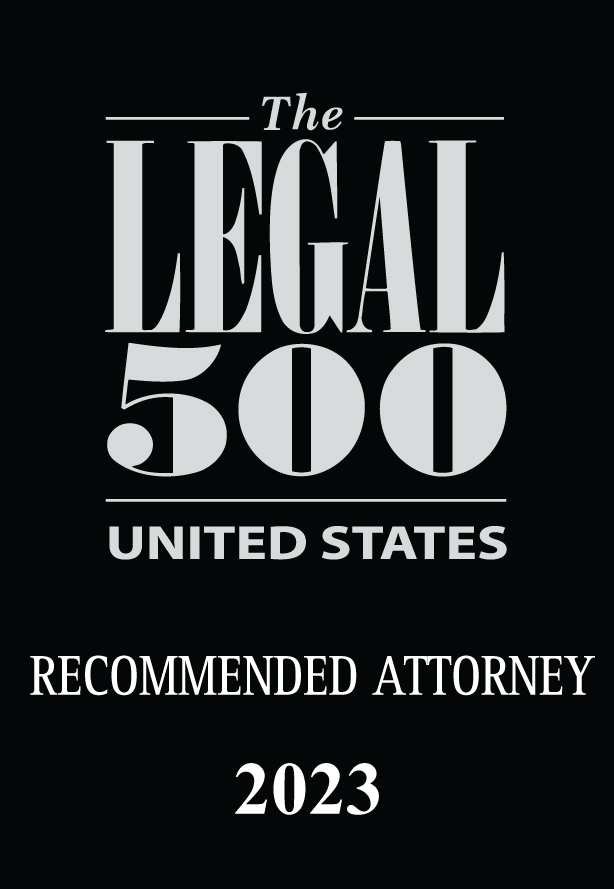 Education
J.D., The George Washington University Law School, 2010, Editor-in-Chief, Public Contract Law Journal, Roger Boyd Scholar
B.A., University at Albany, State University of New York, 2006, summa cum laude
Clerkships
Judicial Intern to the Honorable Gerald E. Rosen of the U.S. District Court for the Eastern District of Michigan
Admissions
Virginia
District of Columbia