Overview
Robb Klein is a partner in the Entertainment, Technology and Advertising Practice Group in the firm's Century City office.
Areas of Practice
Robb specializes in all aspects of entertainment and media law, particularly film and television financing, production and distribution, merchandising and the licensing of rights and digital media.
Robb has worked on the financing, production and distribution of numerous feature films, from small independent movies to studio blockbusters. He has also worked on numerous deals utilizing tax incentives around the world, and specializes in structuring international co-productions. His work for financiers includes acting for banks, institutional investors, entrepreneurs, tax funds and hedge funds, often involving secured lending and complex multi-party financing arrangements.
Robb also represents studios, independent production companies, videogame companies, animation houses and rights owners and advises on chain of title and copyright issues, joint development agreements, co-financing agreements, output agreements, first-look agreements, re-make deals, rights acquisition agreements and options, negative pick-up agreements and related financing documents, format rights and television licensing agreements, sales agency and distribution agreements. He has also acted as production counsel on many films and television series.
With regard to digital business, Robb advises companies on their online commercial arrangements, from terms and conditions to commercial supply and advertising agreements, and on digital content production and licensing. He has represented both content owners and creators and digital platforms. He also advises computer games developers in their dealings with publishers and on other types of software licensing.
Robb has worked on the commercial side of many significant corporate deals in the media sector including IPOs and acquisitions of companies in the film, television, music, computer games, mobile and video on demand sectors.
Prior to joining the firm, Mr. Klein was a partner of a leading European law firm, based in their London office; and is a qualified solicitor, licensed to practice in England and Wales.
Experience
Experience
Representative Experience
Represented Komixx Entertainment in connection with its deal with Netflix to produce the smash hit "The Kissing Booth," one of Netflix's most watched original productions ever, starring Joey King, the deal to produce a motion picture sequel and a spinoff podcast deal with Spotify.
Represented Media Net Partners, in connection with its investments in US-based film and television production and licensing company, Accelerated Global Content, and a Spain-based television production company.
Represented Televisa, Mexico's largest broadcaster, in connection with its first English language television series "CDMX" (Mexico City).
Represented Timeless Films in connection with the sale of an animated feature film to Netflix.
Represented video game creator Supermassive Games in connection with the development and distribution of various games including revolutionary and BAFTA award winning interactive game "Until Dawn", "Man of Medan", "House of Ashes" and a new game to be released on Stadia, Google's cloud-based gaming platform.
Represented Starlings Entertainment in connection with various investments, including in the highly acclaimed Elton John biopic "Rocketman".
Represented a Spanish animation company on its development, financing and distribution deals in connection with a theatrical motion picture.
Represented Mogambo Productions in connection with its investment in the Sam Mendes-directed World War 1 drama "1917".
Represented Free State Pictures in connection with their investments in several pictures, including "A Walk Among the Tombstones" starring Liam Neeson, "Black Mass" starring Johnny Depp and the Working Title mountaineering drama "Everest", starring Elizabeth Debicki, Jake Gyllenhaal and Keira Knightley.
Represented Motion Picture Capital in connection with all aspects of the financing, production and distribution of several motion pictures: "Come and Find Me" starring Aaron Paul and Annabelle Wallis, "Crucifixion", a Peter Safran-produced horror picture, "The Boy Downstairs" and "Kodachrome", starring Jason Sudekis and Ed Harris.
Represented The Fyzz Facility in connection with millions of dollars of picture loans including "Mr. Church", starring Eddie Murphy, "Yellow Birds" starring Tye Sheridan, "The Comedian" starring Robert de Niro, "Burn Your Maps" starring Vera Farmiga, "Wind River" starring Elizabeth Olsen, and "Billionaire Boys Club" starring Taron Egerton and Emma Roberts.
Represented Miramax Films and Broad Green Pictures on the financing of "Bad Santa 2" in the sequel to the successful holiday comedy starring Billy Bob Thornton and Kathy Bates.
Represented Exclusive Media on the financing of the motion picture "Rush", a UK-German Co-Production
Represented Kaushi Entertainment on the financing and production of "Machine Gun Preacher," a $30 million independently financed motion picture.
Represented Chinese media companies YouZoo and Bliss Media in connection with the establishment of a $100 million film fund with Creative Artists Agency.
Represented Octopus Investments in connection with an $80 million P&A facility.
Represented MICA Entertainment in connection with the establishment of a $50 million film fund.
Represented Sonar Entertainment in connection with the development, financing and distribution of several television series including "Taboo", "White Rhino", "11th Commandment" and "Biblical".
Represented a well-known computer games developer on its arrangements with publishers in connection with the development of computer games.
Honors
Honors
Legal Impact Report, Variety, 2019, 2021, 2023
Dealmakers Impact Report, Variety, 2017-2018, 2020
Recognized as a leading practitioner, Media Law International (A Guide to Global Leaders in Media Law Practice), and The Legal 500 (Media and Entertainment), 2017-2023
Recognized as an expert in film financing in Chambers Guide to the UK Legal Profession, Legal Experts and the Legal 500.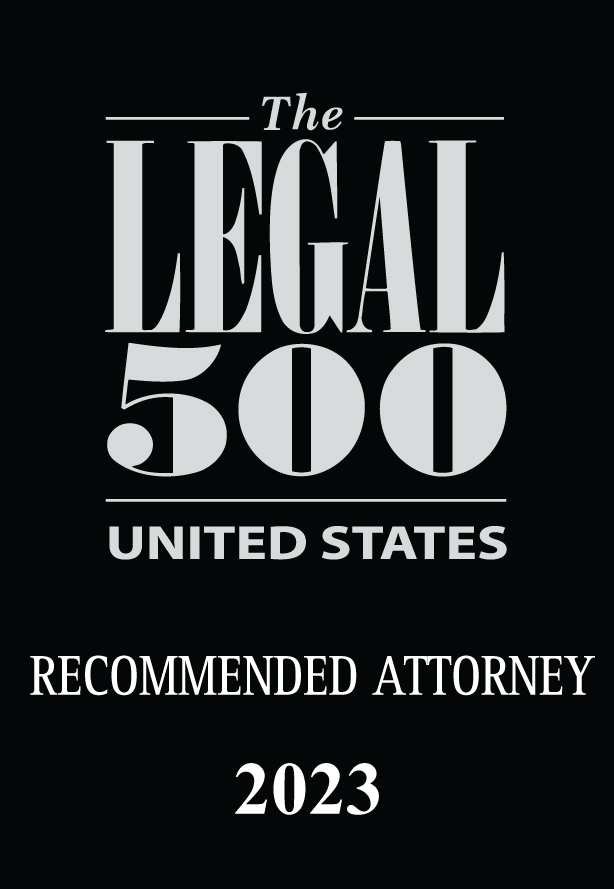 Insights
Articles
"The Future of Broadcasting: Rights and Regulation in the Digital Age," In-house Lawyer, July 2007
"A Guide to Film Financing in Spain," Media Focus, June 2007
"Sale and Leaseback is Dead. Long Live the UK Tax Credit," Encore Magazine, June 2007
"Film Hedge Funds: A New Money Tree?" Media Annual 2007, January 2007
"Coming Up For Air – The New UK Film Incentives," Media Annual 2006, January 2006
Media Mentions
Los Angeles Daily Journal

,

04.07.2008
Speaking Engagements
Presentation at The Beijing Film Academy (Beijing, China)
Film Finance Forum (Shanghai International Film Festival and Los Angeles)
Digital Distribution: Revolutionary Destructive or Both? (Beverly Hills Bar Association)
BNA/Atlas International Film & TV Finance Summit (New York)
BNA/Atlas International Film & TV Finance Summit (Los Angeles)
Annual Global Media Updates (Los Angeles)
In-house seminars (London) – "The Distribution and Delivery of Digital Entertainment"
In-house Seminar (Madrid) – "European Film Financing Incentives"
In-house Seminar (London) – "Where Next for Mobile Content?"
In-house Seminar (London) – "ICT: Emerging Technologies"
Events
Presented by Winston Baker

,

Crowne Plaza Shanghai

,

06.13.2016

The Luxe Hotel, Los Angeles, CA

,

03.22.2012

Presented by BNA/Atlas

,

Los Angeles

,

03.03.2011

Presented by BNA/Atlas

,

New York City

,

09.27.2010
Education
LL.B (Hons), Manchester University
Chester College of Law (Law Society Final Examinations), with honors
Admissions
England and Wales
California