Overview
Stephen LaSala is a partner in the firm's Corporate Practice Group and is the Chair of the firm's Compensation Committee. He is also the former Managing Partner of the San Diego (Del Mar) office and the former Practice Group Leader of the Corporate Practice Group.
Areas of Practice
Stephen specializes in mergers and acquisitions and corporate law. He counsels buyers and sellers in M&A transactions on a daily basis. His practice also includes venture capital and private equity financings, joint ventures, corporate governance, equity and executive compensation and matters relating to the formation and structure of business entities.
Stephen represents both small and large companies ranging from startups to well established public companies in a variety of industries, including life sciences, healthcare, software, energy, clean technology, consumer goods, construction, aerospace and defense, media and e-commerce. He also represents institutional and individual investors in connection with public and private company investments.
Experience
Experience
Professional Experience
Public and private mergers, acquisitions and divestitures representing buyers, sellers, investment advisors and special committees
Numerous private equity financings representing operating companies and institutional investors
Advice to senior executives of public and private companies regarding employment compensation matters
Advice and negotiation of joint venture(s), strategic alliances licensing and other commercial business transactions
Representative Transactions
Represented KPI Logistics, a multimodal third party logistics (3PL) provider in its sale to TA Services, Inc., a subsidiary of PS Logistics

Represented TrackerRMS, a provider of a cloud-based recruitment, applicant-tracking and CRM software platform in its equity sale to Greater Sum Ventures

Represented Time Equities, Inc. in its investment in Oleo-X, a producer of renewable fuels
Represented Bellami Hair, a provider of premium hair enhancement solutions, to Beauty Industry Group, a portfolio company of L Catterton
Represented Vortex Industries in its sale to Warren Equity Partners
Represented GlobalOne Pet Products in its sale to Nextmune, a segment of Vimian Group
Represented Allied Universal in its acquisition of the Millard Group, a commercial facility services company
Represented Allied Universal in its acquisition of MSA Security, a provider of threat protection solutions including K9 security services
Represented Allied Universal in its acquisition of SecurAmerica
Represented IPS Group in its equity sale to Windjammer Capital
Represented Cristek Interconnects in its sale to Hermetic Solutions Group, a portfolio company of Windjammer Capital
Represented Allied Universal in its acquisition of Safety Environment Business Solutions, Inc.
Represented a leading global apparel company in connection with a restructuring of its foreign and domestic entities
Represented Allied Universal in its acquisition of Service Works, Inc.
Represented a leading online media and entertainment company in its sale to a strategic buyer
Represented AMN Healthcare (NYSE: AMN) in its acquisition of Stratus Video for $475 million
Represented a manufacturer of health and safety products in a strategic acquisition
Represented Rare Beauty, a cosmetics company, in its collaboration with Selena Gomez
Represented Allied Universal in its acquisition of APG Security
Represented the founder of Del Mar Recovery Solutions in connection with its merger with ALS Resolvion
Represented Allied Universal in its acquisition of Advent Systems
Represented Supplier Management Solutions in its sale to Trigo Group
Represented Allied Universal in its acquisition of Shetler Security
Represented Petrol Advertising in its sale to Toadman Interactive AB
Represented TDO Software in its sale to Sonendo
Represented Allied Universal in its acquisition of Securadyne Systems
Represented AmCheck in its sale to iSolved HCM
Represented Graphpad Software in its sale to Insight Venture Partners
Represented Hygiena, LLC, in its acquisition of certain assets from Charles River Laboratories, Inc.
Represented Wencor Group in its acquisition of Fortner Engineering & Manufacturing, Inc.
Represented Calpipe Industries in its sale to Atkore International Group
Represented Adidas in sale of TaylorMade to KPS Capital Partners for $425 million
Represented AMN Healthcare (NYSE: AHS) in its acquisition of MedPartners for $195 million (up to $215 million including contingent consideration)
Represented Cabinets 2000, Inc., in its sale to ACProducts, Inc., a portfolio company of American Industrial Products
Represented Allied Universal in its acquisition of Covenant Security
Represented Lance Camper in its sale to REV Group (NYSE: REVG)
Represented The Alaska Permanent Fund Corporation as the lead investor in the $200 million equity financing of Generate Capital
Represented StudyKIK in its sale of equity to Kinderhook Industries, LLC
Represented strategic healthcare investor in $100 million venture round
Represented healthcare e-commerce company in its sale to a private equity group
Represented Allied Universal in its acquisition of the security services division of Yale Enforcement Services, Inc.
Represented Karoun Dairies, Inc., and Central Valley Cheese, Inc., in their sale to Parmalat S.p.A
Represented Allied Universal in its acquisition of FJC Security
Represented Millennium Health in its sale of RxAnte to UPMC Enterprises
Represented AMN Healthcare (NYSE: AHS) in its acquisition of Peak Health Solutions
Represented Radiographic Equipment Services in its sale to Universal Hospital Services (NYSE: UHS)
Represented Del Mar Recovery Solutions in its sale of equity to TZP Growth Partners
Represented Vericare Management, Inc., in its sale to an affiliate of Medoptions
Represented PacificGMP in its sale to Abzena (LON: ABZA)
Represented members of the executive team of Creative Circle, LLC, in connection with the sale of Creative Circle to On Assignment, Inc. (NYSE: ASGN)
Represented AMN Healthcare Services, Inc., (NYSE: AHS) in its acquisition of The First String Healthcare, Inc.
Represented DJO Global, Inc., in its acquisition of certain assets from Zimmer Holdings, Inc., and Biomet
Represented Solis Capital Partners in its investment in ICOM North America
Represented Universal Services of America in its sale of an equity interest to Warburg Pincus
Represented Universal Protection Service in its acquisition of Guardsmark, LLC
Represented PayForward, LLC, in its seed financing round
Represented OwnerGUARD Corporation in its sale to an affiliate of AmTrust Financial Services, Inc.
Represented Steve Furgal International Tennis Tour, Inc., in its sale to PrimeSport, Inc.

Represented a leading solar energy developer in its purchase of multiple solar energy projects in the eastern U.S.

Represented GNW-Evergreen Insurance Services, LLC, in its sale of assets to Hub International Insurance Services, Inc.

Represented Millennium Laboratories in its acquisition of RxAnte, Inc.

Represented Universal Protection Service, a division of Universal Services of America, in its acquisition of assets from IPC International

Represented Universal Protection Service, a division of Universal Services of America, in its acquisition of assets from Thrive Intelligence

Represented Universal Protection Service, a division of Universal Services of America, in its acquisition of assets from The Budd Group

Represented Universal Services of America in its sale of an equity interest to Partners Group

Represented an automobile title lending company in its sale to private equity buyers

Represented Universal Protection Service, a division of Universal Services of America, in its acquisition of the security officer services division of T&M Protection Resources, LLC

Represented the individual shareholders of Smith-Cooper International LLC in its sale to Blue Point Capital
Represented Creative Circle in its sale to an affiliate of Morgan Stanley Global Private Equity
Represented InfraConsult LLC in its sale to HDR Engineering, Inc.
Represented Universal Protection Service, a division of Universal Services of America, in its acquisition of assets of A&R Security Services, Inc.
Represented Enaqua in its sale to Grundfos
Represented Universal Protection Service, a division of Universal Services of America, in its acquisition of assets of Heritage Security Services
Represented Bison Capital Equity Partners in its investment in Sentinel Offender Services, LLC
Represented Rebel Distributors Corp. in its sale to PSS World Medical, Inc.
Represented the majority shareholder of Evolution Fresh, Inc., in its sale to Starbucks Corp.
Represented Snak-King Corp. in its purchase of substantially all of the assets of C.J. Vitner Co., a Chicago-based snack company
Represented Universal Protection Service, a division of Universal Services America, in its acquisition of Security Forces, Inc.
Represented an online printing service company in the sale of its equity to a strategic buyer
Represented Lenco Mobile, Inc., in its acquisition of iLoop Mobile, Inc.
Represented an internet-based healthcare service company in the sale of its stock to a strategic buyer
Represented Universal Building Maintenance, a division of Universal Services America, in its acquisition of substantially all of the assets of Service Link Commercial
Represented Vericare Management, Inc., in its acquisition of Symed, LLC, and related entities
Represented Kelcourt Plastics in its sale to PPC Industries
Represented Consolidated Precision Products Corp. in its acquisition of Magparts
Represented PlantSense, Inc., in a venture debt transaction with Western Technology Investment
Represented Evolution Fresh in the sale of its preferred stock to Fireman Capital Partners
Represented Advanced Sleep Medicine Services, Inc., in its sale to a subsidiary of High Road Capital Partners
Represented Universal Protection Service, a division of Universal Services of America, in its acquisition of Shield Security, Inc., and Bower Security, Inc.
Represented PlantSense, Inc., in a Series A-1 venture round led by Gabriel Venture Partners
Represented Universal Protection Service, a division of Universal Services of America, in its acquisition of D.N. Security Services, Inc.
Represented Venbrook Group, LLC, in the sale of a minority interest to an affiliate of Creo Capital Partners
Represented Vericare Management, Inc., in its collaboration with Rossi Psychological Group
Represented Lenovo Group Limited in its acquisition of Switchbox Labs
Represented Etilize, Inc., a provider of high-quality e-commerce-ready data, in its sale of a majority interest to Encodex International GmbH, a wholly owned subsidiary of GfK AG
Represented Pacific Corporate Group in its acquisition of membership interests in CMS Investment Holdings, LLC
Represented PlantSense, Inc., in a Series A venture round led by Gabriel Venture Partners
Represented Creative Circle in its sale of membership interests to an affiliate of Riordan, Lewis & Haden
Represented Alcatel Lucent (NYSE: ALU) and its subsidiary, Genesys Telecommunications Laboratories, in the acquisition by Genesys of the equity interests of Informiam, LLC
Represented Transpac Imports in its sale to an affiliate of Linsalata Capital Partners
Represented ImpediMed Limited, a company listed on the Australian Stock Exchange, in its acquisition of Xitron Technologies, Inc.
Represented California Wholesale Material Supply, Inc., (CalPly) in its sale to L&W Supply, the distribution subsidiary of USG Corporation
Represented Longs Drug Stores (NYSE: LDG) in the sale of stores located in California and Colorado to Walgreen Co.
Represented Ultra Pro LP in the sale of its assets to an affiliate of Marlin Equity Partners, LLC
Represented Vantage Media in its equity recapitalization with Montgomery & Co., Scale Venture Partners, Tudor Ventures and Integral Capital Partners
Represented Smith-Cooper International, Inc., in its equity recapitalization with ZS Fund L.P.
Represented Overland Storage, Inc., (NasdaqGS: OVRL) in its acquisition of Zetta Systems, Inc.
Represented Vericare Management, Inc., in its Series B Preferred Stock venture financing
Represented Digital Orchid, Inc., in its acquisition of Blue Tech, S.L.
Represented Music Reports, Inc., in its sale to ABRY Group
Represented Adir International, LLC, (dba La Curacao) in the sale of a minority interest to an affiliate of Citigroup Venture Capital
Represented Professional Appearances, Inc., dba AllHeart, in its sale to Friend Skoler & Co., Inc
Represented Omni Life Science, Inc., in its acquisition of Apex Surgical, LLC
Represented MicroIslet, Inc., (Amex: MII) in connection with multiple private investment in public equity (PIPE) transactions
Represented SpaceDev, Inc., in a PIPE transaction with Laurus Master Fund, Ltd.
Represented Evergreen Energy Inc. (f/k/a KFx Inc.) (NYSE: EEE) in a $48 PIPE transaction
Represented Axesstel, Inc., (Amex: AFT) in a secondary public offering
Represented Sport Brands in its acquisition of Cloudveil Mountain Works, LLC
Represented Verari Systems, Inc., in its Series B Preferred Stock venture financing
Represented Verari Systems, Inc., in its acquisition of MPI Software Technology, Inc.
Represented Loudeye Corp. in its acquisition of Overpeer, Inc.
Represented Ledcor SD Holdings in its acquisition of R.G. Petty Construction
Represented Miramedica, Inc., in its sale to Eastman Kodak Company
Represented numerous life science, technology and e-commerce companies and venture capitalists in preferred stock financings
Honors
Honors
Best Lawyers in America, Mergers and Acquisitions Law, 2024
Recognized Lawyer - M&A/Corporate and Commercial, Legal 500 US, 2023
Lawyer of the Year: Corporate Law, Best Lawyers, 2021, 2022
Best Lawyers in America, Corporate Law, 2018-2022, 2024
M&A Advisors of the Year, Our City San Diego, 2016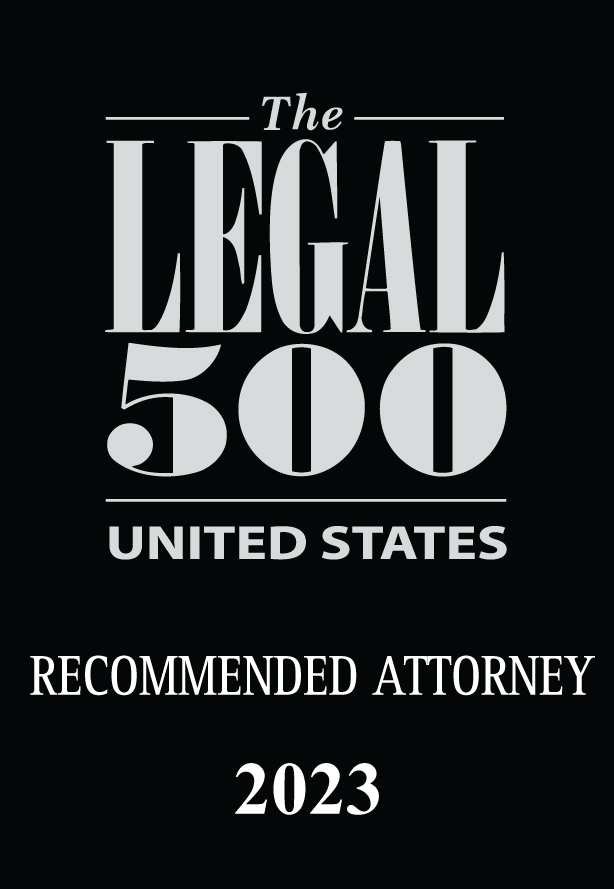 Insights
Articles
Advising Clients in Mergers & Acquisitions: Risk Management Techniques for Today's M&A Transactions, Aspatore Books from West (Thomson Reuters), 2011
Corporate & Securities Law Blog Posts
Labor & Employment Law Blog Posts
Media Mentions
Opus Equity Partners Calls on Sheppard Mullin for Counsel in Deals

Daily Journal

,

05.09.2017

Opus Equity Partners Calls on Sheppard Mullin for Counsel

Daily Transcript

,

05.09.2017

M&A Advisors of the Year

Our City San Diego

,

12.2016
Speaking Engagements
Moderator, "Trends in Private Equity and Capital Markets," February 13, 2020, ACG San Diego Capital Connection 2020
Speaker and Panelist, "The Process of Selling Your Business, Which Exit Ramp is Best for You," June 12, 2019, Pacific Premier Bank Client Event
Panelist, "Creating Better Outcomes for Business Leaders with Business and Wealth Management," September 27, 2017, Connect
Panelist, "Exit Options for Companies and Owners," September 19, 2017, Association for Corporate Growth – San Diego: What's Your Exit Strategy
Panelist, "Surviving a Merger or Acquisition- Strategies for All Sides," September 13, 2017, The San Diego CFO Leadership Council
Speaker and Panelist, "When Good Deals Go Bad - How to Avoid Becoming an M&A Casualty," December 11, 2012
Speaker, "Planning and Executing a Successful Sale of Your Company, Helping Clients Get the Right Deal," February 16, 2012, Vistage All-City Conference
Events
Third Thursday Emerging Company Webinars

,

WebEx

,

11.18.2010
Memberships
Memberships
Board of Directors, San Diego Chapter of the Association for Corporate Growth
Board of Directors, San Diego County Bar Foundation
Mergers & Acquisitions Subcommittee, Business Law Section, American Bar Association
Member, State Bar of California
Member, San Diego County Bar Association
Education
J.D., Fordham University, 1997
B.A., Boston College, 1994