Overview
David Garcia is of counsel in the firm's Century City office. He is an antitrust litigator and counselor with a broad background in complex litigation and merger investigations for major U.S. companies, which includes extensive class action and multidistrict litigation experience. His practice focuses principally on litigation and counseling with particular emphasis on healthcare related transactions of all sorts, the entertainment industry and the intersection between antitrust and intellectual property.

Areas of Practice
David counsels and litigates extensively in the healthcare space on joint ventures, vertical and horizontal mergers and competitor collaborations and affiliations of all sorts for a broad range of hospitals, doctor groups, health insurance carriers and private equity investors throughout the U.S. including second requests and divestiture negotiations with both the FTC and DoJ. David's antitrust litigation experience includes price fixing cartel defense, patent related monopolization claims and representation of clients in connection with civil and criminal investigations by the Federal Trade Commission and the antitrust division of the U.S. Department of Justice. His broad ranging antitrust litigation background also includes major matters involving standard setting, state action immunity, and contested mergers. He also counsels and litigates in a variety of distribution situations, including dealer termination, vertical pricing restrictions, franchise termination disputes, non-competition agreements and counseling and litigation involving multilevel marketing organizations.
Clients for whom he has worked include: Sisters of Charity Leavenworth Health Systems, Arcadian Medicare Advantage Insurance, Blue Shield California, Legacy Healthcare, a broad variety of physician groups and for profit and non profit hospital systems throughout the U.S., The Secure Content Storage Association LLC, The Digital Cinema Initiative, LLC, Kaiser, Lending Tree, Samsung, Epson America, China Mobile, Sprint, Carrier Airconditioning, Herbalife, Amgen, Barnes & Noble, Warner Home Video, Playboy Enterprises, Inc. and Reynolds & Reynolds, Inc.
Experience
Experience
Represented Sisters of Charity of Leavenworth Health System in negotiating potential transaction with Providence Healthcare.
Defended Legacy Health in Oregon against an antitrust lawsuit filed by Trillium Health Plan relating to alleged failure to provide acute care facilities necessary for network adequacy – temporary restraining order and preliminary injunction were denied and the action was discontinued.
Represented Blue Shield of California in its acquisition of Brown and Toland, the largest doctor group in the San Francisco Bay area.
Represented Blue Mountain Capital Management LLC in consideration of purchase and resale of multiple inpatient and outpatient facilities in Kentucky.
Represented Kaiser Foundation Health Plan with respect to a variety of antitrust issues including potential cooperative ventures and affiliation agreements with medical practices.
Advice and counseling on a variety of vertical and horizontal antitrust issues for Sansum Clinic, the largest doctor group on the California central coast.
Represented Humboldt Medical Center in antitrust litigation commenced against Humboldt Doctor Group and primary hospital with which the group was affiliated which was dismissed after the filing of a motion to dismiss.
Represented Molina Healthcare in antitrust litigation by the Department of Justice challenging Aetna's proposed acquisition of Humana after Molina agreed to acquire more than $400 million of Medicare Advantage assets from both Aetna and Humana to fix any potential anticompetitive impact that would have resulted from the transaction.
Represented Sansum Medical Group in FTC investigation of proposed mergers with Santa Barbara Cottage Hospital.
DoJ Antitrust Division's investigation concerning Samsung's assertion of standard essential patents against Apple in response to Apple's claimed infringement of its design and utility patents
Represented Arcadian Insurance in the FTC investigation of its acquisition by Humana, Inc., and negotiation of eventual consent decree
Represented Lending Tree in exclusive dealing litigation involving exclusive internet affiliation agreements
Represented Samsung in horizontal boycott litigation involving Rambus, and price fixing class action litigation
Represented Sansum Clinic, a Santa Barbara, California physician group of 185 independent physicians in a multi-specialty group, in an affiliation agreement with Santa Barbara Cottage Hospital. After a four year investigation by the Federal Trade Commission and the California Attorney General, the parties decided to withdraw their application of the proposed affiliation agreement
Representing Herbalife in a variety of vertical distributorship issues

Represented Amgen in potential antitrust litigation against a competitor arising out of a prior patent infringement settlement

Providing antitrust and general outside advice and counseling to the Digital Cinema Initiative, a joint venture of the seven major movie studios created to establish performance and digital security specifications for the transmission and exhibition of digital cinema, and to explore business models for encouraging digital cinema implementation

Defended Warner Home Video in a nationwide class action and related federal and state cases brought by independent video rental retailers claiming a group boycott and price fixing in connection with contracts entered into between movie studios, including Warner Home Video, and a national home video rental chain

Assisted in defense of California state court antitrust and certain competition claims against Samsung by competitor
Providing antitrust counseling to Carrier Airconditioning in distributorship restriction in the western United States

Represented the Digital Cinema Committee of Motion Picture Association of America in connection with antitrust issues relating to digital cinema transmission, security and exhibition issues

Part of team defending The Gator Corporation in multidistrict nationwide direct and class action attacks on Gator's targeted internet advertising business model under the Copyright Act, the Lanham Act and state unfair competition law

Represented entertainment companies in multidistrict antitrust litigation involving alleged antitrust violations by internet service providers allegedly tying ISP and cable television services

Represented internet companies, including search engine operators and sellers of internet advertising, in multidistrict antitrust litigation arising out of patent claims, and antitrust advice and counseling relating to distribution of advertising through affiliation agreements

Provided continuing antitrust advice to multiple studios concerning vertical competition issues, such as exclusive dealing and differential pricing in various market segments, including E-commerce, theatrical distribution, and consumer product marketing
Honors
Honors
The Los Angeles 500 - The Most Influential People in Los Angeles, Los Angeles Business Journal, 2016, 2017
RAVES (Recognizing AHLA Volunteer Engagement and Success) Recipient, American Health Lawyers Association, 2016
Southern California Super Lawyer, Super Lawyers, 2014-2015, 2017-2020
Legal 500, 2012, 2013, 2015, 2019-2023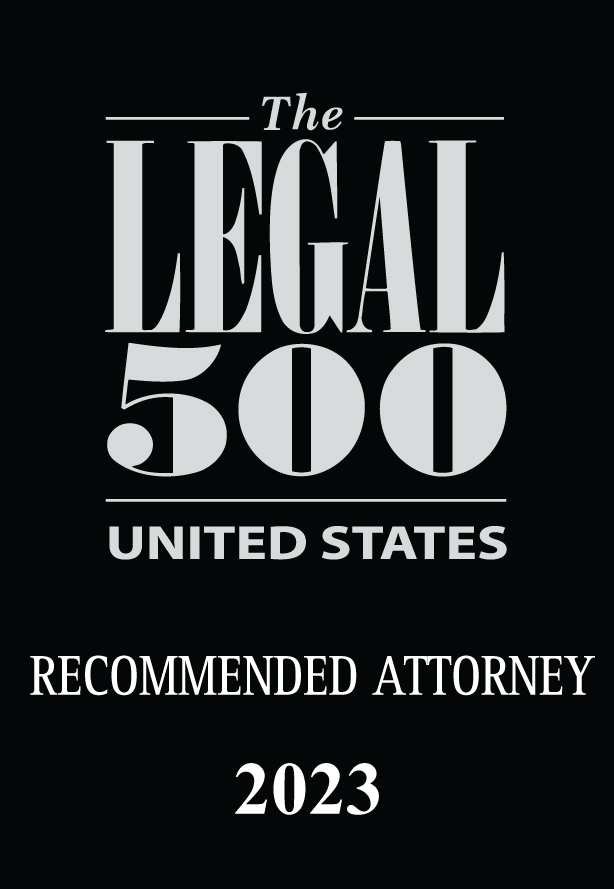 Insights
Articles
Bloomberg BNA

,

12.05.2014

Daily Journal

,

03.31.2006
Antitrust Law Blog Posts
Healthcare Law Blog Posts
Eye On Privacy Blog Posts
Speaking Engagements
Presenter, "Antitrust Overview–Refresher for Hospital, Physician Group, and Payer Counsel Seeking to Engage in Strategic Ventures and Other Activities," AHLA Physicians and Hospitals Law Institute, February 5, 2018
Panelist, "Aetna-Humana: From Antitrust Investigation to Permanent Injunction, What Does it Mean for Future Healthcare M&A?" Bloomberg Intelligence, April 27, 2017
Panelist, "Expert Insights on the Increasing Consolidation of the Medical Sector: Examining the Latest Antitrust Risks for the Healthcare Industry and the Complex Insurance Coverage and Claims Issues Associated with the Integration of Hospitals and Physician Practices," ACI's Medical Liability Claims, Coverage and Risk Management Conference, October 27, 2016
Presenter, Antitrust and Provider Networks AHLA Webinar
Presenter, California Society for Healthcare Attorneys, Antitrust Update
Lecturer, 2015 Healthcare Forecast Conference, U.C. Irvine
Lecturer, LACBA Healthcare/Antitrust Program: Trends in Government Enforcement
Lecturer, ABA Class Action Section, Antitrust Panel
Lecturer, California State Bar, Antitrust Section
Events
Ritz-Carlton Pentagon City

,

05.12.2016

Monterey Plaza Hotel & Spa

,

Spring 2016

Antitrust Issues Facing Healthcare in the Affordable Care Act Environment

,

05.01.2014
Education
J.D., Georgetown University
B.A., Harvard University
Clerkships
Law clerk to the Honorable Constance Baker Motley, U.S. District Judge, Southern District of New York, 1981-82
Admissions
California
New York
Washington, D.C.
Florida
U.S. District Court, Northern and Central Districts of California
U.S. District Court, Southern and Eastern Districts of New York
U.S. District Court, District of Columbia
U.S. Court of Appeals, Second, Sixth, Ninth, and District of Columbia Circuits