Overview
Areas of Practice
For over 25 years, Kandace has served as a trusted advisor to boards, C-suite, and other executives, financial sponsors, founders, and strategic acquirers, to develop customized solutions from a blank slate for commercial, corporate, financing, governance, legal, regulatory, and social matters affecting companies. She is a master corporate strategist who excels at designing executable strategies that lead companies to create cutting edge initiatives and navigate strategic operations where no road map exists.
Kandace leads private and public company mergers and acquisitions and venture capital financings, often in intellectual property (IP) intensive industries, including biomedical, biotech, chemical, diagnostic, healthcare, health tech, pharmaceutical, social media, software, and technology. She regularly negotiates intellectual property (IP) rights under licenses and purchase agreements, and develops defense strategies for companies involving non-practicing entities (NPEs or "Patent Trolls") for a number of her clients.
Corporate boards and management teams seek Kandace's legal and strategic advice to structure, negotiate, and close complex transactions; comply with related Securities and Exchange Commission (SEC) and other federal and state regulations; and expand operations - nationally and globally. Structuring joint ventures between majority- and minority-owned business enterprises (DBEs, MBEs and WBEs) is among her specialties.
Experience
Experience
Lead Independent Counsel to Special Committee of Board of Directors of NYSE-listed company
Serve as lead special counsel to special committee of the board of directors with regard to strategic alternatives, up to and including a potential sale of the company. Advise outside directors with regard to fiduciary duties in connection with unsolicited bids and other corporate governance matters. Advise outside directors in connection with securities law compliance and SEC reporting.
Lead Mergers & Acquisitions Counsel for Oncocyte Corporation
Successfully lead multiple multi-million dollar acquisitions of diagnostic companies by Oncocyte Corporation (NASDAQ: OCX).
Lead Independent Intellectual Property Licensing Counsel to Twitter on its $1.05 Billion Disposition of MoPub
Negotiate and advise Twitter (NYSE: TWTR) in multiple IP, API and content license and asset purchase agreements.
Lead sell-side counsel in add-on acquisition by Trinity Hunt Partners, a private equity firm with over $1.2 Billion of Assets Under Management
Successfully consummated the sale of a California headquartered engineering company to a growth-oriented, middle market private equity firm headquartered in Texas.
Strategic Advisor to Bison Capital Asset Management
Advised partners of a growth-oriented, middle-market, private equity firm with over $1Billion of total invested capital re structuring joint ventures between majority- and minority-owned business enterprises (DBEs, MBEs and WBEs).
Interim Assistant General Counsel for a leading technology company providing connected health and safety solutions
Provide day-to-day support on legal matters for on-going operations, customer relations, licensing, health tech and other commercial contracts. Draft, negotiate and administer agreements, including marketing, vendor, service, manufacturing, non-disclosure and software licenses.
$100 million joint venture for U.S. venture fund
Represent a U.S. venture fund regarding $75 million investment in a Brazilian clean technology company and an additional $25 million investment in Brazilian joint venture for ethanol inventory management.
Acquisition transactions for Quest Diagnostics Incorporated
Represent Quest Diagnostics Incorporated (NYSE: DGX), a leading provider of diagnostic testing, information and services, in multiple acquisition transactions.
Acquisition of retail stores for Starbucks Corporation
Represent Starbucks Corporation (NYSE: SBUX) in its acquisition of multiple retail store locations from a regional coffee company retailer.
Post-acquisition integration for global pharmaceutical manufacturer
Represent a global pharmaceutical manufacturer in post-acquisition integration of legal entities involving U.S., Dutch, Swiss, Luxembourg, Mexican and other Latin American entities.
$60 million disposition of business assets
Represented YP, the largest local search, media and advertising company in North America as IP counsel on Alpine's acquisition of YP's Earn Per Call business, advising YP on numerous IP transactional issues and preparing numerous agreements prior to closing.
Corporate Strategist for Grace Global Capital
Corporate strategist to the CEO of Grace Global Capital, an investment banking and financial advisory firm that provides mergers and acquisitions financial advisory, restructuring, and valuation to the insurance industry worldwide.
Master services agreement for diagnostic services
Lead a bioinformatics company in global master services agreement with Otsuka Pharmaceuticals.
Pre-merger counsel for global pharmaceutical company
Represent a global pharmaceutical company in its pre-merger, 50+ multi-country survey of local laws affecting critical contracts in Latin America, Asia Pacific, Europe, Africa, the Middle East and North America.
$190 million acquisition for Arizona Public Service Company
Represent Arizona Public Service Company (NYSE and PSE: PNW), an electric utility that provides retail and wholesale electric service to most of the State of Arizona, in its $190 million acquisition of 450-megawatt, natural gas-fired Sundance generating station from PPL Corporation (NYSE: PPL).
Rapid acquisition of telemedicine platform
Lead counsel to bioscience company in its rapid acquisition of a multi-state operated telemedicine platform in a distressed sale, and corporate restructuring.
Cross-patent license for emerging growth company
Lead an emerging growth company in enhanced oil recovery in a global cross patent license agreement with Chevron USA and numerous other supply, collaboration, investment and licensing matters.
International product supply, distribution, patent and software license agreement for U.S. consumer product company
Represent a U.S. consumer product company in global product supply, distribution, patent and software license agreements with Reckitt Benckiser.
Represent Fortune 100 healthcare services company in numerous commercial and joint venture transactions
Represent a leading provider of healthcare services in multiple joint ventures, software licenses, health tech and commercial agreements.
Global patent and know-how license for industrial chemicals
Represent a U.S. chemical company in patent and know-how license with a Japanese chemical company in connection with product development, manufacturing and distribution rights worldwide.
Clinical services agreements for oncology-focused biotechnology company
Represent an oncology-focused biotechnology company in intercompany clinical services agreements (with its major shareholder), IP and contract due diligence and securities disclosure compliance with regard to its development of a therapeutic vaccine for the treatment of melanoma.
Represent multi-clinic California corporation in hostile break-up of co-owned physician practices
Negotiate owner buy-out terms, allocation of assets and liabilities, assignment of real property leases and other third-party contracts, employee retention and termination and patient communication protocol.
IP license agreement for sports product company
Represent sports product company in exclusive, multi-country patent, trademark and know-how license agreement with BIC Sports.
Patent license agreement for a U.S.-based university
Represent a university spin-off in patent license agreement with international oil company covering two countries and the North Sea.
Corporate restructuring for an international company
Represent a multi-billion dollar international company with headquarters in Southern California in the corporate restructuring of its Malaysian subsidiary.
$53 million private placement for regional center
Represent a U.S.-based EB-5 regional center in $53 million private placement offering for China, Russia, South Africa and Mexico.
License agreements for a biomedical device company
Represent a U.S.-headquartered biomedical device company in international distribution and license agreements in the Middle East, Europe and Asia.
License and supply agreements for public-reporting company
Represent a public-reporting company in multiple research, development, license and supply agreements for skin products with SkinMedica, Inc., Biozhem Cosmeceuticals and Inamed Corporation.
Securities and law compliance matters for Arizona Public Service Company
Represent Arizona Public Service Company (NYSE and PSE: PNW), an electric utility that provides retail and wholesale electric service to most of the State of Arizona, in federal and state securities law compliance matters, including a legal opinion for a $300 million shelf debt offering and reporting and NYSE listing compliance.
Supply and distribution agreements for global manufacturing company
Represent a global manufacturing company, specializing in plastics, in international and domestic supply and distribution agreements with Eli Lilly & Company, Wyeth Pharmaceuticals, BioProcessors and Safety Syringes.
Joint venture for international publicly-traded company
Represent an international publicly-traded company in a joint venture with a minority owned business enterprise (MBE) in connection with a manufacturing and supply agreement with Proctor & Gamble.
Counsel for research and human therapeutics development company
Represent a biomedical research and human therapeutics development company in MCRADA and MTA-CRADA with U.S. Centers for Disease Control and Prevention (CDC) and Center for Biologics Evaluation and Research (CBER).
License agreements for global technology company
Represent a global technology company in distributorship and license agreements in Costa Rica, the Dutch Antilles, Suriname and Costa Rica. Advise U.S. electronics company on distribution agreements in Latin America and the Dutch Antilles.
General corporate counsel for Rubio's Restaurants Inc.
Represent Rubio's Restaurants, Inc., a public-reporting company that owns and operates over 150 fast-casual Mexican restaurants, in general corporate and contract matters and SEC reporting.
Follow-on offering for Endocare Inc.
Represent Endocare, Inc., a specialty medical device company that develops, manufactures and distributes healthcare products for cryoablation for the treatment of prostate, renal, liver and lung cancer, in a $78 million follow-on offering.
Lead Counsel to former Directors and General Counsel of NYSE-listed company post-bankruptcy
Successfully won bankruptcy court approval for release from automatic stay for payment of defense legal fees and settled securities class action claims filed against former directors and General Counsel.
Honors
Honors
Top 50 Women of Influence in Law, San Diego Business Journal, 2021-2022

Top Women Lawyer, Daily Journal, 2021

Women of Achievement Finalist, National Bar Association Women Lawyers Division, 2018

Mergers & Acquisitions and Buyouts Recommended, Legal 500 US, 2016, 2023

San Diego's Top Attorneys - Corporate Transactions, The Transcript, 2015

Earl B. Gilliam Bar Association's Distinguished Service Award, 2008

Forty under 40, Phoenix Business Journal, 2006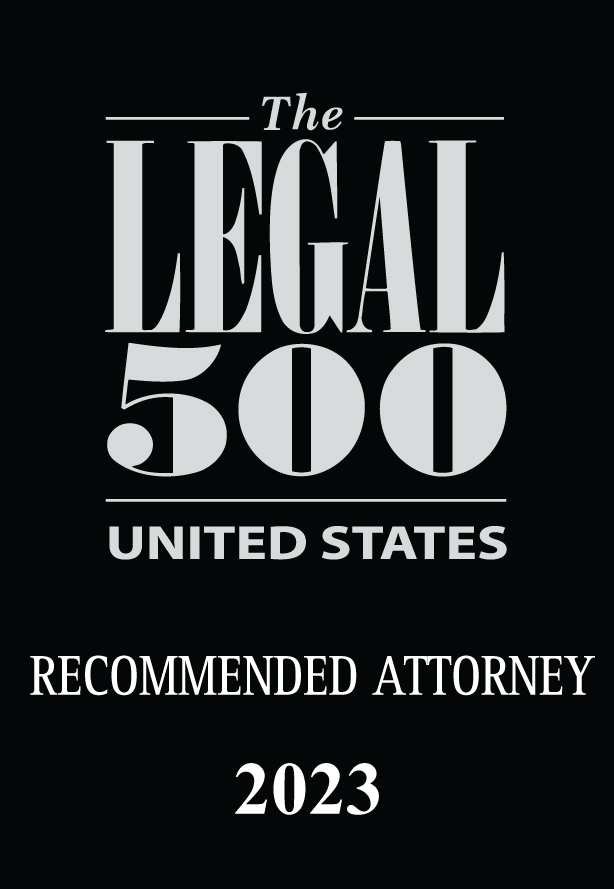 Insights
Articles
The Licensing Journal, Volume 40 number 10

,

November/December 2020

Journal of Corporate Renewal

,

July/August 2020
Cannabis Law Blog Posts
Corporate Law Blog Posts
Media Mentions
Sheppard Mullin Adds Partners To Corporate Practice

Life Sciences Intellectual Property Review

,

02.08.2017
Events
via Zoom Webinar

,

04.09.2020

LESI 2018 Annual Conference

,

April 29 - May 2

Association of Corporate Counsel

,

San Diego

,

02.08.2018

IP Considerations in M&A Transactions: Masters Class

,

10.2017
Memberships
Memberships
Board of Directors, Region IX & Lifetime Member, National Bar Association
Association of Corporate Counsel, Co-Chair San Diego ACC Technology and Licensing Practice Committee, 2016-2017
Innovation Advisory Board of UC San Diego: UCSD Innovation Advisory Board Member, 2013-2015
Women in Bio, Southern California, Member, 2015-2017
2013 Leadership Council on Legal Diversity Fellow
American Arbitration Association/International Centre for Dispute Resolution, 2010 Higginbotham Fellow
Mentor & Former Ambassador, American Bar Association, Business Law Section
Member & Former Board of Directors, Earl B. Gilliam Bar Association
Former Board of Directors, Hayzel B. Daniels Bar Association
Education
J.D., University of Texas at Austin, with honors
B.A., Hampton University, with highest honors
Admissions
California
Arizona
U.S. District Court for the Southern District of California