Print PDF
Overview
Sheppard Mullin is one of the few large international law firms with attorneys who are dedicated full-time to nonprofit organizations and tax exemption matters – and who have dedicated their careers to working with nonprofit organizations. For an overview of our team, please click here.
Our Services
Our team advises clients on the full life-cycle of a tax-exempt, nonprofit organization –from formation, to obtaining and maintaining tax-exempt status, to operational, governance and compliance matters, to corporate transactions and restructurings, and through dissolution, including in particular:
New Nonprofits
Forming new nonprofits and obtaining tax exemption
Structuring relationships between nonprofits and for-profits to qualify for tax-exemption
Complex structures and groups of affiliated entities
Fiscal sponsorship arrangements
Obtaining state/local property, income and sales and use tax exemptions
Corporate Governance
Counseling boards on governance
Governance restructurings
Advising on Bylaws and statutory compliance
Conflict of Interest, fiduciary duties, ethics and best practices
Corporate policies and procedures
Preparing Board resolutions and minutes
Supporting board and committee meetings
Compliance/Operations
Avoiding excess benefit transactions, private inurement and private benefit
Executive compensation (the "rebuttable presumption" process)
Operational support – e.g., negotiating and drafting contracts
Private foundation excise tax rules
Review of annual filings, including IRS Forms 990 and 990- PF
Unrelated business income tax
Public charity vs. private foundation status qualification
Compliance reviews / "health checks"
Lobbying and political campaign restrictions
Transactions
Structuring joint ventures, complex affiliations and other arrangements between tax-exempt and for-profit organizations
Mergers and acquisitions
Strategic corporate organizational planning
Conversions to taxable and tax-exempt status
Spin-offs of divisions of a tax-exempt entity into for-profit structures
Dissolutions
Philanthropic Needs
Fundraising and charitable solicitation matters
Endowment funds and restricted gifts
Grant-making guidelines and agreements
Charitable solicitation registration
Corporate sponsorship
Commercial Co-Ventures/Charitable Sales Promotions
Industry-Specific Compliance
Healthcare-specific requirements – e.g., Section 501(r), tax-exempt PCs
Qualifying as a "church" or "integrated auxiliary" of a church
Scientific research organizations and clinical research
International organizations – tax compliance and charitable giving
Trade associations – tax exemption issues and antitrust compliance
Investigations/Litigation
Investigations and proceedings by state attorneys general and other governmental bodies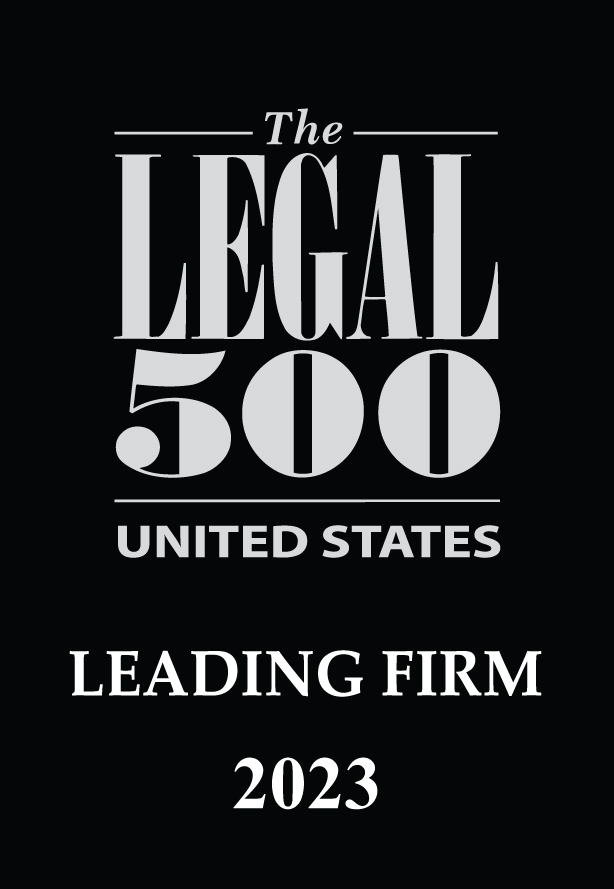 Clients
Our Clients
We represent clients across the spectrum of the nonprofit sector, including, for example:
Hospitals, clinics, health plans, nursing homes and other healthcare organizations
Social service providers
Scientific and medical research organizations
Religious and denominational nonprofits
International charities and "American Friends of" organizations
Universities, schools and educational organizations
Arts and cultural organizations
Private foundations - family foundations and company foundations
Trade associations, professional organizations and business leagues
Nonprofit news and media organizations
Homeowners associations and real estate and economic development organizations
Cause-related and advocacy organizations, such as environmental, animal rights, youth, and sports organizations
Our experience counseling a broad range of clients enables us to provide not only technical legal support, but also practical solutions tailored to each client's particular needs.
Publications
"For Tax-Exempt Employers: 403(b) Retirement Plan Compliance Opportunity," Labor and Employment Law Blog, March 11, 2019
"Tax Reform: Nonprofits and their Executives Brace for Impact," Labor and Employment Law Blog, December 7, 2017
"Tax-Exempt Healthcare Organizations Brace for Impact as Senate Tax Reform Bill Passes," Healthcare Law Blog, December 5, 2017

"Big Law Partner Gets Emmy Nod for Munich '72 Documentary"

Partner David Ulich is nominated for a News & Documentary Emmy in the category of "Outstanding Research,"

July 27, 2017

"IRS Denial of Section 501(c)(3) Status for a Commercial ACO," Healthcare Law Blog, May 9, 2016
Insights
Articles
Los Angeles Business Journal

,

06.02.2020