Overview
Amanda is a partner in the Corporate Practice Group in the firm's New York office and is a member of the firm's healthcare industry team.
Areas of Practice
Amanda represents healthcare and tax-exempt organizations on a wide range of transactional, regulatory and business matters. She advises clients in connection with complex corporate transactions, including mergers and acquisitions, joint ventures and strategic alliances, and structuring value-based healthcare arrangements. In addition, Amanda routinely advises clients on matters relating to corporate governance, federal, state and local tax exemption, fraud, waste and abuse, Medicare/Medicaid reimbursement, voluntary disclosures, the corporate practice of medicine, and other regulatory and compliance matters.
Amanda's clients include for-profit and not-for-profit organizations such as hospitals, academic medical centers, managed care organizations, integrated healthcare delivery systems, pharmaceutical and life sciences companies, rare disease organizations, independent practice associations, physician practices, management companies, and charitable and religious organizations.
Amanda began her career as a litigator, and she brings this experience to her transactional and regulatory practice. In that regard, Amanda counsels clients on legal, strategic and practical matters involving both actual and potential disputes, and defends healthcare and tax-exempt organizations before federal, state and local government agencies in connection with audits and investigations. Amanda has also represented clients in business and commercial disputes in federal and state court, bankruptcy proceedings, and arbitration.
Amanda helped establish and co-leads Sheppard Mullin's Women in Healthcare Leadership Collaborative and serves on Sheppard Mullin's Women Lawyers Group National Leadership Council.
Honors
Honors
Ms. Zablocki was a member of the pro bono team at Sheppard Mullin receiving the 2011 Frankel Award from Human Rights First for their successful representation of Abdalmageed Haroun, a prominent human rights activist and former Sudanese prisoner. In the Sudan, Mr. Haroun's work focused on women's rights, the plight of internally displaced refugees, and the victims of the conflict in Darfur. As a result of his selfless and heroic efforts, Mr. Haroun was detained for months, persecuted, tortured, and threatened with death by the Sudanese government, forcing him to flee the country. The firm represented Mr. Haroun in connection with his application for asylum in the United States.
500 X – The Next Generation, Lawdragon, 2023
Next Generation Partner - Not-For-Profit, Legal 500, 2021-2023
Recommended Attorney - Not-For-Profit, Legal 500, 2020-2023
Rising Star - Not-For-Profit, Legal 500, 2020
New York Rising Star, Super Lawyers, 2015-2022
Associate to Watch, Chambers USA, 2018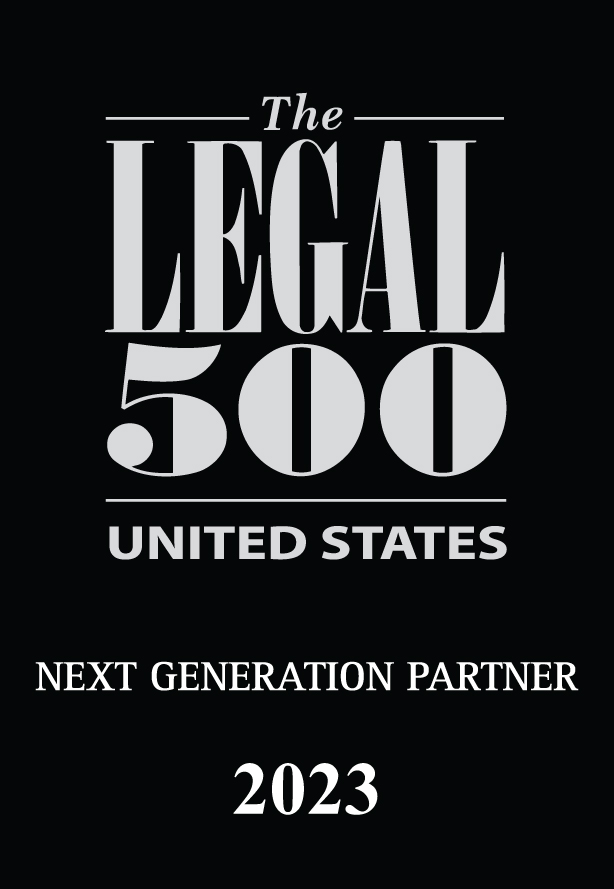 Insights
Articles
Chicago Medicine Magazine

,

07.2023

New York Law Journal

,

05.20.2019

The Metropolitan Corporate Counsel Magazine

,

07.2011
Labor and Employment Law Blog Posts
Healthcare Law Blog
New York Commercial Division Round-Up Blog Posts
Media Mentions
Human Rights First

,

01.2014
Events
Where are we now? Join us for a primer on state law post-Dobbs and recent developments.

,

Webinar

,

07.12.2022

via Zoom

,

05.20.2021, 06.17.2021, 07.09.2021

2020 Healthcare Policy, Legal and Regulatory Predictions

,

Sheppard Mullin, New York and Sheppard Mullin, San Francisco

,

01.23.2020

Titans of Industry on their Plans to Achieve Gender Parity

,

New York Yacht Club

,

04.11.2019

Confessions from Women who Lead

,

Sheppard Mullin New York

,

04.12.2018

What I wish I knew then

,

Sheppard Mullin New York

,

04.06.2017

Bridging the Generational Divide: Boomers to Millennials

,

Sheppard Mullin New York

,

03.24.2016

Owning It: Making the Business Case For Women's Empowerment in the Workplace

,

05.07.2015

Why They Stayed: Successful Women in Historically Male-Dominated Fields Share Their Stories and Thoughts About Female Retention

,

Sheppard Mullin New York

,

04.11.2013
Industries
Education
J.D., Fordham Law School, 2010, Moot Court, Urban Law Journal
B.A., Barnard College, Columbia University, 2007
Clerkships
Intern to the Honorable Lawrence M. McKenna, U.S. Federal Judge for the Southern District of New York.
Admissions
New York
New Jersey
United States District Court for the District of New Jersey
United States District Court for the Southern and Eastern Districts of New York