Overview
Bevin Newman is a partner in the Antitrust and Competition Practice Group in the firm's Washington, D.C. office.
Areas of Practice
Bevin is a strategic adviser to clients in cutting-edge affiliations and collaborative arrangements. She focuses much of her practice in the healthcare industry, bringing over 20 years of experience advising and defending globally renowned health systems, academic medical centers, providers, payers and pharmaceuticals companies undertaking significant transactions, including mergers and acquisitions, joint ventures, intellectual property licenses and innovative alliances, as well as on conduct matters. She represents clients before the Federal Trade Commission, the Department of Justice and state attorneys general on complex antitrust matters.
Bevin also has extensive experience coordinating the merger-control, foreign direct investment (CFIUS) and regulatory reviews of multi-jurisdictional transactions for U.S. and foreign clients in the pharmaceutical, medical device, technology and energy industries. She is one of the most experienced Hart-Scott-Rodino Act (HSR Act) practitioners in the country. She has advised on multiple antitrust matters for Caremark, Cigna, UPMC, Duke University, Yale-New Haven Health System, Centura, SSM Health, UnityPoint, Abbot Laboratories, Boehringer Ingelheim, Sumitomo Dainippon Pharmaceuticals and Bon Secours Mercy Health.
Bevin frequently writes and speaks on antitrust and competition issues, particularly in the healthcare field. Her publications include Antitrust Aspects of Mergers and Acquisitions (BNA Corp. Practice Series) and "An Overview of Federal Antitrust Laws and Enforcement Policies" (CCH Health Care Compliance Professionals Manual). She served on the editorial board for the ABA's Antitrust Compliance and is a member of the Antitrust and Health Law Sections of the ABA and Antitrust Section of the American Health Lawyers Association.
Outside of her antitrust practice, Bevin maintains an active pro bono practice, representing refugees seeking safety for themselves and their children.
Experience
Experience
Select Representations:
Duke University Health System and WakeMed Health enter into heart and cancer service line revenue mergers - Represented Duke University Health System and WakeMed Health in creating joint operating agreements for the collaboration of both Cancer Care Plus+ and Heart Care Plus+.
Celularity acquires certain assets from TNK Therapeutics - Advised Celularity Inc. in connection with its acquisition from TNK Therapeutics of certain intellectual property rights related to TNK's proprietary chimeric antigen receptor (CAR) constructs and related CARs.
Sumitomo Dainippon Pharma acquires Tolero Pharmaceuticals, Inc. - Advised Sumitomo Dainippon Pharma Co. Ltd., a leading pharmaceutical company based in Japan, in its acquisition of Tolero Pharmaceuticals, Inc.
Investcorp International acquires Agromillora Catalana - Advised Investcorp International Ltd. in its acquisition of a majority stake in Agromillora Catalana, S.A., parent holding company of an international group engaged in the production, propagation and genetic development of woody trees species and rootstocks for agricultural use, from Nazca.
Shenzhen Energy Group acquires PV solar generation facilities from Recurrent Energy for $232 million - Advised Shenzhen Energy Group Co., Ltd. on its $232 million acquisition of a portfolio of PV solar generation facilities in California from Recurrent Energy, a wholly owned U.S. subsidiary of Canadian Solar.
Kroger and Axium Pharmacy acquire ModernHEALTH to create combined specialty pharmacy - Advised The Kroger Co., world's largest grocer, and its specialty pharmacy subsidiary, Axium Pharmacy Holdings, Inc., in its acquisition of the outstanding shares of Modern HC Holdings, Inc. (ModernHEALTH), a leading specialty pharmacy, creating a combined specialty pharmacy that will operate as a wholly-owned subsidiary of The Kroger Co.
AREVA sells subsidiary Canberra to Mirion-Charterhouse - Represented AREVA in the sale of its subsidiary, Canberra, a leading provider of innovative and cost-effective nuclear instrumentation solutions, to Mirion-Charterhouse.
Bon Secours signs joint venture with Westchester Medical Center - Advised Bon Secours Health System, Inc. (BSHSI), a Catholic health system sponsored by Bon Secours Ministries with multiple hospitals and facilities across six states, and its subsidiary, Bon Secours Charity Health System, Inc. (BSCHS), a three-hospital health system north of New York City, with respect to the sale of its controlling interest in BSCHS to, and the creation of an ongoing joint venture arrangement with, Westchester Medical Center (WMC).
Honors
Honors
M&A Client Service All-Star, BTI Consulting, 2021
Recommended Lawyer, Antitrust - Merger Control, Legal 500, 2021-2023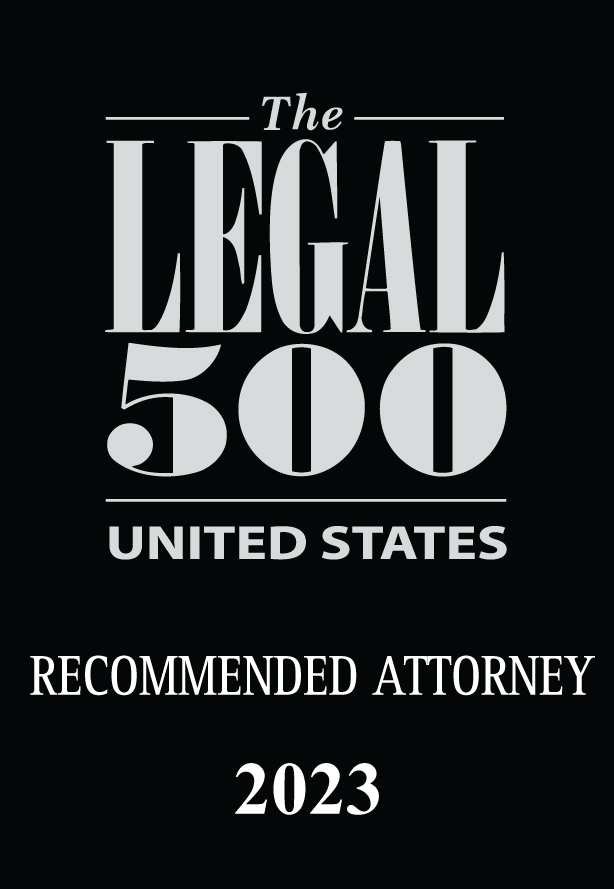 Insights
Articles
The US FTC secures an innovative structural relief to prohibit interlocking directorates and preserve competition in the natural gas market (Quantum Energy Partners / EQT Corporation)

Global Competition Review

,

July 2021

Global Competition Review

,

07.2020

GCR's Insight Private Litigation Guide

,

01.2020
Healthcare Law Blog Posts
Antitrust Law Blog Posts
Media Mentions
American Health Law Association

,

04.30.2020
Speaking Engagements
"Law, Economics, and Policy of Price Transparency and Prescription Drug Pricing," AHLA Annual Meeting, July 1, 2020
"Hot Topics and Recent Developments in Health Care Antitrust Law," Taos Health Law Roundtable (ABA Health Law Section), Taos, New Mexico, January 25, 2020
"Innovative Collaborations: Working Together without a Merger," American Health Lawyers Association Annual In-House Counsel Meeting, Chicago, Illinois, June 24, 2018
"Medical Device vs. Pharmaceutical Markets -- Does One Size (i.e., Analysis) Fit All?" ABA Antitrust Section Healthcare and Pharmaceuticals Committee, February 15, 2018
Antitrust in Healthcare Conference, American Health Lawyers Association and American Bar Association, Arlington, Virginia, May 13-14, 2014
Health Law Symposium: The New Era of Healthcare Antitrust, American Health Lawyers Association and the Colorado Bar Association, Denver, Colorado, March 15, 2014
"Managed Care Disputes and Litigation," American Conference Institute, Atlanta, Georgia, October 21-23, 2013
"The Transformed U.S. Healthcare Landscape: Navigating the New Frontier," American University Washington College of Law, Washington, D.C., March 16, 2013
Events
American Health Law Association Live Webinar

,

04.22.2021

The Potential Impact of FIRRMA on Venture Investments: Who Invited CFIUS to Our Preferred Stock Financing?

,

Webinar

,

03.19.2020

2020 Healthcare Policy, Legal and Regulatory Predictions

,

Sheppard Mullin, New York and Sheppard Mullin, San Francisco

,

01.23.2020

Roundtable and Networking Event

,

Sheppard Mullin, Washington D.C.

,

12.05.2019
Industries
Education
J.D., Columbia University, 1995, Harlan Fiske Stone Scholar 1993-1995, Submissions and Articles Editor, Columbia Journal of Transnational Law
S.B., Massachusetts Institute of Technology, 1992, National Merit Scholar