Overview
Melissa Patterson is an associate in the Intellectual Property Practice Group. Melissa spends her in-office time at the firm's San Diego (Del Mar), Washington D.C., and Silicon Valley offices.
Areas of Practice
Melissa focuses her practice on the preparation and prosecution of patent applications, licensing, and litigation matters, particularly in the areas of software, computer and mechanical devices, AR/VR headsets, mobile communications, artificial intelligence and deep/machine learning, robotics, blockchain, insurance, hospital and health networks with records management, geophysical management, automotive technologies, and financial networks. She has prosecuted more than 1,000 U.S. and foreign patent matters, including acting as foreign counsel and working with foreign counterparts in other jurisdictions.
In her IP licensing practice, Melissa analyzes current and former open source licensing terms and, with her ongoing computer programming expertise, opines on patent and licensing issues for her clients.
Melissa has also assisted with over 200 trademark matters, conducted non-infringement and invalidity analyses for numerous IP litigation matters, provided technical expertise for pre-litigation and computer code-based issues, assisted with drafting and analysis of patent licensing matters, and assisted with various technical aspects of patent litigation cases.
Experience
Experience
Representative Matters
Prosecuted more than 1,000 U.S. and foreign patent matters for clients ranging from startups to Fortune 500 companies
Drafted in excess of 500 original patent applications, including conducting thorough invention disclosures and preparing claims, figures and specifications
Patent prosecution included various technical and business art units with the USPTO
Reviewed current and former open source licensing terms to draft plain language strategies for clients' to discuss with their internal programming departments
Drafted strategies for working with data use restrictions in view of open source licensing restrictions for various commercial uses
Honors
Honors
Ones to Watch - Intellectual Property Law, Best Lawyers, 2023-2024
Group Recognition, Intellectual Property Law Section SDCBA, for Variety of New Lawyer Content, San Diego County Bar Association, 2021
Group Recognition, Intellectual Property Law Section SDCBA, for Commitment to New Lawyers, San Diego County Bar Association, 2019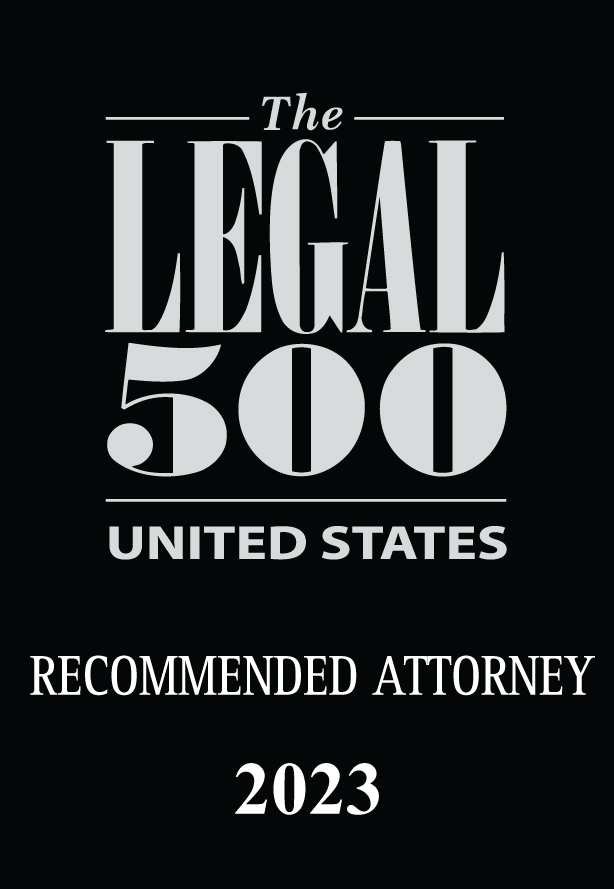 Insights
Articles
Intellectual Property Law Blog Posts
"Key Rules and Cases for Patent Practitioners Working on AI Patent Applications," October 11, 2022
"Takeaways From the U.S. Patent and Trademark Office's Artificial Intelligence and Emerging Technologies Partnership Series – Part Two of Three," October 4, 2022
"Takeaways From the U.S. Patent and Trademark Office's Artificial Intelligence and Emerging Technologies Partnership Series – Part One of Three," September 29, 2022

'3D-Printed Masks, Disinfecting Devices, and Simplified Ventilators – a Sampling of Tech Advances in the Age of COVID-19 from California Universities," May 27, 2020
Speaking Engagements
Panelist, "5th Annual Roundtable: How to Get Into Intellectual Property Practice with Any Background," San Diego County Bar Association, Webinar, September 25, 2023
Panelist, "10 Year Review of ICS," University of California, Irvine, April 20, 2023
Panelist, "5 Things Every Engineer/Programmer Needs to Know About Patents," University of California, Irvine, April 12, 2023
Moderator, "Patent Practice Foreign Filing and Prosecution Tips," San Diego County Bar Association, December 15, 2022
Moderator, "AI/ML: Myth or Reality?" Los Angeles Intellectual Property Law Association's Washington in the West Conference, June 23, 2022
Panelist, "UC Irvine ICS Alumni Lunch & Learn: Intellectual Property Strategy for Software," ICS Alumni Chapter's Lunch & Learn, April 9, 2021
Panelist, "3rd Annual Roundtable: How to Get Into Intellectual Property Practice with Any Background," San Diego County Bar Association, Webinar, March 4, 2021
Moderator, "Innovation in the Age of COVID-19," San Diego County Bar Association Virtual Roundtable, May 19, 2020
Events
Memberships
Memberships
Executive Committee Member and Former Chair, Intellectual Property Law Section, San Diego County Bar Association
Education
J.D., Loyola University, 2011
B.S., Information and Computer Science, University of California, Irvine, 2003
Ongoing Technical Certifications
IT Fundamentals for Cybersecurity. IBM on Coursera, 2020

Machine Learning, Stanford University on Coursera, 2018
Neural Networks and Deep Learning, deeplearning.ai on Coursera, 2019
Admissions
California
U.S. District Court for the Southern District of California
U.S. Patent and Trademark Office