Overview
Brian Anderson is a Partner in Sheppard Mullin's San Francisco and London offices.
He is Co-Leader of the Firm's Sports Industry Team and Advertising Industry Team.
Areas of Practice
Brian represents clients in the fields of sports, technology, and commerce - often dealing with matters that involve all three areas.
With more than 20 years of experience, he has developed a strong expertise in structuring, negotiating, and drafting contracts for complex and innovative deals across different industries and markets.
Additionally, Brian co-leads the firm's Sports Industry Team. He represents teams, leagues, investors, brands, sponsors, and sports and human performance companies, and has worked on several high-profile and groundbreaking projects in sports. These include projects such as creating and launching new professional teams and leagues, moving franchises to different markets, negotiating agreements for stadiums and venues, obtaining media rights, and establishing partnerships for commercial, sponsorship, and naming rights.
Brian has represented companies such as adidas, Chelsea Football Club, Mastercard, Duolingo, Arsenal Football Club, Bay FC (NWSL 2024), Block (Cash App), Under Armour, Burberry, Taylor Made Golf, FIFA, GitHub, and Red Bull Media House.
Experience
Experience
25 present and past representative matters:
Arsenal Football Club – U.S. marketing and promotional activations
Mastercard – sponsorship deal with Riot Games to sponsor the League of Legends European Championship (esports)
Block (Cash App) – sponsorship deal with Red Bull Formula One Racing Team and driver Max Verstappen
Under Armour – UA's first NFT launch into metaverses with digital Steph Curry Sneakers
Mastercard – sponsorship deal with soccer superstar Lionel Messi
Block (Cash App) – sponsorship deal with NASCAR driver Bubba Wallace and the No. 43 Chevrolet Car
Mastercard – sponsorship deal with soccer superstar Neymar
Block (Cash App) – sponsorship deal for Floyd Mayweather vs Logan Paul pro boxing fight
Mastercard – sponsorship deal with UEFA Champions League
Chelsea Football Club – Chelsea Digital Venture's launch of "Perfect Play" mobile app business
Mastercard – sponsorship deal with NWSL (pro women's soccer league) Players Association
Burberry – deal with Mythical Games to launch branded NFT accessories in the Blankos Block Party online game
GitHub – hundreds of enterprise software licensing deals
adidas – sale of TaylorMade Golf to KPS Capital Partners for $425 million
GitHub – acquisition of Ordered List Inc.
Bundaberg Brewed Drinks – U.S. product distribution strategy
Kate Spade – global e-commerce outsourcing (3PL) deal
adidas – "GMR Boot" (sensors for soccer/football boots) joint venture with Electronic Ares (EA SPORTS FIFA Mobile) and Google (Jacquard by Google)
Taylor Made Golf – dozens of pro golfer sponsorship and endorsement deals
FIFA – traditional, digital, and virtual in-game advertising strategy
The Gymboree Corporation – sale of "Play & Music" to Zeavion for $127.5 Million
Kantoor Brand – Wrangler's first-of-its-kind NFT drop with Grammy-winner Leon Bridges that links metaverses with the physical world
Thryv – international data privacy strategy and compliance
Opendoor – data licensing strategy
Duolingo – podcast production deals
Honors
Honors
Top 40 Under 40, Daily Journal, 2016
Technology Transactions, Legal 500 US, 2014-2023
Cyber Law, Legal 500 US, 2020-2021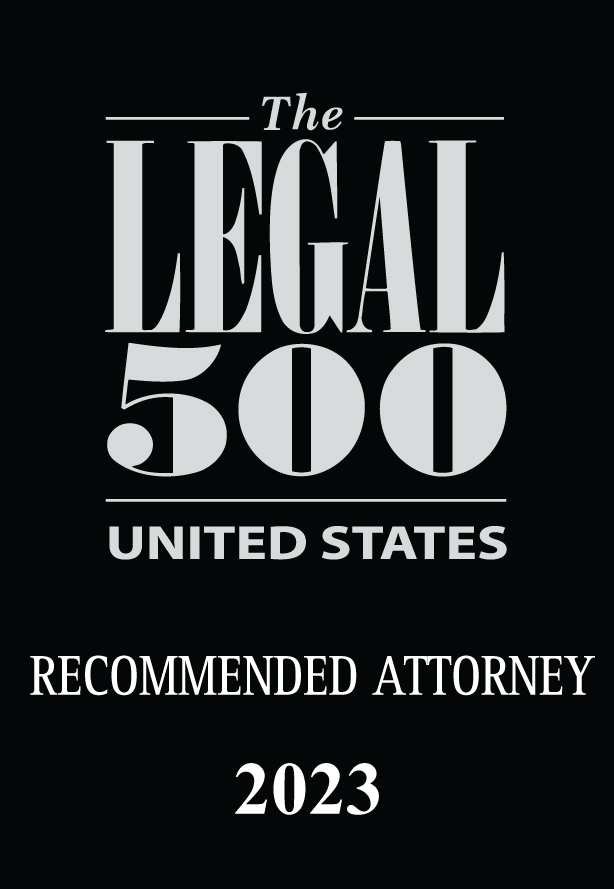 Insights
Articles
11th Circuit Reverses Summary Judgment Grant in TCPA Suit Against Medical Debt Collector, Cyberspace Law e-Bulletin, (January 2015)
Online student privacy bill prompts debate, Daily Journal (March 2014)
Dealing in Data: Business and Legal Considerations Respecting Data Transactions, Business Law News, the official publication of the Business Law Section of the California State Bar, Issue 4 (2012)
The Law of Online Contracts, Media Law Resource Center Bulletin "The Ins and Outs of Online Business" (March 2011)
FTC Behavioral Advertising Privacy Principles Extend Far Beyond Current Requirements, Media Law Resource Center Bulletin "Digital Media & Comments on Frontiers in Internet Law" (May 2008)
adbriefs, Fall 2005 - present
Covering Your Ads Blog Posts
Eye on Privacy Blog Posts
Retail Law Blog Posts
Media Mentions
Sports Law Expert

,

04.13.2023

Daily Journal

,

01.23.2014
Speaking Engagements
Information Insecurity, Technology and Law Forum (2018)
The Mobile Natives: Reaching Young Consumers, Mobile Media Summit San Francisco: Apps and Ads (2015)
An Invisible Enemy: Cyber Risks and Security, USC Corporate Governance Summit (2014)
Privacy vs. Relevancy: How to Get Both, Mobile Media Summit San Francisco: Apps and Ads (2014)
Privacy and Data Security Considerations for Consumer Internet Companies in Both Site Operation and Commercial Deals, SVForum (2012)
Legal Issues with Advertising/Marketing Using Social Media, ACCA-SoCal In-House Counsel Conference (2012)
Legal and Business Considerations of Mobile Social Media and Mobile Marketing, Social Media Legal Risks and Strategies Summit (2011)
Legal Issues with Advertising/Marketing Using Social Media, ACCA-SoCal In-House Counsel Conference (2011)
The Business and Legal Considerations of Cloud Computing, Law.com Panel (2010)
Events
Information Insecurity Panel

,

11.13.2018

Presented by Runway and Sheppard Mullin

,

06.09.2015

Kellogg Auditorium at Silicon Valley Bank

,

01.30.2013

Sheppard Mullin Palo Alto Office

,

10.04.2012
Memberships
Memberships
Member, International Association of Privacy Professionals
Education
J.D. University of California, Davis, Law Review
B.A. University of California, Davis, with honors
Clerkships
Law clerk in the Summer Honors Program at the U.S. Securities and Exchange Commission