Overview
David Ulich is a partner in the Tax Practice Group in the firm's Century City office. He is also Team Leader of the firm's Nonprofit Sector Team which was named Nonprofit Sector Law Firm of the Year in California.
Areas of Practice
David provides business, corporate and tax advice to educational, public and religious charities and foundations such as the American Film Institute, The Annenberg Foundation, Childhelp USA, Catholic Charities of Los Angeles, Mission Without Borders, Foundation for Global Sports Development and others. David has expertise in public private partnerships between foundations and public agencies, including dealing with tax, regulatory and planning issues. His work includes: (i) preparing applications on behalf of these Not-for-Profit entities for tax exemptions and nonprofit status under federal and state tax guidelines; (ii) helping nonprofits to joint venture on projects with other nonprofits as well as for profit entities; (iii) dealing with excess benefit and private inurement issues; (iv) drafting donation and sponsorship agreements; and (v) providing guidance on nonprofit governance and appropriate director and officer conduct, including compliance and disclosure issues.
David is President of a nonprofit organization, Foundation for Global Sports Development, that works closely with the International Olympic Committee and a variety of International Sports Federations on global sports development projects. He was also actively involved in researching the use of performance-enhancing substances by former East German athletes and contributed to a book on the subject called Faust's Gold.
David has extensive experience in the structuring of corporate reorganizations, including mergers, stock for stock exchanges, corporate spin-offs and shareholder redemptions, as well as the tax treatment of "S" corporations. He has handled all aspects of partnership and limited liability company law including formation and dissolution of partnerships and LLC's, drafting partnership and LLC agreements, merging of partnerships and tax treatment of partners, and LLC members in transactions with their companies.
Experience
Experience
Representative Foundation/Non-Profit Clients
All American Motorsports Foundation
American Film Institute
The Angus Mitchell Foundation
The Annenberg Foundation
The Annenberg Space for Photography
British Academy of Film & Television
Catholic Charities of Los Angeles
Central Hollywood Coalition
Childhelp USA
Childhelp-Great Tomorrow
Harry and Judith Collins Foundation
Christian Broadcasting Network
Commerce of Concerned Christians
Cottonwood Christian Center
The Disc Foundation
Discovery Fund for Eye Research
Explore.org
Foundation for Global Sports Development-Board Member/Officer
Frank & Janet Foster Foundation
Generosity Water, Inc.
Glory Tabernacle Metropolitan Church
The Hale Foundation
The Healing Channel
Herbalife Nutrition Institute
Humane America Foundation
International Surfing Association Foundation
B.K. Kee Foundation
Kiang Family Foundation
Knowles Family Foundation
Lancelot Foundation
La Valencia Hotel Employees Scholarship Foundation
Leonard Schwartzman Foundation
Lew Wasserman Scholarship Foundation
Life Be In It
Lifeline Partners Foundation
The Little Chapel
The Ann and George Lopez Foundation
Los Angeles Sephardic Home For the Aging
Los Angeles Tennis Club
The Kim and Harold Louis Family Foundation
Lusardi Foundation
Metabolic Studio
Taylor and Diane Miller Family Foundation
Mission Without Borders
Noreen Fraser Foundation
1-800-Save-A-Pet
OnPoint Technologies, Inc.
George A. Pflaum Foundation
Project Concern International
Province of St. Augustine of California
Skechers Foundation
Sojourn Care Foundation
Temple Judea
365 Birthdays
United Church of God
Watts Health Foundation, Inc.
We Care For Kids, Inc.
The Kevin Wendle Foundation
The Yanks Air Museum
Honors
Honors
Recommended Lawyer, Legal 500 US, Finance - Not-for-Profit, 2018-2023
Non-Profit Sector Law Firm of the Year in California, Corporate Intl Magazine, 2017
Best Lawyers in America, Best Lawyers, 2018-2024
Non-Profit Sector Attorney of the Year in California, Global Law Experts, 2015
Childhelp Spirit of the Children Award, 2015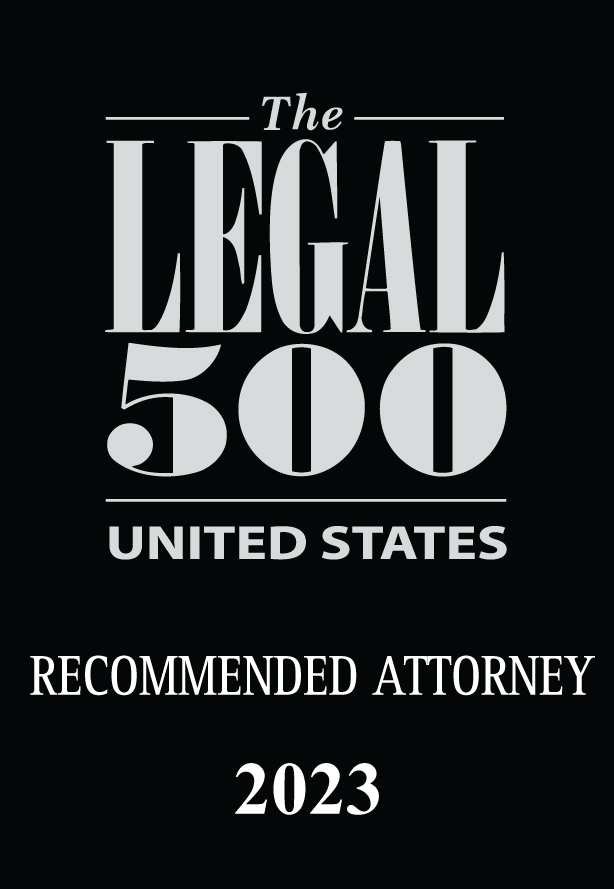 Insights
Articles
Art Law Blog Posts
Corporate & Securities Law Blog Posts
Media Mentions
Big Law Partner Gets Emmy Nod for Munich '72 Documentary
Memberships
Memberships
Advisory Committee Member, University of Pennsylvania Blue Ribbon Panel to Investigate the Abuses of Larry Nassar
Member, International Fair Play Committee Council
Member, 2028 Olympic Bid Committee
Board of Directors, Los Angeles Sport Council
Board of Directors, The Los Angeles Sports Council Foundation
Board of Directors, Southern California Committee for the Olympic Games
Member, American Bar Association Subcommittee on Partnership Taxation
Adjunct member, American Bar Association Subcommittee on Corporate Taxation
Board of Directors, Terralex, an international referral service for law firms
Lecturer, University of Southern California Masters Tax Program, where he taught classes on the Taxation of Corporations and Shareholders
Board of Directors, several non-profit foundations
Education
LL.M., New York University, 1985
J.D., University of California, Los Angeles, 1984, Member, UCLA Law Review
B.A., Haverford College, 1981