Overview
Eric Klein is Team Leader of the 200+ attorney national healthcare practice, which was named three times in the last seven years (2021, 2017, 2014) as Law360 U.S. Health Care Practice Group of the Year. He is a partner in the Century City office of Sheppard Mullin, a full service AmLaw Global 100 law firm with offices throughout California, New York, Chicago, Washington, D.C., Dallas, London, Brussels, Seoul and Shanghai. With over 35 years of practical legal and business experience, his multi-sector practice focuses on healthcare transactions and regulation, the current industry trends of population health management, global risk bearing entities, consolidation, convergence and payor/provider alignment, the transformation to value and risk-based reimbursement systems and private equity. Known in the business community for his creative solutions and deal-making ability, Eric uses deep industry knowledge, entrepreneurial solutions, sophisticated negotiation skills and effective legal process to meet the complex business and legal needs of both established and emerging companies.
Eric is one of the nation's most active physician group, health plan and hospital M&A and joint venture lawyers, having advised on over 85 hospital merger, acquisition and/or joint venture projects, over 85 health plan merger and acquisition projects, and many of the largest physician services transactions nationally, including a majority of all major managed care physician group transactions in the Western U.S. in the past ten years. Eric is one of the most experienced lawyers nationally in population health management, physician alignment and global risk transactions.
Eric has been nationally recognized as a leading healthcare lawyer:
Chambers USA Guide to Leading Lawyers: Eric Klein "is particularly strong in large transactions" and "has an excellent knowledge base and a huge breadth of experience." Sources say: "In addition to his wonderful grasp of the law, he understands the medical issues and the business aspects - this is a real gift." He is "a sophisticated transactional lawyer" who is "really knowledgeable and really understands the law because he has done a lot of deals," and "He is singly the most talented healthcare lawyer that I have encountered. He is brilliant but practical. He will offer solid, clear recommendations and will make it happen just the way he says."
Legal 500 Guide: He is "a wonderful negotiator, creative, experienced and skillful." Eric is "extremely well versed in healthcare law, and an excellent strategist." He "has the skills necessary to get the deal done" and is "one of the best M&A lawyers in the industry."
Law360: Twice named as Healthcare Law National MVP
2020 The Deal - Healthcare, Pharma & Biotech Dealmaker of the Year (Middle Market Short List)
2020 and 2019, The Daily Journal – Top Health Care Lawyers
National Law Journal 2018 M&A Trailblazer
Scope of Practice
Eric represents physician groups, hospitals, health plans, ancillary service providers and private equity and strategic investors. He works with publicly traded and privately held companies across the country and advises both for-profit and non-profit clients on mergers and acquisitions, strategic alliances and joint ventures, operational and contracting matters, strategic planning, HMO licensing and compliance, regulatory matters and information technology transactions.
Physician Organizations: Eric is known as one of the leading physician organization lawyers in the country. Eric works on both middle market and multibillion dollar transactions. In some of the largest physician organization transactions in recent years, he represented Cigna in its 2021 acquisition of telehealth company MDLive, the SPAC Alkuri Global Acquisition Corp. in its 2021 merger with multinational virtual care provider Babylon Health, New York's CareMount Health Solutions in its 2020 affiliation with UnitedHealth's Optum, and Summit Medical Group in its 2019 merger with Warburg Pincus's CityMD. His clients have included many of the largest and most well-known physician groups, independent practice associations (IPAs), accountable care organizations, CINs and management services organizations (MSOs). He represents physicians organizations in all lines of business, including fee for service, Medicare Advantage, Medicaid and commercial. Eric has been advising on CMMI Medicare Direct Contracting programs and assisting clients with these and other innovative payor contracting, including "pathway to risk" and value-based contracts. Eric generally forms between 10-15 management services companies per year and is considered one of the nation's experts on corporate practice of medicine issues, affiliations between medical groups and MSOs and the regulatory, accounting and tax issues that arise in these structures. He acts as a strategic advisor to physician organizations to help them with regional and national expansion, payor/provider partnering and moving to professional, full and global risk. Eric and his team represent many of the nation's leaders in population health and coordinated care, including Agilon Health, Aledade, Alignment Health, CareMore, CareMount, ChenMed, Evolent Health, Iora Health, Landmark, Lumeris, Prospect Health, VillageMD and WellBe Senior Medical.
Health Plans and Health Insurance: Eric has helped to create, acquire, joint venture and operate multiple health plans across the country, including for Medicare Advantage, Medicaid, commercial and Marketplace products. He has led 85+ health plan merger and acquisition projects in recent years. Eric also has been working on innovative payor/provider initiatives to create downstream global risk bearing entities in multiple states for multiple clients. Eric has helped multiple national health plans with improving their IPA and other provider template contracts. Eric is working on multiple Knox-Keene applications and we represent half of all currently licensed restricted Knox-Keene HMO license holders in California, and obtained a majority of all restricted Knox-Keene health plan licenses granted in California in recent years. He obtained a Knox-Keene license for a new vision services plan in nine months, one of the fastest licensure processes in the history of the Department of Managed Health Care. He has assisted Knox-Keene plans with licensure issues, compliance and corrective action plans, restructuring, acquisitions and disposition of plans, holding company structures and credit facilities. Eric has worked for, among others, Blue Shield of California, Cambia Health Solutions, Cigna, Delta Dental, Molina, Premera and other regional, national and Blue Cross Blue Shield plans.
Hospitals and Health Systems: In the hospital sector, Eric has led 80 hospital purchase/sale and joint venture projects and has worked on health system affiliations, physician alignment initiatives, shared services joint ventures, hospital networks, conversion of non-profit hospitals into for-profit hospitals, creation of clinically integrated networks (CIN), partnering with private equity funds, payor contracting (including value-based and risk-based contracts), credit facilities for hospitals, establishment and acquisition of outpatient treatment centers, outsourcing of hospital departments, revenue cycle management contracting and outsourcing, and hospital syndications. He also has assisted with payor contracting and disputes, governmental investigations and licensing, and hospital-physician contracts and joint ventures. He also has assisted academic medical centers and health systems in the rationalization and improvement of physician compensation systems, community/faculty practice plan alignment mechanisms and establishing and improving Medicare Advantage HCC-RAF risk adjustment programs. Eric represents national health systems, leading regional health systems, community hospitals, children's hospitals and academic medical centers, as well as private equity funds investing in health systems and hospitals.
Private Equity: Eric and his team have developed a leading healthcare multi-sector private equity practice. Selected private equity clients include Welsh, Carson, Anderson & Stowe, TPG Capital, General Atlantic, Clayton Dubilier & Rice, H.I.G. Capital, Varsity Healthcare Partners, Amulet Capital, Havencrest Capital Management and Blue Mountain Capital. Eric and his team helped launch OneOncology for General Atlantic, a leading oncology provider and services company, Kadiant for TPG in the field of applied behavioral analysis for autism, agilon health for Clayton Dubilier & Rice in the Medicare Advantage downstream global risk market, US Digestive Health for Amulet Capital, and Orthopedic Care Partners for Varsity Healthcare Partners with the acquisition of The Orthopedics Institute and The Steadman Clinic. Eric and his team can provide transactional, healthcare regulatory and financing legal services for both platform companies and additional growth/tuck-in acquisitions. Recent sectors have included primary care, multi and single specialty physician organizations, hospitals, behavioral health, dental and vision, MSOs, Medicare Advantage and Medicaid HMOs and health plans, palliative care, healthcare information technology, laboratory and ancillary services.
Eric also lectures nationally on negotiation skills and has trained many business leaders, investment bankers, lawyers and entrepreneurs in basic and advanced negotiation techniques. He is a frequent lecturer and has been a featured speaker at the Blue Cross Blue Shield Association National Summit, America's Physician Groups annual meeting, Health Plan Alliance, Alliance of Community Health Plans and other trade associations.
Experience
Experience
Recent transactions and projects include:
Advised UAW Retiree Medical Benefits Trust, one of the largest non-governmental purchasers of retiree healthcare in the United States, in its negotiation with United Healthcare Insurance Company of a Medicare Advantage Prescription Drug Plan (known as an Employer Group Waiver Plan) to provide group health benefits across the United States to retired members of the United Auto Workers labor union and their dependents.
Multiple billion+ dollar merger, acquisition and joint venture projects for health plans and for physician organizations
Multiple hospital and health system merger, joint venture and vertical integration transactions, involving health systems, private equity and health plans
Representing more physician organizations in their affiliations with and sales to Optum than any other law firm
Representing Cigna Inc. in the design and implementation of a national risk-sharing strategic alliance with Oscar Health, a tech-driven health insurance company, to offer commercial health solutions to small businesses with 1 - 50 employees. The companies will provide affordable, seamless, fully insured health benefits under the Cigna + Oscar brand to the small group market using Cigna's provider networks and experience and Oscar's data-driven technology and consumer-oriented solutions.
Advising leading private equity fund Welsh, Carson, Anderson & Stowe in a $600 million joint venture with Humana to create a new innovative model to develop primary care centers to treat seniors insured by Medicare Advantage plans. This exciting approach partners private equity's capital and rapid scaling expertise with a leading national health plan to rapidly accelerate Humana's proprietary provider network and positively impact patient access and outcomes. It also evidences the continuing provider trend toward global risk-based reimbursement approaches to address the total cost of care.
The second largest physician services M&A transaction of 2019, the merger of Summit Medical Group with Warburg Pincus' urgent care center company CityMD
Representing Blue Shield of California's new healthcare services and physician practice platform Altais, an innovative healthcare services provider pioneering next-generation clinical tools and technology, in its strategic affiliation with Brown & Toland Physicians, a San Francisco/Bay Area independent practice association with a network of more than 2,700 primary care and specialist providers which provides front-line care to more than 350,000 patients throughout the San Francisco Bay Area and also operates a Medicare Advantage restricted Knox-Keene healthcare service plan
Representing multiple Blue Cross Blue Shield health plans in provider alignment, merger and acquisition and innovative contracting transactions
Advising on cutting-edge Medicare Advantage, Medicaid and commercial global risk initiatives, such as advising Fresenius on its contract with Humana for a 35 state global risk bearing arrangement for dialysis patients, and representing agilon health since its founding in its national expansion with a Medicare Advantage focused downstream global risk based joint venture model that promotes transformation to risk by leading hospitals and physician organizations, including the Austin Regional Clinic and Central Ohio Primary Care
Representing leading Medicare Advantage global risk based clinic and IPA model ChenMed in its growth strategy and multiple innovative partnerships, like its alliance with OhioHealth, the largest public hospital system in Ohio to help create a senior focused, aligned clinic system
Growing Medicare Advantage lines of business for health plans, health systems, and physician organizations, including the establishment of effective HCC-RAF risk adjustment programs, the affiliation of Stanford University Health with Lumeris to create a population health program for Stanford patients and grow Stanford's Medicare Advantage health plan, and Newlight Partners' equity investment in physician-led Medicare Advantage health plan Zing Health
Advising on the Hong Kong Stock Exchange initial public offering of Jinxin Fertility Group Limited, the first ever of a healthcare services company with operations in both the United States and China. We acted as United States counsel in the US$400 million public offering resulting in a publicly traded multinational assisted fertility services company with a market capitalization of US $3+ billion
The sale and recapitalization of Pediatric Associates, the largest pediatric physician organization nationally, in its partnership with leading healthcare private equity fund Summit Partners to expand its global risk-based population health management system into multiple states. Pediatric Associates combines its population health management advanced techniques, telemedicine programs and sophisticated financial management of pediatric total cost of care to achieve high quality and cost-efficient care.
The strategic alliance between Walgreens and our client VillageMD, a leading national provider of primary care, to operate state-of-the-art comprehensive primary care clinics at Walgreens stores
The $4.4 billion DaVita acquisition of the leading coordinated care, risk-bearing physician organization Healthcare Partners, which was named the Deal of the Year in the healthcare industry by the M&A Atlas Awards
Honors
Honors
Healthcare MVP, Law360, 2013, 2015, 2023
M&A Client Service All-Star, BTI Consulting, 2021
Healthcare, Pharma & Biotech Dealmaker of the Year (Middle Market Short List), The Deal, 2020
Top Health Care Lawyers, The Daily Journal, 2019-2020, 2023
Best Lawyer in America, Healthcare, Best Lawyers, 2018-2024
2019 Lawdragon 500 Leading Lawyers in America Guide
Lawyer of the Year, Leader in Law Awards, Los Angeles Business Journal
Most Influential M&A Advisor, Los Angeles Business Journal
Leading Lawyer, California Healthcare, Chambers USA, 2012-2023
Healthcare, Legal 500, 2011-2023
He has received the highest quality rating of "AV" from the Martindale-Hubbell legal directory
Southern California Super Lawyer for Securities and Corporate Finance in Los Angeles Magazine and Southern California Super Lawyers Magazine, 2005, 2006, 2009, 2014-2023
Leading Lawyers, Service Providers, Legal 500, 2022-2023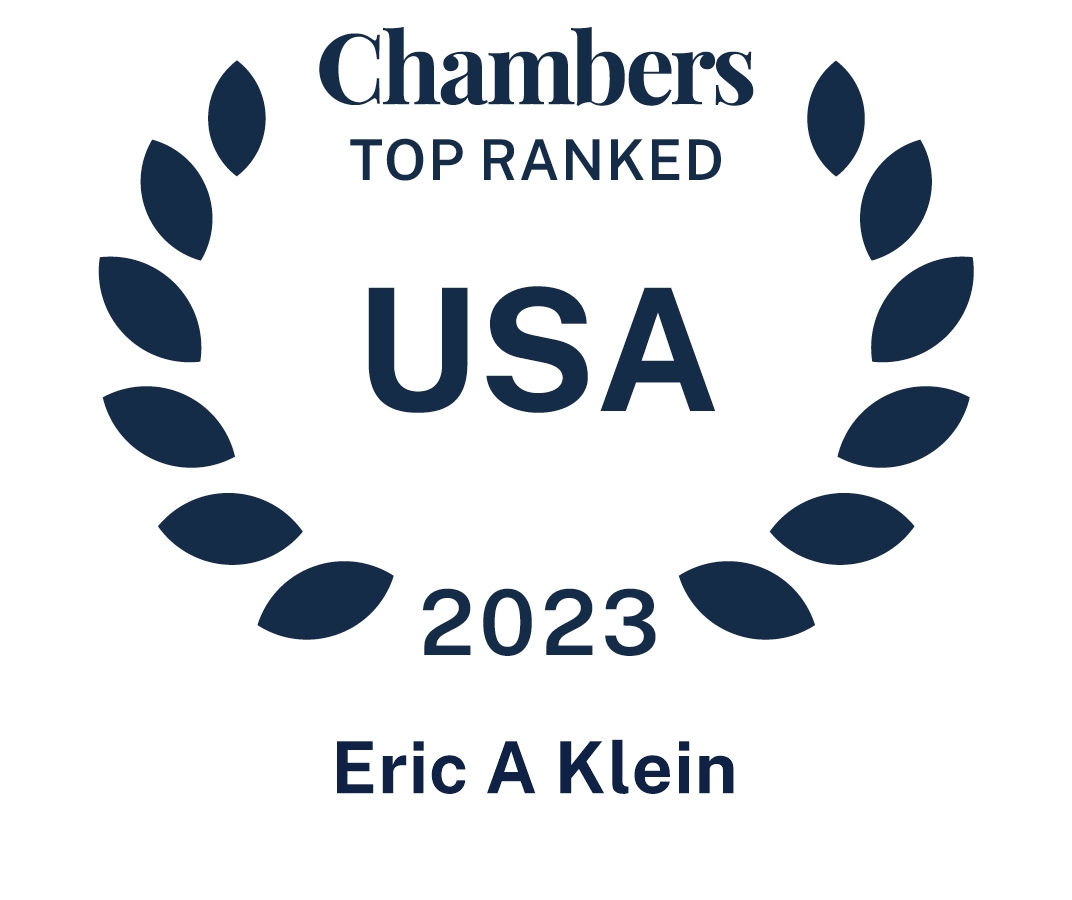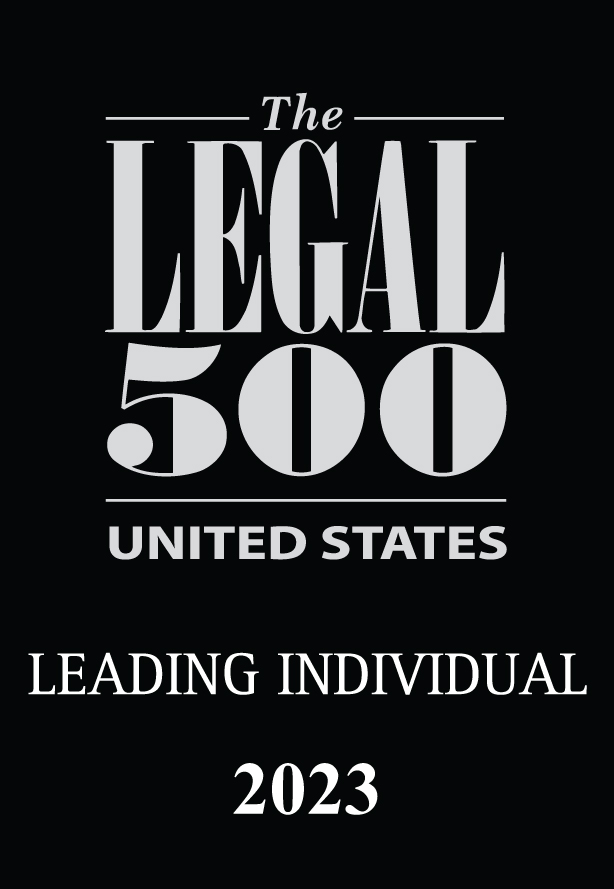 Insights
Articles
Is this A Result of the Affordable Care Act?

PE Investment In NY Hospitals - The Pilot And Politics

Health MVP: Sheppard Mullin's Eric Klein

Lions and Tigers and Bears: Next Steps in the Consolidation of the California Market,

PE's Healing Touch Faces Test in Hospital Buys

Electronic Records Mandates May Clash With Privacy Laws

The National Law Journal

,

06.08.2009

Private Equity Funds Seek Health Care Acquisitions

The National Law Journal

,

06.23.2008
"California Overhauls the Health Care Landscape," Daily Journal, November 2, 2022
Healthcare Law Blog Posts
"At HLTH 2023: The Digital Health Symphony, A Care Coordination Orchestra with No Maestro," October 10, 2023
"At HLTH 2023: General Catalyst's HATCo Introduces a Radically Ambitious and Transformative Model for Healthcare," October 9, 2023
"Day 4 Notes from the 41st Annual J.P. Morgan Healthcare Conference," January 13, 2023
"Day 3 Notes from the 41st Annual J.P. Morgan Healthcare Conference," January 12, 2023
"Day 2 Notes from the 41st Annual J.P. Morgan Healthcare Conference," January 11, 2023
"Day 1 Notes from the 41st Annual J.P. Morgan Healthcare Conference," January 10, 2023
"Day Four Notes for the 40th Annual J.P. Morgan Healthcare Conference, 2022," January 14, 2022
"Day Three Notes for the 40th Annual J.P. Morgan Healthcare Conference, 2022," January 13, 2022
"Day Two Notes for the 40th Annual J.P. Morgan Healthcare Conference, 2022," January 12, 2022
"Day One Notes for the 40th Annual J.P. Morgan Healthcare Conference, 2022," January 11, 2022
"Supreme Court Issues Long Awaited Ruling on Affordable Care Act Risk Corridors Program," April 27, 2020

"Day 3 Notes at the 2020 J.P. Morgan Healthcare Conference," January 16, 2020

"Day 2 Notes at the 2020 J.P. Morgan Healthcare Conference," January 15, 2020

"Day 1 Notes at the 2020 J.P. Morgan Healthcare Conference," January 14, 2020

"Notes from the 2019 Health Evolution Summit: Promoting Quality Healthcare and a Quality Healthcare Experience," April 18, 2019
"Day 3 Notes from the 2019 JP Morgan Healthcare Conference," January 10, 2019
"Day 2 Notes from the 2019 JPMorgan Healthcare Conference," January 9, 2019
"Day 1 Notes on the 2019 JP Morgan Healthcare Conference," January 8, 2019
"The New California Regulatory Scheme for Pharmacy Benefit Managers," November 13, 2018
"Day 4 Notes on the 2018 JP Morgan Healthcare Conference," January 12, 2018
"Day 3 Notes on the 2018 JP Morgan Healthcare Conference," January 11, 2018
"Notes on Day 2 of the JP Morgan Healthcare Conference," January 10, 2018
"Notes on Day 4 of the JPMorgan Healthcare Conference," January 13, 2017
"Food for Thought (and Health): Day 2 Notes from the JP Morgan Healthcare Conference," January 11, 2017
"Looking Forward/Looking Backward – Day 1 Notes from the JPMorgan Healthcare Conference," January 10, 2017
"'May You Live in Interesting Times' – Some Healthcare Predictions for the Trump Administration's First Year," November 9, 2016
"New Study Finds Medicare Advantage Plans Pay Lower Prices Than Traditional Medicare," August 16, 2016
"Maryland Co-Op Claims Risk Adjustment Formula Discriminates Against Smaller Insurers," June 23, 2016
"Mississippi Advances with Telehealth, Shows Promise for Improved Diabetes Disease Management," June 20, 2016
"RECAP: Highlights from the Sixty-Ninth World Health Assembly in Geneva, May 23rd to 28th," June 9, 2016
"Day Two Notes – JP Morgan Healthcare Conference, San Francisco," January 13, 2016
"Day One Notes – JP Morgan Healthcare Conference, San Francisco," January 12, 2016
"The Next Rx: New Medicare Part D Initiative Advances Role of Medication Management in Reform," October 12, 2015
"The Supreme Court Holds That Medicaid Providers Cannot Sue To Enforce Federal Reimbursement Rate Standards," April 16, 2015
"Full Speed Ahead for Meaningful Use," March 24, 2015
"Time is Running Out to Avoid the Negative Effects of 2016 Value-Based Physician Payment Modifiers: CMS Releases Results of Medicare's Value-Based Payment Modifier for 2015 as Final PQRS Participation Deadlines for 2016 Adjustments Approach," March 11, 2015
"HHS Launches New Payment and Delivery Model to Improve Oncology Care," February 25, 2015
"New Venture Seeks to Support Independent Physicians in Texas," February 10, 2015
"Effects of the New Federal Spending Package on the Health Sector," December 30, 2014
"The National Association of Insurance Commissioners Weigh in on Issues of Network Adequacy," December 1, 2014
"Exploring the Relationship Between Price and Competition Among Physician Practices," October 29, 2014
"From Competitors to Co-Adventurers, Seven Hospital Systems Join with Anthem Blue Cross to Shake Things Up in Southern California," October 13, 2014
"$95 Billion Savings for Medicare – A New Forecast?" September 9, 2014
"The True Meaning of "Save Money. Live Better" – Walmart Enters the Primary Care Market," September 8, 2014
"Pennsylvania gets a green light to pursue Medicaid expansion under an alternative model," September 5, 2014
"Shifting to Value-Based Reimbursement," September 4, 2014
"Nonprofit Hospital Revenue Growth Slows," September 3, 2014
"Another Pioneer Leaves The West," September 2, 2014
"Highlights from the Senate Special Committee on Aging's Hearing on Medicare Observation Status," August 6, 2014
"CMS seeks to update payment rates and eligibility certification requirements in proposed rule for Medicare home health services," July 7, 2014
"A "virtual merger" is underway between Chicago-area Alexian Brothers Health System and Adventist Midwest Health," June 25, 2014
"The Future of DSH Payments?" June 17, 2014
"Quantifying and addressing improper payments for Medicare evaluation and management services," June 2, 2014
"Proposed modifications to EHR Incentive Programs," May 27, 2014
"In Michigan, CHE Trinity Health and Ascension Health Network come together in Together Health Network," May 19, 2014
"Innovation Health: A joint venture approach to payer-provider integration in Virginia," April 28, 2014
"Has New York State Failed its Hospitals?" April 25, 2014
"Oscar, a new, venture-backed health insurance company, seeks to compete against industry giants," April 23, 2014
"New Data Shows Higher Healthcare Costs in Second Half of 2013 – Is this A Result of the Affordable Care Act?" April 21, 2014
"HHS releases new software for updating (but not replacing) HIPAA security risk assessment toolkits," April 14, 2014
"New Approaches – and Increasing Oversight – for Medicaid Managed Long Term Services and Support," April 3, 2014
"New York State budget negotiations contemplate private equity investment into hospitals…again," March 17, 2014
"Colorado pilots an integrated model for the Medicare and Medicaid dual-eligible population," March 11, 2014
"New Budget Deal Can Bring Extension of Medicare Sequestration Cuts," December 11, 2013
"Final Rule Implementing ACA Wellness Program Requirements Increases Financial Incentives to Participate and Allows Financial Penalties," July 3, 2013
"Thinking Ahead - Opinions About Trends and Challenges in Today's Healthcare Industry: What Next for WellPoint After the CEO Selection?" February 15, 2013
Media Mentions
Modern Healthcare

,

01.18.2020

Modern Healthcare

,

01.16.2020

Modern Healthcare

,

01.10.2019
Speaking Engagements
"Whither Capital! Investment and M&A Trends Shaping the Healthcare Industry," HLTH, October 9, 2023
"Due Diligence for M&A Transactions: Purpose, Process and Practices," Online Course, July 12, 2021
"Policy Update #5: The Latest Activity in Washington and Why it Matters," Health Plan Alliance Webinar, July 21, 2020
"Accelerating Provider Alignment - New Market Models and Opportunities," Alliance of Community Health Plans Webinar, July 10, 2020
"COVID-19: After the Storm - Initial Observations for Payers," Alliance of Community Health Plans Webinar, June 6, 2020
"Policy Update #2: The Latest Activity in Washington, D.C. and Why It Matters," Health Plan Alliance, May 29, 2020
"Policy Update: The Latest Activity in Washington and Why It Matters," Health Plan Alliance Webinar, May 12, 2020
"Policy Spotlight: How the Federal and State Governments are Throwing Their Weight Around," Speaker at the Health Plan Alliance Government Programs and Risk Management, Compliance & Security Conference, August 9, 2018
"Payor Alignment Plate Tectonics – What's Shaking?," Panel speaker at the Health Evolution Summit, April 19, 2018
"Driving Value in Pharmacy: How the Industry Can and Must Deliver Change," Panel speaker at the Sheppard Mullin/Oliver Wyman webinar, October 19, 2017
"Impact of the New Administration on Health Policy," Panelist at Population Health 360: A Comprehensive Look, September 18, 2017
"Transforming Medicare Advantage into a Strategic Asset," March 16, 2017
"Risk, Growth & Aggregation: New Directions for the Market," MDS Healthcare Leadership & Executive Annual Conference, October 10, 2016
"Industry Consolidation: The Drivers and the Future," California Association of Physician Groups Annual healthcare Conference, June 18, 2016
"ACG Healthcare Panel," Moderator for Association for Corporate Growth Los Angeles, June 8, 2016
"Market Dynamics and New Transactions," Speaker at the 10th Annual MDS Healthcare Leadership and Executive Conference, October 5, 2015
"Transactions and Market Change," Speaker at the 9th Annual MDS Healthcare Leadership and Executive Conference, September 15, 2014
"Physician/Hospital Integration: What's Happening? What's Working? Will It Last?" Panel speaker at the ABA Healthcare Section - Washington Health Law Summit – December 9, 2013
"Who's Next? -- Analyzing Strategic Transactions and Opportunities in Today's Market," National Accountable Care Organization Congress, November 5, 2013
"Recent Trends in Physician Alignment Transactions," Idaho Hospital Association Annual Meeting, October 6, 2013
"Changing Healthcare Landscape - A conversation on the changing forces in healthcare, their impact on providers, and strategic solution," Panel speaker at the Marsh Healthcare Summit - September 24, 2013
"Where Healthcare Reform is Really Going: Thoughts on Strategy, M&A and Survival," MDS Healthcare Leadership and Executive Conference, September 23, 2013
"Investment Opportunities in the Healthcare Reform Environment: A Case Study on Population Health Management, the Expanding Medicaid Market and Serving the Latino Healthcare Market," Panel speaker at the ACG-LA Business Conference Healthcare Panel, September 18, 2013
"Patients, Payors & Piggy Banks: Healthcare M&A in a Post-Obama Carmageddon World," ACG LA Healthcare M&A Panel, February 20, 2013
"Post-Election Healthcare Reform," Cushman Wakefield's CFO Roundtable, December 5, 2012
"Into Which Healthcare Segment is Investment Capital Going to Flow," HCE Annual Meeting, December 4, 2012
"Inside the Deals: Recent Mergers & Acquisitions in the Healthcare Industry," National Accountable Care Organization Congress, October 30, 2012
"Lions & Tigers & Bears: Next Steps in the Consolidation of the California Market," CAPG Annual Conference, May 2012
Events
The Evolving M&A Regulatory Landscape in Health Care

,

11.02.2023

HLTH Conference

,

Las Vegas, Nevada

,

10.08.2023

Barclays Healthcare Summit

,

Barclays, 745 Seventh Avenue, New York

,

10.06.2023

Healthcare Law & Compliance Institute

,

The Langham Huntington, Pasadena, CA

,

09.10.2023

Webinar

,

September 2020 - November 2020

Moss Adams Webcast

,

09.24.2020

By Invitation Only

,

01.14.2020

2019 Health Care Conference

,

November 7-8, 2019

Soundpath & GlobalMeet Webinar

,

06.20.2019

What You Need to Know About the CMS Primary Cares Initiative and Direct Contracting Models

,

GlobalMeet Webinar

,

05.21.2019

The Biggest Healthcare Opportunity in the Next 5 Years is….?

,

Ritz-Carlton Laguna Niguel

,

04.11.2019

By Invitation Only

,

01.08.2019

Opportunities and Pitfalls for Artificial Intelligence in Healthcare

,

11.12.2018

Policy Spotlight: How the Federal and State Governments are Throwing Their Weight Around

,

08.09.2018

By Invitation Only

,

01.09.2018

Free Webinar

,

via WebEx

,

10.19.2017

Ritz Carlton New Orleans

,

09.18.2017

By Invitation Only

,

01.10.2017

Sheppard Mullin New York

,

11.03.2016

Manchester Grand Hyatt, San Diego

,

Spring 2016

Presented by the Association for Corporate Growth Los Angeles

,

The California Club, Los Angeles

,

06.08.2016

Hosted by Sheppard Mullin's Healthcare & Life Sciences teams and Huron Healthcare

,

01.12.2016

Presented by Sheppard Mullin and Duff & Phelps

,

11.19.2014

9th Annual MDS Healthcare Leadership and Executive Conference

,

Encore Las Vegas

,

09.2014
Memberships
Memberships
Director, Association for Corporate Growth Los Angeles
Member, American Health Lawyers Association
Member, California Society for Healthcare Attorneys
Education
J.D., Boston University School of Law, 1985
A.B., Princeton University, 1981, magna cum laude
Admissions
California
U.S. District Court, Northern District of California