Overview
Richard J. Simmons is a partner in the Labor and Employment Practice Group in the firm's Los Angeles office.
Areas of Practice
Richard is a lawyer's lawyer and represents employers in wage-hour, PAGA, discrimination, contract, and wrongful discharge lawsuits. He has represented employers in over 100 class action lawsuits and landmark decisions. When the California Industrial Welfare Commission (the agency responsible to issue the state's Wage Orders) was sued, it asked Richard to defend the case over all other firms.
Richard represents employers in various employment law matters involving litigation throughout the country and general advice regarding state and federal wage and hour laws, employment discrimination, wrongful discharge, employee discipline and termination, employee benefits, affirmative action, union representation proceedings, and contract arbitrations.
Honors
Honors
500 Leading U.S. Corporate Employment Lawyers, Lawdragon, 2016-2017, 2020-2024
Top Labor & Employment Lawyer, Daily Journal, 2009-2014, 2016-2022
Few management attorneys have prevailed in cases before the California Supreme Court in the past 10 years. Not only is Richard one of the few, he was the only management attorney to win an employment case before the Supreme Court in 2018.
He was named the Labor & Employment Attorney of the Year by the Los Angeles Business Journal in 2017.
Best Lawyers in America, Best Lawyers, 2009-2024
The Nation's Most Powerful Employment Attorneys, Human Resource Executive, 2015, 2017
Employment Lawyers Hall of Fame Inductee, Lawdragon, 2017, 2022
Bar Register of Preeminent Lawyers, 2020
Leading Lawyer in Labor and Employment, Chambers USA, 2006-2023
Recognition as expert in Labor and Employment, The Legal 500, United States
Labor and Employment Star - California, Benchmark Litigation, 2020-2024
California Hospital Association Certificate of Distinction, 2015
International Who's Who of Management Labour & Employment Lawyers, 2012, 2015
Recognized, Labor & Employment and Labor & Employment Litigation, Legal 500, 2011-2014, 2016-2018
"10 Leading Rainmakers," Daily Journal, 2009
Employment MVP, Law360, 2011
Litigation Star, Benchmark Litigation, 2011-2012
Who's Who Legal: California, 2008-2009
Southern California Super Lawyer, Super Lawyers, 2008-2023
Best of the Bar, Labor and Employment, Los Angeles Business Journal, 2007
Appointed by the California Industrial Welfare Commission as a member of three separate Minimum Wage Boards for the State of California
Graduated summa cum laude, University of Massachusetts as Commonwealth Scholar and member of Phi Kappa Phi Honor Society
President Sophomore Men's Honor Society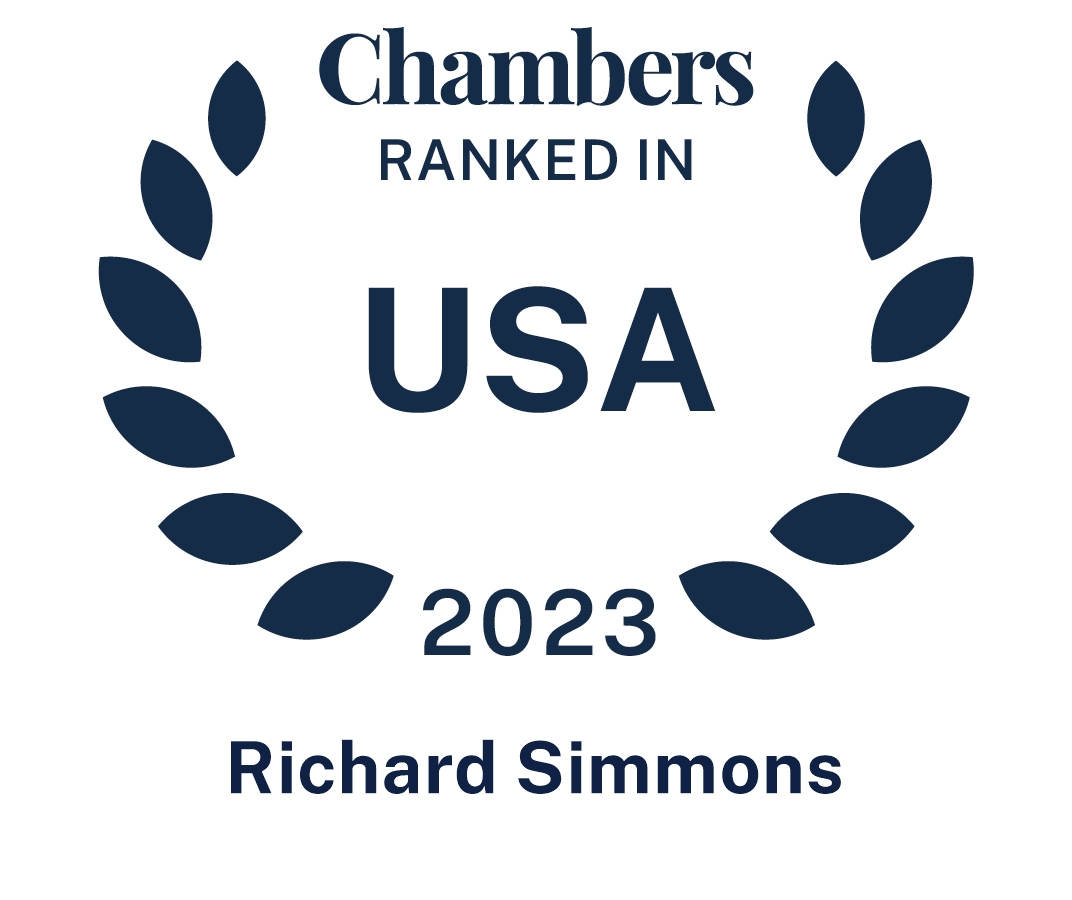 Insights
Articles
In Practice - CEB

,

Summer 2019

Aerotech News

,

03.07.2018

As the Brinker dust settles, review what we learned

Daily Journal

,

08.12.2014

HR & Employment Bulletin

,

08.05.2008
"Application of WARN Rules to Hospitals," Healthcare Human Resources Management Association of California News (Fall 1989)
"Labor and Employment in the Theatre Industry," ShoWest Intro by Boxoffice Magazine (1988)
"Coping with COBRA--The New Federal Health Insurance Law, "Labor and Employment Law News of the State Bar of California (Fall 1986)
"Employer Rights: An Endangered Species," The 28th Annual Personnel and Industrial Relations Association Conference (Winter 1985)
"Wrongful Discharge," California Society for Health Care Attorneys Journal (1984)
"Wage Setoffs: The Do's and Don'ts of Deductions," Los Angeles Lawyer (February 1983)
"Sexual Harassment in the Work Place," Rural Telecommunications Journal (Winter 1982)
"Comparable Worth: An Emerging Doctrine," Rural Telecommunications Journal (Summer 1982)
"The New California Fair Employment and Housing Regulations: A Case of Administrative Overreaching," Employee Relations Law Journal, Vol. 6, No. 2
"A Lawyer's Guide to U.S. Wage and Price Standards," Los Angeles Lawyer
"First Amendment Protection of Shopping Center Picketing," Industrial Relations Law Journal, Boalt Hall School of Law
Labor and Employment Law Blog Posts
Media Mentions
Bloomberg BNA Big Law Business

,

04.14.2016

Daily Journal

,

02.09.2011

Daily Journal

,

07.14.2010
Speaking Engagements
Mr. Simmons has lectured nationally on wage and hour, employment discrimination, wrongful termination, and other labor relations matters.
He has also been a lecturer at graduate labor law courses presented by the University of California at Los Angeles and the University of Southern California, and has appeared as an authority on labor law and employee benefit issues on the CBS Evening News and NBC Nightly News.
Events
Castle's Seminar Experience

,

In Person OR Virtual

,

09.19.2023

Castle's Seminar Experience

,

In Person OR Virtual

,

09.13.2023

Castle's Seminar Experience

,

In Person OR Virtual

,

09.12.2023

Castle's Seminar Experience

,

In Person OR Virtual

,

03.21.2023

Castle's Seminar Experience

,

In Person OR Virtual

,

03.15.2023

Castle's Seminar Experience

,

In Person OR Virtual

,

03.14.2023

Castle's Seminar Experience

,

In Person OR Virtual

,

09.20.2022

Castle's Seminar Experience

,

In Person OR Virtual

,

09.14.2022

Castle's Seminar Experience

,

In Person OR Virtual

,

09.13.2022

Castle's Seminar Experience

,

In Person OR Virtual

,

03.22.2022

Castle's Seminar Experience

,

In Person OR Virtual

,

03.16.2022

Castle's Seminar Experience

,

In Person OR Virtual

,

03.15.2022

Castle's Seminar Experience

,

In Person OR Virtual

,

09.21.2021

Castle's Seminar Experience

,

In Person OR Virtual

,

09.15.2021

Castle's Seminar Experience

,

In Person OR Virtual

,

09.14.2021

Castle's Seminar Experience

,

Live Broadcast

,

04.01.2021

Castle's Seminar Experience

,

Live Broadcast

,

03.25.2021

Castle's Seminar Experience

,

Live Broadcast

,

03.18.2021

American Bar Association

,

November 11-13, 2020

Summer 2020

,

Live Broadcast Experience

,

09.24.2020

Summer 2020

,

Live Broadcast Experience

,

09.17.2020

Summer 2020

,

Live Broadcast Experience

,

09.10.2020

Sheppard Mullin Office - 30 Rockefeller Plaza

,

09.10.2019

Castle Publications, Ltd. Labor & Employment Seminars

,

Fall 2016

Castle Publications, Ltd. Labor & Employment Seminars

,

Summer 2016

Castle Publications, Ltd. Labor & Employment Seminars

,

Summer 2016

Castle Publications, Ltd. Labor & Employment Seminars

,

Summer 2015

Castle Publications, Ltd. Labor & Employment Seminars

,

Summer 2015

Castle Publications, Ltd. Labor & Employment Seminars

,

Summer 2015

Castle Publications, Ltd. Labor & Employment Seminars

,

Winter 2015

Castle Publications, Ltd. Labor & Employment Seminars

,

Winter 2015

Castle Publications, Ltd. Labor & Employment Seminars

,

Winter 2015

Summer 2014: August 14 and 26

Summer 2014: August 13 and 21

Summer 2014: August 12 and 20

Winter 2014: February 19, March 4 and 20

Winter 2014: March 6 and 12

Winter 2014: February 20 and March 5

Winter 2014: February 28 and March 12; Summer 2013: August 1 and 20

Summer 2013: July 31, August 15

Summer 2013: July 30, August 7, August 14

Winter 2012: February 24, March 8 and 14; Summer 2012: August 2, 14 and 16

Summer 2012: July 26, August 1 and August 8

Summer 2012: July 25, July 31 and August 7

Winter 2012: February 8, February 24, March 8 and March 14

Winter 2012: February 7, February 16, February 23 and March 1

Winter 2012: February 6, February 15, February 22 and February 29

Labor & Employment Law Webinar

,

WebEx

,

05.26.2011

Winter 2011: February 9, February 25, March 8 and March 10

Winter 2011: February 8, February 16, February 24, and March 3

Winter 2011: February 7, February 15, February 23, and March 2

Dec. 5, Sacramento and Dec. 12, Garden Grove

,

12.2007
Memberships
Memberships
Member, California Society for Health Care Attorneys
Member, American Society for Health Care Attorneys
Member, Labor Law and Tax Sections, American and Los Angeles Bar Associations
Member, National Advisory Board, Berkeley Journal of Employment and Labor Law, published by Boalt Hall School of Law at the University of California in Berkeley
Industries
Education
J.D., University of California, Berkeley, Editor-in-Chief of the Industrial Relations Law Journal (now the Berkeley Journal of Employment and Labor Law)
B.A., University of Massachusetts, summa cum laude