Overview
Liisa Thomas, a partner based in the Chicago and London offices, is Leader of the firm's Privacy and Cybersecurity Team and Office Managing Partner of the firm's Chicago office. She is a member of the Intellectual Property Practice, and focuses on privacy, advertising, and unfair competition law.
"Her business-friendliness and expertise set her apart."
- Chambers (2023)
Areas of Practice
Liisa's clients rely on her ability to provide clarity in a sea of confusing legal requirements and describe her as "extremely responsive, while providing thoughtful legal analysis combined with real world practical advice." She is the author of two treatises: Thomas on Data Breach: A Practical Guide to Handling Worldwide Data Breach Notification, which has been described as "a no-nonsense roadmap for in-house and external practitioners alike;" and Thomas on Big Data, praised for being a "comprehensive and detailed analysis of the complex and rapidly changing world of privacy law."
Known as an industry leader in privacy, data security and advertising law, Liisa has been recognized by Best Lawyers in America, Leading Lawyers Network, Chambers, Super Lawyers, and The Legal 500, for her "broad depth of privacy knowledge." Among other honors, she was named Lawyer of the Year – Privacy and Data Security 2022 by Best Lawyers; one of Crain's Chicago Business Notable Women in the Law; in the Legal 500 Hall of Fame – Cyber Law from 2020 to 2023; recognized as the 2017 "Data Protection Lawyer of the Year - USA" by Global 100; honored as the 2017 "U.S. Data Protection Lawyer of the Year" by Finance Monthly; and has been recognized as a top intellectual property, media and advertising lawyer from 2018 to 2023 by Super Lawyers.
Liisa, who was born in Finland and previously lived in France, Egypt and Spain, frequently coordinates global efforts privacy, data security and digital advertising matters for her clients. Clients value her global insights and familiarity with business systems outside of the U.S. With Liisa's assistance, her clients – which include major consumer brands, advertising agencies and consumer research companies – are able to navigate thorny data breach disclosure issues, use emerging interactive advertising techniques and create compliant security programs, all while effectively managing their legal risks. Clients praise Liisa's ability to add real value to their businesses, and describe her as "keeping [clients] one step ahead of where [they] need to be."
Liisa is an active advocate of women and minorities in the legal industry, received the 2020 Legacy Award from Illinois Legal Aid Online, and was honored for her leadership in the legal field by the Illinois Diversity Council. She is currently an adjunct professor in Northwestern University Law School, where she was the 2021-2022 recipient of the Edward Avery Harriman Law School Lectureship. She formerly taught privacy courses at several other Chicago-area law schools, including her alma mater, the University of Chicago. Liisa is served on the Board of Trustees of the Chicago Symphony Orchestra and plays violin in the Chicago Bar Association Symphony Orchestra, an orchestra made up of lawyers and judges.
Experience
Experience
Selected to serve on multiple IAPP advisory boards, including the education advisory board, helping to develop training content for privacy professionals.
Serve as a faculty trainer for IAPP, conducting privacy compliance training for global audiences.
Supported hundreds of clients, including Fortune 100 and 500 firms, launch privacy and data security compliance programs that navigate the complex legal patchwork.
Develop compliance approach for consumer-facing companies to address the ongoing and developing patchwork of US "comprehensive" laws, including financial incentives assessments, addressing loyalty program requirements, and provision of consumer rights of access, correction and deletion.
Assisted financial services firm with global privacy and data security assessment, including implementation of remediation plans.
Served as lead counsel in massive ransomware incident, guiding client through forensic investigation to notification.
Developed cross-border data transfer programs for multiple Fortune 100 and Fortune 500 companies.
Helped a U.S.-based multinational corporation create binding corporate rules.
Created data breach assessment and notification programs (both post-breach and pro-active pre-breach plans) for Fortune 100 companies.
Provide data incident response coaching for clients for a wide variety of incidents, including phishing, ransomware, malware, and insider threat.
Assist clients in developing e-mail marketing campaigns, text message campaigns, pre-recorded call campaigns and online information collection programs in compliance with a wide variety of privacy and advertising laws.
Develop internal policies for safeguarding personally identifiable information gathered online and from employees.
Develop privacy compliance policies, procedures, monitoring programs and reporting plans.
Conduct internal trainings for business teams on privacy and advertising law requirements.
Honors
Honors
Leading Lawyer, Chambers Global, Privacy & Data Security, 2015-2023
Top Author, JD SupraReaders' Choice Awards, 2023
Best Lawyers in America, Best Lawyers, 2020-2024
Top Intellectual Property, Media & Advertising Lawyer, Super Lawyers, 2006, 2018-2023
Named to Cybersecurity Docket's "Incident Response 50" (2023), "Incident Response 40" (2021-2022) and "Incident Response 30" (2016, 2018), honoring the best and brightest data breach response lawyers in the business
Recommended Lawyer - Cyber Law, Legal 500, 2022
Sheppard Mullin's Diversity and Inclusion Award, 2022
Lawyer of the Year - Privacy and Data Security, Best Lawyers, 2022
Notable Women in Law, Crain's Chicago Business, 2020, 2022
The Legal 500 Hall of Fame – Cyber Law, Legal 500, 2020-2022
Leading Lawyer, Chambers USA, Nationwide Privacy & Data Security, 2014-2022
Leading Lawyer, Leading Lawyers, 2016-2022
Leading Lawyer, Cyber Law, Legal 500 USA, 2016-2021
Legacy Award, Illinois Legal Aid Online, 2020
Notable Minorities in Accounting, Consulting & Law, Crain's Chicago Business, 2020
Thought Leader on Cybersecurity, National Law Review, 2019
Notable Women Lawyers, Crain's Custom Media, 2018
Leading Lawyer, Chambers Illinois, Media & Entertainment: Transactional, 2013-2018
Leading Woman Lawyer, Chicago Lawyer Magazine's Diversity Issue, 2018
"Data Protection Lawyer of the Year – USA," Global 100, 2017
"U.S. Data Protection Lawyer of the Year," Finance Monthly, 2017
"Best in Data Security Law Services," Corporate LiveWire'sGlobal Awards, 2017
Recipient, National Law Journal'sCybersecurity Trailblazer Award, 2016
Recipient, Lexology/ILO's Client Choice Award for IT and the Internet, 2016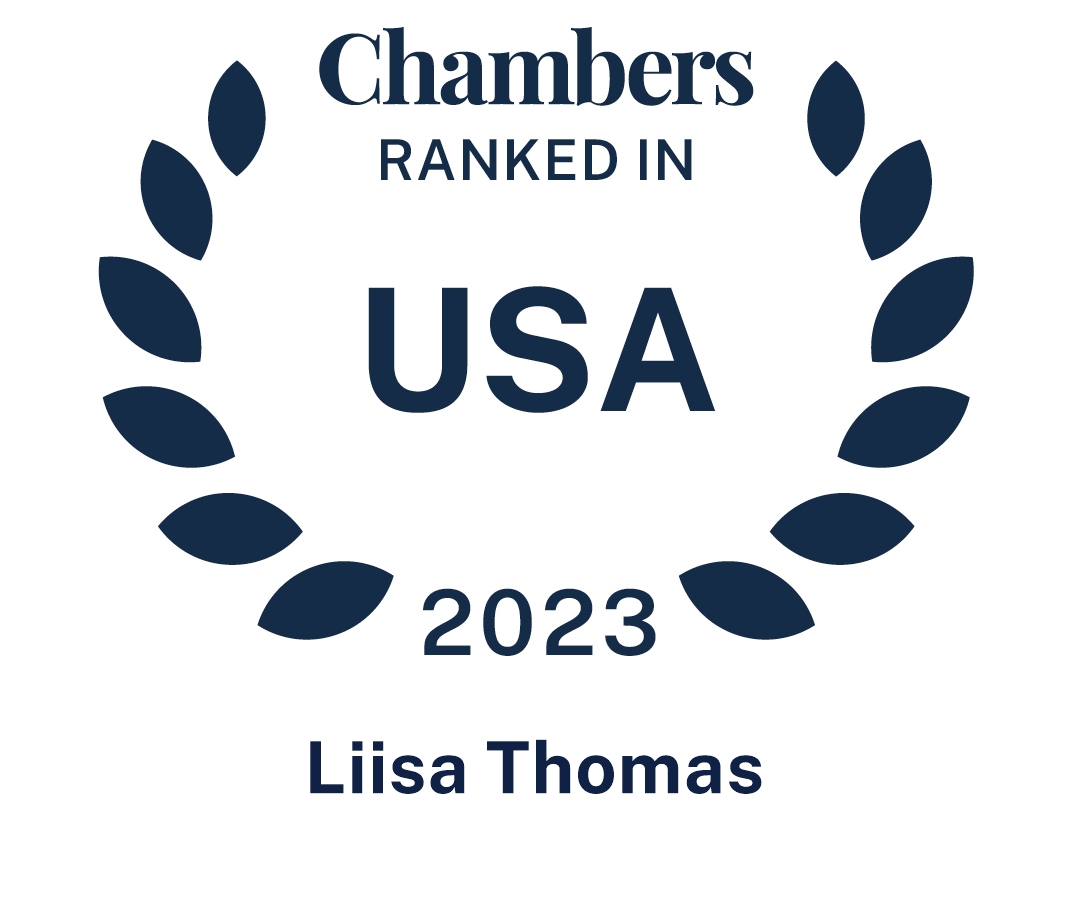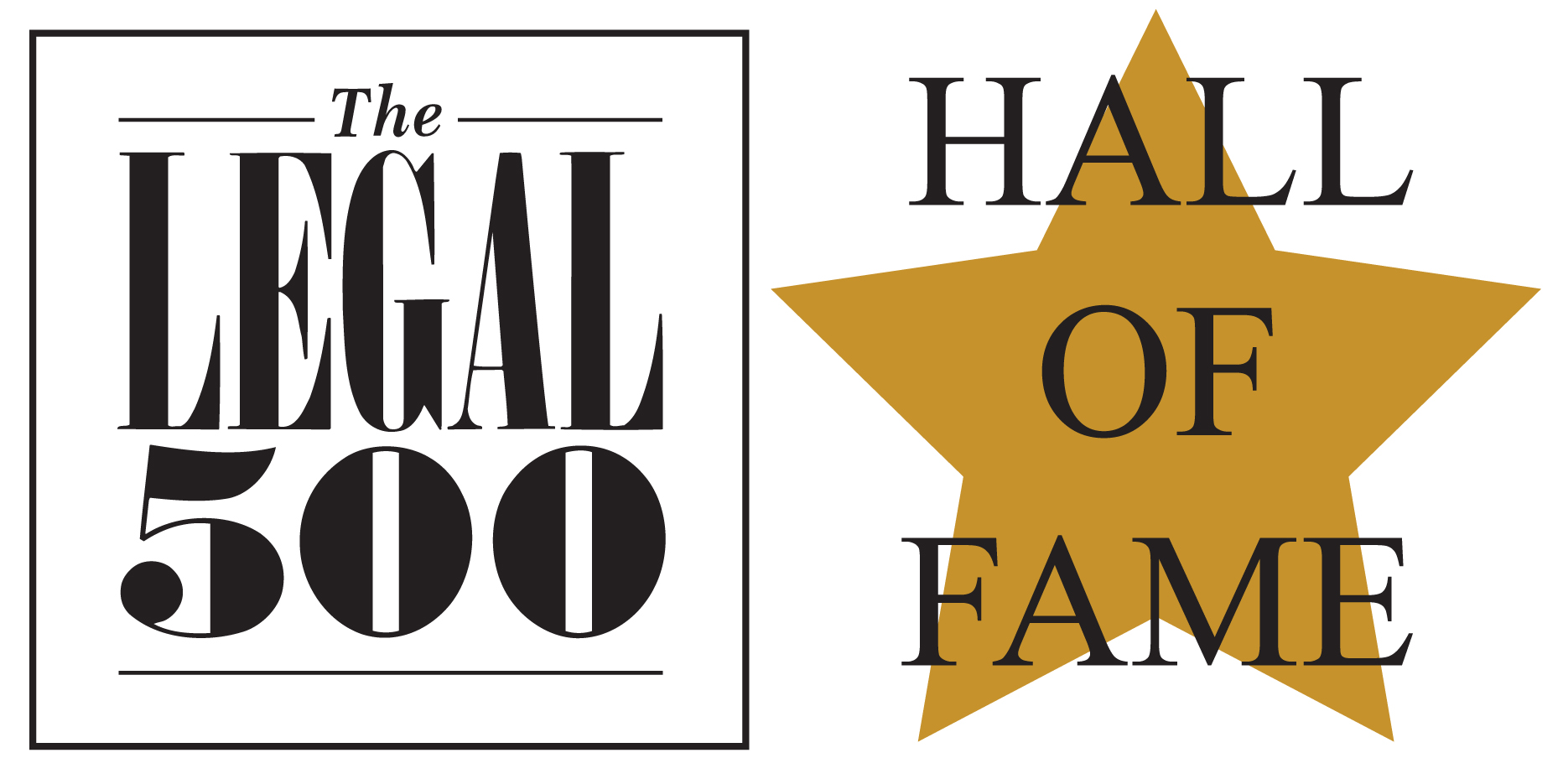 Insights
Articles
LexisNexis Practical Guidance

,

11.01.2023

LexisNexis Practical Guidance

,

11.01.2023

LexisNexis Practical Guidance

,

11.01.2023

LexisNexis Practical Guidance

,

11.01.2023

LexisNexis Practical Guidance

,

11.01.2023

LexisNexis Practical Guidance

,

11.01.2023

LexisNexis Practical Guidance

,

04.06.2023

LexisNexis Practical Guidance

,

04.06.2023

Risk & Compliance

,

October-December 2022 issue
Liisa has published extensively in the area of privacy, data security, and digital media and advertising. She is the author of two treatises: Thomas on Data Breach: A Practical Guide to Handling Worldwide Data Breach Notification (Thomson Reuters, 2018), which has been described as "a no-nonsense roadmap for in-house and external practitioners alike;" and Thomas on Big Data (Thomson Reuters, 2021), praised for being a "comprehensive and detailed analysis of the complex and rapidly changing world of privacy law." Liisa is also the editor of the firm's eyeonprivacy.com blog, a recap of recent developments in the privacy and cyber space. A few of her more recent additional publications include:
"CNIL Recommends Using US Analytics Tools Only for Anonymous Statistical Data," February 22, 2022
"Identifying and Preparing for Privacy and Cyber Security Risks," Risk & Compliance Magazine, July-Sept 2021 issue
Co-Author, "Playing with Privacy? Privacy and Cybersecurity Considerations in Esports," esportsinsider, June 24, 2021
"Changing the Conversation," Legal Management Magazine, June 16, 2021

"How to Take a Holistic Approach to Privacy Compliance in an Ever-Changing Legal Landscape," Global Data Review, January 14, 2021

"2020 Privacy Law Trends And How They Affect Compliance," Law360, December 22, 2020

"3 Privacy Law Predictions For The New Year," Law360, January 1, 2020
"4 Privacy Law Predictions for 2019," Law360, January 23, 2019
Co-Author with A. Thomson, "From Panic to Pragmatism: De-Escalating and Managing Commercial Data Breaches," Cyber Security: A Peer Reviewed Journal, Vol. 2, No. 1, Summer 2018 issue
"Dealing with US Biometric Laws and Litigation," Data Protection Leader, May 2018
"USA - Behavioural Advertising," Data Guidance, May 8, 2017
"CFPB Provides Guidance on Consumer Data Protection," Financial Regulation Journal, November 23, 2017
Consumer Finance and Fintech Blog
Covering Your Ads Blog
Esports and Games: Game Counsel
Healthcare Law Blog
Retail Law Blog
Privacy & Cybersecurity: Eye on Privacy Blog
Media Mentions
Chicago Lawyer Magazine

,

09.06.2023

Legaltech News

,

06.22.2023

Forget What You've Heard, Cybersecurity Attorneys Don't Always Need Tech Skills

Legaltech News

,

07.21.2022

Illinois Legal Aid Online

,

10.07.2021

Legal Evolution

,

07.11.2021

Bloomberg Law

,

07.01.2021

Bloomberg Law

,

05.23.2018

Commercial Dispute Resolution

,

10.11.2017

Sheppard Mullin Adds Practice Leader to Grow Winston Lateral Roster

The American Lawyer

,

09.26.2017

Sheppard Mullin Nabs Leading Cybersecurity Partner

FTC Takes First EU-U.S. Privacy Shield Enforcement Actions

Bloomberg Law: Privacy & Data Security

,

09.08.2017
Speaking Engagements
Speaker,

"Which Rights for Which Data? A Legal Take on the Big Data Landscape," INTA The Business of Data Conference, March 22, 2023

Coffee Chat with Liisa Thomas
Northwestern Law and Technology Initiative, July 12, 2022
Panelist, "Legal trends to watch: from influencer missteps to privacy pitfalls," Ad Age Next: CMO Conference, December 1, 2021
Speaker and faculty, "Technotainment" 2021: Distributing Content Across Multiple Platforms, Practising Law Institute, September 17, 2021
Events
Taylor Wessing Webinar

,

07.11.2023

Beyond the Comprehensive State Privacy Laws – What's Happening in Privacy and Data Security Law in the Rest of the US?

,

06.05.2023

Managing Insurance Issues Before and After an Incident

,

Virtual

,

04.20.2023

7th Annual Internet of Things (IoT) National Institute

,

Virtual

,

09.13.2022

The Allegro Royal Sonesta Hotel Chicago Loop, 171 West Randolph Street, Chicago, IL 60611

,

June 6-7, 2022

"Technotainment" 2021: Distributing Content Across Multiple Platforms

,

In-person or virtual

,

09.17.2021

Virtual

,

6.10.2021-6.11.2021

Practical Insights for Turbulent Times: WSJ Risk & Compliance Forum

,

Virtual

,

05.05.2021

ANA Law & Public Policy Conference

,

In-person or virtual

,

04.28.2021

Virtual

,

11.10.2020-11.12.2020

Practising Law Institute Webcast

,

In-person or virtual

,

10.15.2020-10.16.2020

Practising Law Institute

,

October 17-18, 2019

IAPP Privacy. Security. Risk. 2019

,

09.23.2019

Practising Law Institute

,

09.13.2019

Association of Corporate Counsel

,

06.05.2019

IAPP Data Protection Intensive: UK 2019

,

03.12.2019

Third Thursday Emerging Company Webinar Series

,

via GlobalMeet

,

12.05.2018

IAPP Europe Data Protection Congress

,

11.27.2018

IAPP's Privacy, Security, Risk Conference

,

10.17.2018

SIM Women's Leadership Summit

,

09.28.2018

PLI's Advertising Law Institute

,

September 13-24

ACI's Digital Advertising Law and Compliance Conference

,

New York City

,

06.25.2018

Bloomberg Law Leadership Forum

,

New York

,

05.23.2018

University of Chicago Law School

,

Chicago Symphony Orchestra Club

,

05.17.2018

Interactive Data Breach Simulation

,

04.25.2018

IAPP Europe Data Protection Intensive 2018

,

London

,

04.17.2018

at ACI's Cyber Risk & Data Security Conference

,

Chicago

,

April 10-12, 2018

IAPP Global Privacy Summit 2018

,

Washington, D.C.

,

03.26.2018

Data Breach Bootcamp

,

SQUARE - Brussels Meeting Centre

,

11.06.2017

PLI Practising Law Institute

,

PLI California Center

,

10.17.2017

Data Breach Bootcamp

,

Renaissance San Diego

,

10.2017

Hands-On Data Breach Simulation: Understanding the Roles of Legal, Forensics/IT, and PR

,

George Washington University The Marvin Center

,

10.04.2017
Memberships
Memberships
Training Advisory Board, International Association of Privacy Professionals (IAPP)

Executive Committee of the Board of Trustees, Chicago Symphony Orchestra (CSO)
Chair, Negaunee Music Institute Board, CSO
Subcommittee Chair, INTA Building Bridges Committee, International Trademark Association
Member, International Association of Privacy Professionals
Member, Women's Foodservice Forum
Adjunct Professor, Northwestern University School of Law
Member, Leading Lawyers Network
Violinist, Chicago Bar Association Symphony Orchestra
Education
M.S., Learning and Organizational Change, Northwestern University, 2021
J.D., University of Chicago, 1996
B.A., Haverford College, 1993
Admissions
Illinois
District of Columbia