Overview
Michael is a retired Equity Partner in the Antitrust and Competition Practice Group in the firm's Washington, D.C. office.
Areas of Practice
For more than thirty years, Michael has advised multinational businesses in all aspects of their cross-border competition practices and strategies, and defended those practices in global government investigations and enforcement actions spanning continents. He has successfully helped marshal multiple mergers through trial and appeal in the United States, where uniquely the government must seek court approval to stop a transaction.
Michael currently teaches Comparative International Competition Law at Washington & Lee University School of Law. He served on the University of Tokyo faculty helping teach that institution's summer 2010 International Competition Law curriculum to students from Beijing University, Seoul University and the University of Tokyo. And he has served on the Monterey College of Law faculty, teaching Constitutional Law and Business Organizations.
Michael is among a handful of professionals who helped pioneer a field forming environmental joint ventures melding industry, science, NGO communities and governments. Since its formation and founding, he has represented the International Seafood Sustainability Foundation, hailed in Ted Talks and other forms of global thought leadership as a hallmark of success in this important space. Michael is also an accomplished artist and poet. His paintings and published poetry collections can be found at www.mpac.art.
Michael hosted 156 episodes of the Nota Bene podcast, a series for global business executives addressing regulatory questions impacting multinationals doing business without borders in the world's major economic markets, from its inception in 2018 through 2021.
Experience
Experience
Representative Clients (Past 10 Years)
AGI Publishing, Inc.
Earth Island Institute
Falcata Capital
Gannett Company
GeoPost (Le Groupe La Poste, France)
H.J. Heinz Company
International Seafood Sustainability Foundation
Leroy Merlin
Niagara Bottling LLC
Reynolds & Reynolds Company
Samsung Group
Superior Essex
Twin America LLC
Universal Computer Systems Holdings
WellStar Health Systems
Western Refining, Inc.
World Wildlife Fund
Honors
Honors
Best Lawyers in America, Best Lawyers, 2023
Michael has been recognized as a leading International Competition professional by Chambers & Partners, Legal 500 and Global Competition Review.
Michael was named a 2021 and 2022 JD Supra "Top Author" for International Law.
Recommended Lawyer- Antitrust, Legal 500, 2022-2023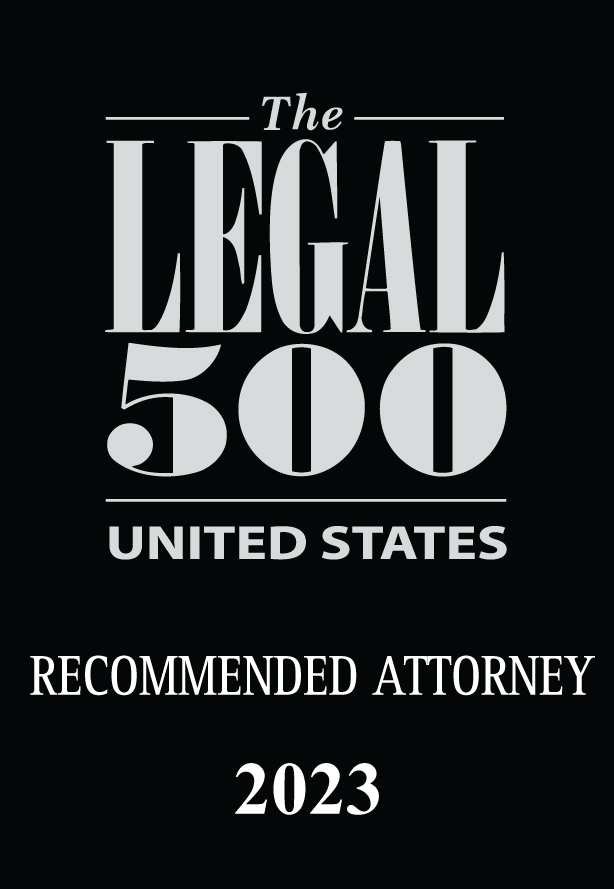 Insights
Articles
Speaking Engagements
Co-host with M. Winick and S. Wagner,

"Distinguishing between Legal and Political Issues Amidst the Chaos inside the Washington, D.C. Beltway,"

VoiceAmerica's On the Law radio program, Discussion on the distinction between "political" and "legal" issues amidst the legislative chaos and presidential tweeting going on in Washington, D.C., August 3, 2017

Guest Co-Host,

"2017 Supreme Court Update,"

VoiceAmerica's On the Law radio program, Discussion on the final session of the 2017 June session of the U.S. Supreme Court, July 13, 2017

Co-Host,

"Seismic Changes in the World Order: US Withdraws from International Policy Leadership,"

VoiceAmerica's On the Law radio program, Discussion about the U.S. withdrawal from the Trans-Pacific partnership and the president's threatened termination of NAFTA in the Americas, June 29, 2017

Co-Host,

"Blockchain Technology May Replace Banks and Stock Exchanges: Will the Law be Ready?"

VoiceAmerica's On the Law radio program, Discussion about the future of global trade, banking and finance in a new digital world, May 25, 2017

Co-Host,

"U.S. International Trade in the Trump Administration Era"

VoiceAmerica's On the Law radio program, Discussion about whether the sudden withdrawal of the U.S. from its longstanding role in the international trade arena stand to cede a new economic world order, leaving America in the rear view, April 27, 2017

"European Competition Law in the Nationalist Era: What You Need to Know at the Dawn of Divergence," Silicon Valley Association of General Counsel, April 21, 2017

Co-Host,

"U.S. Trade Policy,"

VoiceAmerica's On the Law radio program, Review of the recent release of the Trump administration's 2017 U.S. Trade Policy Agenda. Hosts discussed the international business community's reaction to these and other Trump administration trade policies, March 23, 2017

Co-Host,

"The Legal Authority of Presidential Executive Orders,"

VoiceAmerica's On the Law radio program, Discussion about the constitutional and legal authority of Presidential Executive Orders. The most recent orders issued by President Trump have raised constitutional questions regarding the separation of powers between federal and state governments, February 9, 2017

Co-Host,

"The Tenth Supreme Court Justice, Who is the U.S. Solicitor General?"

VoiceAmerica's On the Law radio program, Discussion about the unique role of the U.S. Solicitor General. Historically described as the "Tenth Supreme Court Justice," this influential government lawyer is one of the least known, and little understood, positions in the American justice system. What roles do the different government lawyers play in our federal, state, county, and local legal systems?, December 29, 2016

Guest Co-Host,

"New Term, New Cases, Same Old Issues: Review of the New Supreme Court Term,"

VoiceAmerica's On the Law radio program, Discussion on the 2016 October U.S. Supreme Court Term. Cohen, a Constitutional Law Professor and International Law Attorney previews the major cases coming before the Court, including returning issues such as the death penalty, equal rights and First Amendment Rights. Winick and Cohen also discuss the likely impact of the Court sitting with only eight Justices and the U.S. Senate's refusal to hold hearings on the nomination of Merrick Garland, October 13, 2016

Host,

"Legal Challenges for In-House Corporate Counsel,"

International Crossroads

segment of VoiceAmerica's On the Law radio program, Interview with Ross Veltman, Executive Director of the Silicon Valley Association of General Counsel to discuss the in-house legal role, and the current issues America's leading chief legal officers in California face across the vast national and multinational landscape, August 11, 2016

Host,

"Encore: Legal Drones, Illegal Fireworks, and Medical Research - No, not together!"

International Crossroads

segment of VoiceAmerica's On the Law radio program, Interview with Nancy Koch, General Counsel to the Gordon and Betty Moore Foundation, one of the largest private funders of basic research, June 30, 2016

Host,

"International Human Rights Survivors and the Global Mental Health Gap,"

International Crossroads

segment of VoiceAmerica's On the Law radio program, Michael interviewed co-founders of Partnerships for Trauma Recovery - Monika Parikh and Annika Sridharan. Partnerships for Trauma Recovery was launched in response to the tremendous need to address the psychological impacts of human rights abuses among international survivors of human rights abuses, June 6, 2016

Guest Co-Host,

"Law of the Sea'food,'"

VoiceAmerica's On the Law radio program, Discussion on the long-term sustainability of global tuna fisheries. Special program guest is Susan S. Jackson, President and member of the Board of Directors of the International Seafood Sustainability Foundation (ISSF). Under Jackson's leadership, ISSF has grown from a small association of eight global tuna processors into the world's premier organization uniting industry leaders, the environmental community and leading scientists in the creation, advocacy and adoption of science-based best practices that advance the long-term sustainability of global tuna fisheries. Through her unwavering focus on collaboration, Jackson has created successful partnerships with constructive NGOs, scientists, governments and has led efforts to make ISSF an effective advocate for positive change in the Regional Fishery Management Organizations (RFMOs), the governing bodies responsible for managing tuna resources worldwide, June 2, 2016

Co-Host,

"Law of the Sea'food,'"

International Crossroads segment of VoiceAmerica's On the Law radio program, Michael discusses the long-term sustainability of global tuna fisheries with Susan Jackson, President and member of International Seafood Sustainability Foundation, which has grown from a small association of eight global tuna processors into the world's premier organization advocating long-term sustainability of global tuna fisheries, May 19, 2016
Practices
Education
J.D., Washington and Lee University - School of Law, 1990, magna cum laude, Order of the Coif, Lead Articles Editor, Washington & Lee Law Review
B.A., Virginia Tech, 1987
Admissions
District of Columbia
Virginia