Antitrust and Competition
Blog Feed
News
Firm Adds IP Litigators Robert Masters and Jonathan DeFosse and Healthcare Antitrust Partner Bevin Newman

Antitrust Partner Thomas Dillickrath Joins Firm's Washington, D.C. office

Nota Bene Covers Cutting-Edge Legal Issues Affecting Multinationals

Firm Continues Privacy & Cybersecurity Practice Expansion

Firm's Antitrust & Competition Practice Group Continues Major Expansion

High-Profile Lawyer Jacques Derenne Will Lead Practice, Which Includes Robert Klotz, Oliver Heinisch and Further Partner Hires

EU Competition Expert Brings International Cartel & Abuse of Dominance Capabilities

International Cartel Experts Bolster Firm's East Coast Antitrust Practice
Leader(s)
Related Industries
Ranked Tier 1 for Antitrust Law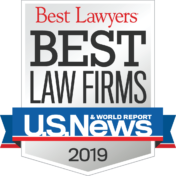 Overview
Experience
Recognitions
Thought Leadership
Overview
At Sheppard Mullin, antitrust and competition law has been a premier practice for decades, as one of the firm's name partners co-founded the Antitrust Section of the American Bar Association. That tradition continues today with our highly ranked global antitrust and competition practice, as underscored by Chambers USA noting "they get my highest marks - they just had such a breadth of expertise". Our global competition resources include lawyers in California, Washington D.C., New York, Brussels, London, Seoul, and Shanghai.
Our Antitrust and Competition Group has numerous matters at the United States Department of Justice, the Federal Trade Commission, State Attorneys Generals, the European Commission and EU member states. In the U.S., our lawyers counsel clients and handle litigation involving the federal Sherman, Clayton and Robinson-Patman Acts, as well as state antitrust statutes including California's Cartwright Act, Unfair Practices Act and Unfair Competition Law. Internationally, we advise on EU competition law, EU state aid, UK and various EU member states' antitrust and regulatory matters, and China's Anti-Monopoly Law.
Strengths
Sheppard Mullin's Antitrust and Competition practice includes:
Top tier international price fixing cartel expertise, criminal governmental defense, and MDL direct and indirect class cases
Cutting edge IP/patent antitrust experience relating to standard setting, patent pooling, product distribution and licensing restraints, joint ventures and other competitor collaborations
Extensive direct and indirect purchaser class action litigation experience, government investigations and merger clearance
Merger and structuring issues, joint ventures and other competitor collaborations
Antitrust audits and antitrust compliance programs
Experience from former DOJ Antitrust Division attorneys and European Commission competition lawyers.
Recognition
Chambers USA named our Antitrust Practice as top tier in California, and Legal 500 highly ranks our Antitrust practice in the U.S. Chambers USA recognized Michael Cohen, Gary Halling, James McGinnis and Mike Scarborough as top attorneys in Antitrust individually.

Legal 500 Europe ranked our EU practice for Belgian law and EU and Global Competition law. Chambers Europe has named Jacques Derenne a "Star Individual" in Belgium Competition/State Aid, and he is ranked by Legal 500, GCR and the Best Lawyers of Europe. Isabelle Rahman is ranked by Chambers Europe and Chambers Global (EU competition) and she is recommended by European Legal Experts, Practical Law Company (PLC), IFLR 1000, Chambers Global and The Legal 500 EMEA. Robert Klotz is ranked by Chambers Global (German and Belgian competition law and German M&A) as well as Legal 500. Oliver Heinisch is ranked in Legal 500 and Chambers Global, Europe and UK.

U.S. News & World Report / Best Lawyers in America ranks Sheppard Mullin among the "Best Law Firms" in the United States, including a national Tier 1 ranking of the firm's Antitrust Practice.

Benchmark Litigation has annually recognized Gary Halling as a Litigation Star and Michael Scarborough as a Future Litigation Star, and recommends our California practice.

Global Competition Review's "Who's Who Legal: Competition" 2017 selected Jacques Derenne and Robert Klotz for recognition.
Experience
Horizontal Restraint Cases
Optronic Technologies, Inc. v. Ningbo Sunny Electronic Co., Ltd., Case No. 16-6370 (N.D. Cal.): Successfully obtained dismissal for telescope manufacturer Ningbo Sunny Electronic Co., Ltd., Sunny Optics, Inc. and Meade Instruments Corp. against price-fixing, market allocation, monopolization and attempted monopolization claims.
Motorola Mobility vs. Samsung SDI: secured dismissal of multi-billion dollar TFT-LCD price-fixing claims based on overseas purchases.
In re Dynamic Random Access Memory (DRAM) Antitrust Litigation: represented industry leading defendant in federal and state civil actions alleging price fixing in the memory chip market, as well as in related grand jury proceedings.
In re Lithium Ion Batteries Antitrust Litig., MDL No. 2420: served as national counsel defending industry-leading multinational electronics companies in criminal and civil price-fixing actions regarding lithium ion rechargeable battery products.
In re Cathode Ray Tube (CRT) Antitrust Litigation, MDL. No 1917: served as national counsel defending coordinated antitrust price-fixing class actions, opt-out actions, and state attorney general claims, as well as related grand jury proceedings.
In re TFT-LCD (Flat Panel) Antitrust Litigation, MDL. No 1827: served as national counsel and defense liaison counsel for coordinated antitrust price-fixing class actions, as well as in related grand jury proceedings.
In re Currency Conversion Fee Antitrust Litigation: represented MasterCard International Incorporated in multidistrict litigation under federal antitrust laws and Truth In Lending Act. Reached comprehensive settlement, affirmed by the Second Circuit.
Schwartz v. Visa Int'l Inc., et al.: for MasterCard International Incorporated, obtained dismissal of representative action brought under Cal. Bus & Prof. Code § 17200 challenging currency conversion practices of MasterCard and Visa following lengthy state court trial and appeal.
In re SRAM Antitrust Litigation, MDL No. 1819: defended industry-leading international electronics company in civil price-fixing class actions regarding static random access memory chip products, and related grand jury proceedings.
Monopolization/Merger Cases
Rambus, Inc. v. Samsung Electronics, Inc.: represented Samsung in multi-billion dollar horizontal boycott litigation regarding Rambus claims involving suppression of next generation of DRAM computer chip.
Healthcare Acquisitions: defending acquisitions involving healthcare entities, including ongoing antitrust litigation between competing hospitals and representing multiple hospitals and doctor groups in clinical integration and affiliation transactions in California and New York.
The Hearst Corporation: successfully defended client in high profile San Francisco federal court trial in private antitrust action challenging acquisition of the San Francisco Chronicle.
Boycott/Tying/Vertical Restraint/Unfair Competition Claims
Cascades v. RPX: defending Samsung Electronics against boycott and monopsonization claims relating to smartphone patent licensing and membership in defensive patent aggregator RPX Corporation.
California Law Institute v. Visa USA, Inc. et al.: for MasterCard, obtained dismissal of putative representative action brought under CA UCL (§ 17200) alleging that MasterCard's chargeback policies were unfair and/or unlawful under UCL.
Schickel v. Sterling Jewelers, Inc.: represented Sterling Jewelers in consumer class action litigation alleging deceptive practices allegedly violating CA Unfair Competition Law. Claims voluntarily dismissed by plaintiffs.
Cartel State Law Claims: defending industry leading electronics companies in series of national indirect purchaser MDL class actions against numerous state law unfair competition claims regarding DRAM, LCD, CRT, SRAM and Lithium Ion batteries industries.
In re Credit/Debit Card Tying Cases: representing MasterCard International in coordinated class actions and related appeals following settlement concerning alleged nationwide payment card tying practices and alleged network "exclusionary" rules.
Price Discrimination Issues
In re Guida-Seibert Dairy: represented Guida-Seibert in antitrust investigation of alleged price-fixing in school milk industry. Represented company in debarment proceedings before U.S. Departments of Defense and Agriculture. Represented company in investigation by Connecticut Attorney General into alleged price discrimination among milk retailers.
Harris v. Duty Free Shoppers, Ltd.: defendedcommercial bribery claim under the Robinson-Patman Act and California Unfair Practices Act, dismissed following successful Ninth Circuit appeal.
Caribe BMW v. BMW AG, et al.: represented BMW AG in antitrust action alleging violation of Sherman and Robinson-Patman Acts brought by a Puerto Rico importer/distributor of BMW automobiles. Mr. Colbath assisted in developing a successful motion to dismiss involving an intricate analysis of the interplay between the Sherman and Robinson-Patman Acts, which was later reversed by the Court of Appeals for the First Circuit. See Caribe BMW, Inc. v. Bayerische Motoren Werke A.G., 19 F. 3d 745 (1st Cir. 1994)
Government Cases and Investigations
Standards Essential Patents Investigations: Successfully defended Samsung Electronics in Department of Justice investigation concerning Samsung's mobile technology standards essential patents.
Auto Parts Antitrust Grand Jury and Litigation: defending a senior auto parts executive in a DOJ grand jury investigation and a major Japanese auto parts company to defend related class action civil litigation.
Defended numerous DOJ Antitrust international cartel price fixing cases, including coordinating defense of related international investigations in the EC, Japan, Korea, Canada, Brazil and elsewhere.
Home Foreclosure Antitrust Grand Jury: defending companies and a principal in a DOJ antitrust grand jury investigation into alleged bid rigging of home foreclosure sales and related proceedings.
Samsung Electronics: defended nationwide DRAM, TFT-LCD, SRAM, Flash DOJ grand jury and foreign enforcement investigations and related direct and indirect class action price fixing actions nationwide.
Samsung SDI: defending companies in DOJ Antitrust Division grand jury criminal price fixing and foreign enforcement investigations involving cathode ray tubes and lithium ion batteries.
Healthcare Antitrust Matters
Bon Secours Mercy Health – Advised Bon Secours Health System, Inc. ("BSHSI"), a Catholic health system sponsored by Bon Secours Ministries with multiple hospitals and facilities across six states, and its subsidiary, Bon Secours Charity Health System, Inc., a three-hospital health system north of New York City, with respect to the sale of its controlling interest in BSCHS to, and the creation of an ongoing joint venture arrangement with, Westchester Medical Center.
Duke University Health System and WakeMed Health and Hospitals – Represented Duke University Health System and WakeMed in creating joint operating agreements for the collaboration of both Cancer Care Plus+ and Heart Care Plus+.
Humboldt Medical Specialists, Inc. and individual doctors – Representing Humboldt Medical Specialists and the individual doctors in an antitrust complaint filed by Wahidullah Medical Corporation in federal court in the Northern District of California. Wahidullah Medical Corp..
Molina Healthcare – Represented Molina Healthcare in antitrust litigation by the U.S. Department of Justice challenging Aetna's proposed acquisition of Humana after Molina agreed to acquire more than $400 million of Medicare Advantage assets from both Aetna and Humana to fix any potential anticompetitive impact that would have resulted from the transaction, which ultimately was not consummated.
SSM Health – Advised SSM Health, a Catholic, not-for-profit integrated health system serving the comprehensive health needs of communities across the Midwest, in multiple mergers and acquisitions of hospitals and insurance companies in Missouri, Oklahoma, and Wisconsin.
WellStar Health – Represented Atlanta hospital system WellStar Health in connection with the Federal Trade Commission's investigation of its $575 million acquisition of five metro Atlanta hospitals from Texas-based Tenet Healthcare, obtaining merger clearance. The merger stands among the largest hospital transactions for 2016 in the United States by number of facilities.
EU Competition & Regulatory
ALSTOM — Assisted ALSTOM in the largest ever GE's acquisition (acquisition of ALSTOM Energy business) including Phase II EU clearance across 25+ jurisdictions

ALSTOM Transport — Assisted ALSTOM on its acquisition of GE's signaling business
Airbus — JV with OneWebb micro satellites
Brussels Airlines — Litigation in Brussels South Charleroi Airport case, supporting the Commission's position in the action lodged by the airport
Micula — Litigation challenging an unprecedented Commission decision on aid through an ICSID arbitration award for damages
Samsung — Represented Samsung Mobile Display and Corning on the EU notification of their Korean JV in OLED production
SK hynix — Advised SK hynix in front of the General Court challenging the Commission's commitment decision against Rambus
Tempus Energy — Litigation challenging the first Commission decision approving a Member State electricity capacity mechanism in the UK
Tube Lines — Advised Tubes Lines on the refinancing of the London Underground PPP and received aid
Recognitions
Chambers and Partners

,

March 2019

Chambers Asia Pacific

,

January 24, 2019

Legal Media Group Euromoney

,

November 20, 2018

U.S. News & World Report/Best Lawyers

,

November 1, 2018

Legal 500 US

,

May 30, 2018

Chambers USA

,

May 4, 2018

Legal 500 Belgium

,

April 25, 2018

Super Lawyers

,

April 23, 2018

Chambers and Partners

,

February 16, 2018

Super Lawyers

,

January 30, 2018

Pasadena Magazine

,

December 2017

Asian Legal Business

,

November 2017

Legal Media Group Euromoney

,

November 2, 2017

U.S. News & World Report/Best Lawyers

,

November 1, 2017

Best Lawyers

,

August 15, 2017

Los Angeles Business Journal

,

July 2017

Super Lawyers

,

July 7, 2017
Thought Leadership
Articles
Los Angeles & San Francisco Daily Journal

,

April 15, 2019

The Legal 500 - Cartels Country Comparative Guide

,

April 3, 2019

Big Law Business

,

March 19, 2019

Global Competition Review

,

September 13, 2018

Global Competition Review

,

April 5, 2018

Sheppard Mullin EU Competition Alert

,

January 24, 2018

Practical Law

,

March 23, 2017

Egypt Charges Ex-Football President with Criminal Abuse of Dominance

Global Competition Review

,

March 17, 2017

Sheppard Mullin EU Competition Alert

,

January 18, 2017

What the Election Results Mean for Congressional Oversight of Corporate America

Entrepreneur

,

December 6, 2016

Competition (Calif. State Bar Antitrust Section publication)

,

Fall 2016

Bloomberg Businessweek

,

October 19, 2016

WhiteWave/Danone: Delay in EC filing not expected to postpone deal

National Law Review

,

October 11, 2016

Business Post

,

September 30, 2016

Whitewave/Danone: EC review could hinge on approach to dairy vs. plant-based substitutes

Competition Law Insight

,

June 7, 2016

DG Comp Imposes Extensive AB InBev/SABMiller Divestments

Global Competition Review

,

May 25, 2016

Competition Law

Chambers Europe 2016

,

May 24, 2016

Bloomberg BNA

,

December 5, 2014

Daily Journal

,

October 22, 2014

Daily Journal

,

October 23, 2013

Media Watch 100 Online (Japan)

,

September 13, 2013

Law360

,

September 3, 2013

Law360

,

September 27, 2012

The Recorder

,

November 10, 2011

Law360

,

September 7, 2011

New York Law Journal

,

July 18, 2011

Sports Litigation Alert

,

June 3, 2011

The Recorder

,

April 18, 2011

Degree of Integration is Crucial to Challenges to Medical Network Price Agreements

CPI Antitrust Journal

,

October 2010

New York Times

,

May 25, 2010

The Implications for Section 1 Cartel Cases

The Antitrust Source

,

October 1, 2009

Law360

,

September 21, 2009

'Koehler' provides greater New York state access to banks for collection.

New York Law Journal

,

July 20, 2009

The Justice Department is looking into whether firms agreed to refrain from recruiting each other's top talent.

Los Angeles Daily Journal

,

June 12, 2009

Competition, Vol 17, No. 2

,

Fall 2008

Competition, Vol 17, No. 2

,

Fall 2008

Los Angeles Daily Journal

,

August 21, 2008

The Transportation Antitrust Update

,

December 6, 2007